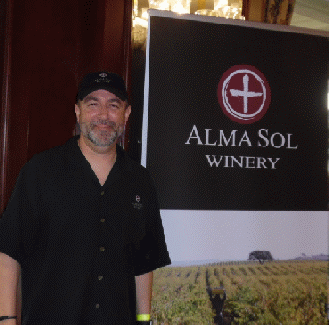 "Westlake Village--The Conejo Valley was a busy place with the Calif. jazz and wine event"
by the Editor
To say that the Four Seasons Hotel in Westlake Village was jumping recently is an understatement. In fact it was the fifth annual California Jazz & Wine Festival and the huge attendance proved that this has become one of Conejo Valley's most popular events.
To the accompaniment of great jazz music the throng indulged in much wine, beer and spirits tasting, many appetizers from the Valley's best restaurants and a sampling of the local marketplace. The Four Seasons proved the perfect location and the weather cooperated with a sparkling Spring day.
For this working journalist it proved challenging since the wine tasting sites were so popular conversation with the principals was almost impossible. However it was all for a great cause since the Rotary Club of Westlake Village Sunrise sponsors this event each year for the benefit of the Children's Hospital of Los Angeles and a list of local charities as well.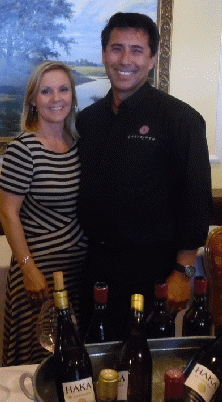 The lineup of music groups used two different stages and areas which also contained both food and wine tasting booths.
We singled Alma Sol Winery since it was new to us and local being located in the Simi Valley. We did meet Proprietor John Shaw and learned that Paso Robles vineyards are the source of their Cabernet Sauvignon, Syrah and Sauvignon Blanc vintages. John and Lisa Shaw started Alma Sol in 2011 and have enjoyed immediate success and recognition for their wines.
What we enjoyed most about the Festival was the featuring of many local wineries. We stopped at the Labyrinth booth to meet with Ed and Stephanie Schwartz. Located in Ventura the Labrinth Winery bottles its vintages under the Haka label.
Craft beers were featured at the Festival this year as well and we met with Franco and Lindsey to learn about the beers of Firestone Walker. This craft brewery is based in Venice but has Paso Robles Brewery located along Hwy 101 and also a second location at Buellton named Buellton Taproom Restaurant.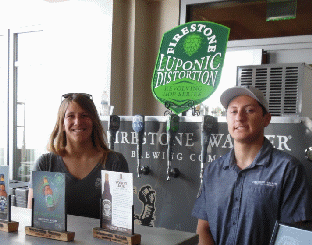 Some of the Conejo Valley restaurants providing appetizers included Mastro's Steakhouse in Thousand Oaks and here we managed to snap a photo of Chef Mike who was a busy man indeed. Paul Martin's American Grill from Westlake Village was there as well as Grissini Italian Ristorante in Agoura Hills and Spanish Hills Country Club in Camarillo to name just a few of the providers.
We thought much was due both to the Rotary Club of Westlake Village Sunrise and the staff of the Four Seasons Hotel for making the event so well organized and such a crowd pleasing success.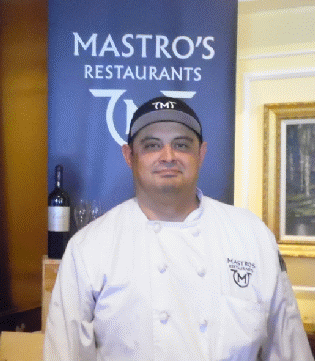 Back to Table of Contents..
Last Update:4/18/16
&copy 2016 Joe Hilbers All Rights Reserved.
Graphic Design by Impact Graphics