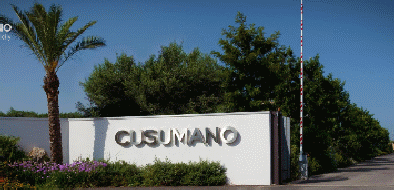 Los Angeles--Cusumano wines show Sicilian varietals at their very best
For this Writer meeting Diego Cusumano was a marvelous opportunity to continue our recent study and tasting of Sicilian varietals that are only beginning to show a presence in the USA. For in the early part of this twenty first century Sicilian winemakers and vineyard owners, like the Cusumano family, have moved the Island to a new era using both original native and more modern varietals. Most of the vineyards and wineries are family owned .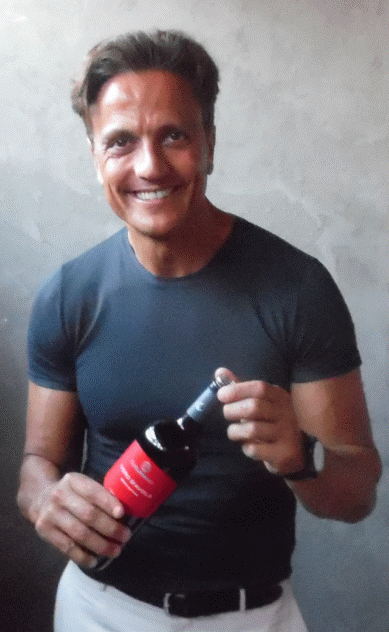 Cusumano Winery is family owned headed by Francesco Cusumano and his two sons. One Son, Diego Cusumano was in Los Angeles as part of a U.S. marketing tour promoting their wines.
My interest in Sicilian wines stems in part from the fact that my mother was born in Trabia, coming to the U.S. when she was three years old with her Mother and five year old sister.
When I told Diego my family heritage he pointed out that the white wine we were then tasting was Alta Mora, a white wine made with Carricante, a Sicilian indigenous varietal. It was excellent, bright yellow in color, a fruit aroma and rich in spicy flavors with a dry finish. And that the Carricante grapes for this wine were from a Cusumano vineyard only a short way from Tribia.
Our opportunity to taste Cusumano wines took place at the Sotto Restaurant in west Los Angeles and included a dinner featuring Sicilian dishes and four different pizzas for which Sotto has achieved fame. These pizzas are made in classic Neapolitan style baked in an open brick oven.
Much of this new era of wine centers around Nero d'Avola, a native red grape now found throughout the Island. It initially is thought to originate in Siracusa. .Now these old varietals have taken on a new life and the result is Sicilian wines have achieved new attention from Americans.
We tasted two Cusumano wines made with one hundred per cent Nero d'Avola. The family owns a thousand acres of vineyards in Sicily spread over several different terroirs and regions. One was a 2014 Nero D'Avola which was full flavored with tannins mellowed and a long finish
The second Cusumano Nero d'Avola from San Giacomo vineyards and of 2013 vintage. Its age in bottles showed with smooth flavors, full body and a velvety finish..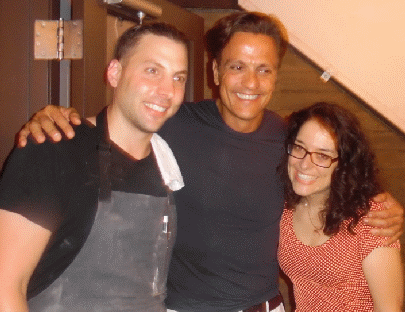 Until recently few wines from Sicily reached the U.S. but that is changing and more of its vintages, like those of the Cusumano family, are now reaching American markets and being featured in restaurant wine lists and at retail outlets.
Sicily has a fascinating wine history dating back to the time 2500 BC when colonizing Greeks first settled there. The Island, like some much of Italy, offers more than one culture, differences in art and cuisine and in climate as well. The first wine grapes were carried to the island by the Greeks and vineyards and winemaking have been a part of the Sicilian economy ever since. The Romans looked to Sicily as a source of wine and wrote about it. Two of Sicilian native varietals are actually described in Roman text named as Mamertino and Falanghina, both red grapes.
Not all attention is paid to the red wines. Two native Sicilian white grapes are Grillo and Carricante.
The white wine varietal, Grillo, is native to Sicily and is often compared with Pinot Grigio or Sauvignon Blanc. Today it is sometimes blended with chardonnay but as often stands on its own as a cocktail styled wine. Some white wine blends are made with Grillo and Carricante .
The Cusumano Carricante we tasted, named Alta Mora, is from a vineyard on Mt. Etna, an active volcano, with the vineyard located at 4,000 feet on the flank of the mountain.
Sotto, the restaurant where the Cusumano wines were presented, was well chosen with its reputation for featuring Italian regional dishes, its classic pizzas and an outstanding collection of Italian wines. We had the opportunity to meet both Christie Veys, general manager, and Daniel Cutler, Chef de cuisine.
Sotto is located at 9575 W Pico Blvd., Los Angeles. Hours are Sunday thru Thursday 5:30 p.m. to 9:30 p.m., Friday and Saturday 5:30 p.m. to 10:30 p.m. Telephone 310 277-0210, web sottorestaurant.com. .
Back to Table of Contents..
Last Update:7/15/16
&copy 2016 Joe Hilbers All Rights Reserved.
Graphic Design by Impact Graphics