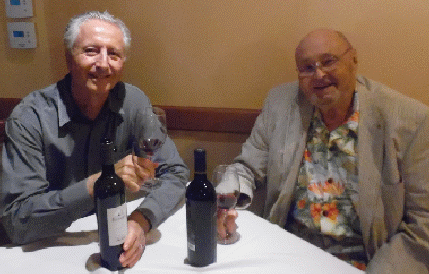 "Glendale--Phoenicia Restaurant matches Lenanon wines with its ethnic cuisine"

by Joe Hilbers
Phoenicia Restaurant in Glendale has achieved fame for its Lebanese cuisine but it also has an outstanding cellar of wines from Lebanon. One recent evening while dining at this five star restaurant the conversation turned to wine since our party included Neill Foster, a Grand Master of the Knights of the Vine, as well as restaurant and wine writers Jim Woodin and Ronnie Greenberg.
Lebanon has a history of making wine for almost six thousand years. Many of its wineries are located in the Bakaa Valley just eighteen miles from Cana where the Bible tells us Jesus turned water into wine.
Most wines from Lebanon show a French influence and the red wines are generally blends of French varietals like Cinsault, Mourvedre, Syrah, Cabernet Sauvignon and Petite Verdot. Two of Lebanon native varietals are still to be found, Obaideh and Merwah.
Our dinner opened with appetizers that included Hommos; Labni, Lebanese cream cheese served with garlic; Warak Enab, grape leaves stuffed with rice, oil and vegetables, cooked in lemon juice and olive oil, and Tabbouleh, chopped parsley, crushed wheat, tomatoes and onions. Some hot appetizers we tasted included Kibbeh Makli, beef dumpling stuffed with ground beef; Bourghoul , onions and pine nuts as well as San Bousek, freshly prepared dough with ground beef and pine nuts and Rekakat, a selection of Lebanese cheese baked in a pastry dough.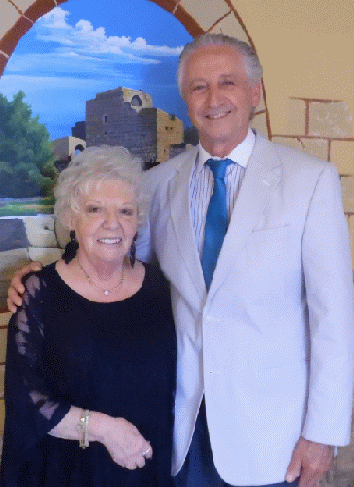 Our samplers of grill selections included Beef Kafta, ground beef, onions, parsley and spices, grilled on skewers. One of our favorites are the lamb chops marinated with spices and grilled. Also chicken breast kabob, perfectly prepared rice and the best french fries we have had in a long time.
This is a restaurant where everything is done well and most professionally.
Phoenicia is located at 343 North Central Avenue in Glendale with off street parking. It is open daily from 11 a.m. to 11 p.m. except on weekends there is live entertainment with a 2 a.m. closing time. For more information or reservations call 818 956-7800.