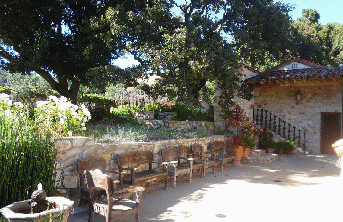 "Carmel Valley--Nestled on the flanks of the Santa Lucia Mountains Holman Ranch and Resort offer the visitor an unforgettable experience"

by Joe Hilbers
It takes careful planning and much ability to keep a business prospering in the modern era while at the same time preserving its place in history and a most successful past. Such a place is the Holman Ranch majestically located on the flanks of the Santa Lucia Mountains in Carmel Valley.
Just getting to the Holman Ranch and Resort can be an unforgettable experience since you pass some of California's famous and legendary places, Scenic Highway One, Carmel by the Sea, Monterey and Cannery Row, just getting there. The Ranch, originally six hundred acres, was once part of a land grant when California was still flying the Mexican flag.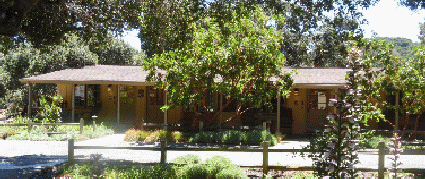 Then the Holman Ranch was converted to one of the first resorts in the Carmel Valley and became an exclusive hideaway for many of Hollywood's most famous stars including Charlie Chaplin. This exclusive concept continued for some decades with the cinema famous including Marlon Brando, Vincent Price, Clark Gable and Joan Crawford.
The Holman Ranch entered the current century with Thomas and Jarman Lowder buying the property in 2006 and starting an extensive restoration bringing it back to its original splendor as a private estate and resort. And continued to look to the future by adding a winery in 2012 and producing California olive oil. This year the Resort is celebrating its tenth anniversary.
For our visit to the Holman Ranch we took the scenic route from Los Angeles. Highway 101 to Paso Robles and then Highway One which offers some of the most spectacular seashore scenery to be found anywhere. On Highway One you pass idyllic towns like Cambria, then the Hearst Castle, and a series of state parks, along a highway that often is suspended on the face of a cliff with the Pacific Ocean far below. If you are in a hurry do not take Highway One. It is meant to be enjoyed and there are many vista pullouts to do just that. On the day of our drive we passed more parked cars than those moving with the occupants viewing the scenery and taking photographs.
Holman Ranch is located in Carmel Valley on County Highway 16 just 20 miles from Carmel by the Sea. When we arrived in Carmel Valley our first stop was at the Holman Ranch Winery Tasting Room. Here we met and chatted with Duncan saving our tasting experience for another time. He gave us the simple directions to the Resort which is on the outskirts of town. The Ranch sits on the flanks of the Santa Lucia range and one soon arrives at the hacienda with its grouping of guest accommodations. Here you will find unique early California architecture buildings ideal for weddings and private functions of all kinds, all encompassed by lush gardens.
The Holman Resort has a policy of only hosting one event at a time. These include weddings, corporate meetings, birthday, and anniversary celebrations. Our room was one of six in a separate building and included a spacious outdoor deck and chairs. Inside two Queen size beds, a walk in closet and all amenities one could desire. Also the sense of complete privacy.
The Holman Ranch Winery was one of the reasons for our visit and we soon were on our tour with Nick Elliott, who is guest services manager. Everything is on the property including the vineyards and the wine cave carved into a mountainside where the estate grown grapes are harvested, crushed and cellared. We toured the hillside vineyard of Pinot Noir noting the clusters of berries and Nick told us that here in the Carmel Valley harvest generally begins earlier than in other appellations.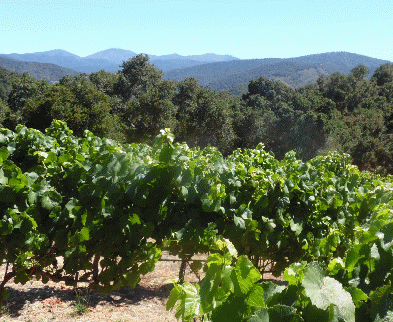 Three varietals are currently grown including Chardonnay, Pinot Noir and Pinot Gris. Earlier there were some plantings of Sauvignon Blanc but they now gone. We tasted the last 2013 vintage of Sauvignon Blanc and thought it excellent. < P>The wines are produced and sold in two labels, Holman Ranch and Jarman and this second includes an interesting story. The Jarman brand is named in honor of the late Jarman Lowder, wife and mother of the family that has created the Resort of today.
In her memory one dollar of every bottle of Jarman sold goes to the Alzheimer's Drug Discovery Foundation. The two wines under the Jarman label include a 2013 Pinot and a 2014 Chardonnay, both estate grown and one hundred per cent of the varietal. Both labels have their own wine societies and the Jarman wines sold only in its own tasting room located in Carmel Valley. We had the opportunity to taste both of these wines and were impressed with their quality. Both varietals enjoy French oak barrel aging.
We also tasted a large number of the Holman label wines including a 2013 Pinot Gris, 2013 Virgin Chardonnay, and two Pinot Noirs, each from different hillside vineyards and both with fifteen months in French oak barrels and then six months in steel before bottling.. At Holman Winery Greg Vita is the consulting winemaker with a reputation for producing outstanding vintages.
The Winery cave is new being completed in 2012 and includes 3600 square feet, all underground with a constant temperature year round of 60 degrees, perfect for aging the wines in barrels and bottles.
Also on the Ranch there have been planting of olive tree groves of the Tuscan varietal. The hand harvested fruit is cold pressed and estate bottled and available in the tasting rooms for sale.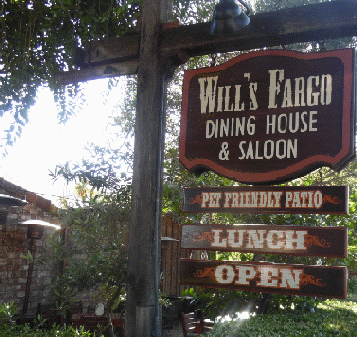 A recent addition for the Holman Ranch proprietors is Will's Fargo Restaurant located in Carmel Valley. This building has it own history being in a much earlier era a road house in the 1920s. It had several names before being acquired by Will Fay in 1959 and duly named Will's Fargo Dining House and Saloon and creating the fixtures and ambiance of a Fargo early western station.
There is a complete bar and lounge, with both indoor and patio dining rooms, and live entertainment many evenings. We enjoyed our dinner there exploring the California styled cuisine of Chef de Cuisine Greg Karajala. Located in one of the most productive agricultural regions in the nation Chef Greg takes full advantage using local ingredients and organic vegetables. But also achieving raves from the steaks that dominate the menu. Our dinner included prawns fried with fresh corn, baked seabass with tiny potatoes and several Holman vintages.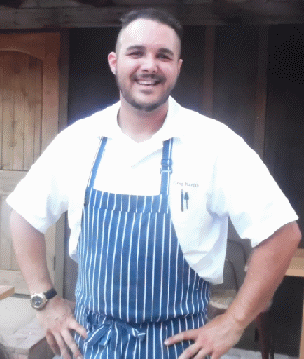 Will's Fargo Steakhouse and Bar is located at 16 West Carmel Valley Road in Carmel Valley. Telephone 831 659-2774, web wfrestaurant.com.
Back to Table of Contents..
Last Update:7/25/16
&copy 2016 Joe Hilbers All Rights Reserved.
Graphic Design by Impact Graphics