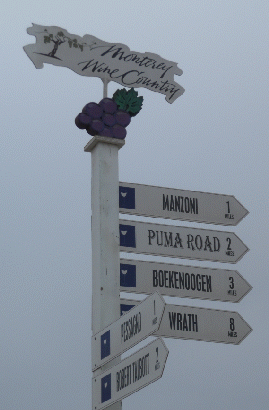 "Salinas, California--Add Santa Lucia Highlands wine to the Valley's great productivity"
.. By Joe Hilbers
Wine Roads hold a special fascination for us and when hearing of a new one we make a special effort to experience it. We already knew about the Santa Lucia Highlands and how in just a few decades it has achieved a reputation for producing some of the finest Chardonnay and Pinot Noir in California. Situated on the flanks and alluvial fans of the Santa Lucia mountain range some 6,500 acres of prime vineyards crown the Salinas Valley below. Formed into an appellation in 1991 the cool climate proved ideal for the Burgundy varietals.
However in the twenty five years since appellation many of the twenty nine wineries has expanded their vineyards to include other varietals like Syrah and Riesling and the Bordeaux grapes.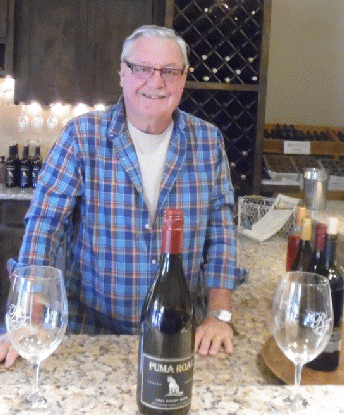 A recent visit of exploration to Salinas and its legendary producing agriculture allowed us to find and explore what is called the River Road where some eleven wine tasting rooms are now located. It is doubtful if a more picturesque and scenic view can be found for this River Road has the elevation needed to see many miles of the Salinas Valley as well as across to the Gabilar Mountains that border it to the east.
Our first stop was to Puma Road wines tasting room where we met Danny Blomguist. Dan told us he has lived much of his life in the Salinas Valley growing up in a family that were dairy farmers. Puma Wines enjoyed its first vintages in 2008 and now makes 10 varietals. We tasted a 2012 Pinot Noir that was from a nearby vineyard.
Winemaker is French born Oliver Rousset and all the wines are estate grown. We tasted an interesting 2012 Meritage which included five Bordeaux varietals named The Predator.
Dan explained to us that the first grape plantings in the region were experimental and had too shallow roots for the soil found on the sloping sides of the mountains. But finally the right combination of varietal and planting was successful on the third attempt.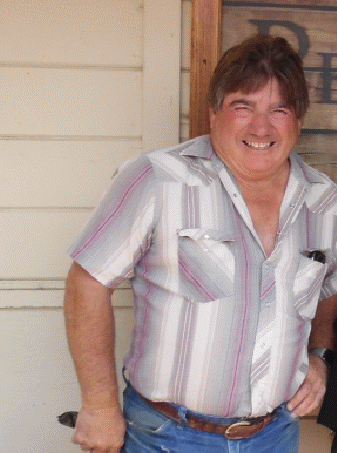 Oliver Rousset is also winemaker for Pessagno wines which has a Tasting Room at 1645 River Road, Salinas, Telephone 831 675-3548, website www.pessagnowines.com.
The winery was founded by the late Steve Pessagno who suffered an early death in 2013. We tasted two unusual Pessagno wines, one a 2014 Pessagno Rose made completely with Pinot Noir grapes. We gave it high marks and also for the 2012 Pessagno Tannnat, a varietal not often seen in California.
Puma Road wines tasting room is at 32720 River Road in Soledad, Telephone 831 675-3584 with Deanna Federico as Manager, web www.pumaroad.com. We briefly met Ray Franscioni who now owns both Pessagno Winery and Puma Road
Dan Blomguist continued to act as our guide as we moved on to Odonata which is located at 645 River Road in Salinas. Odonata also has a tasting room in Santa Cruz at 2343 Mission Street. Here we briefly met Junior Banuelos, general manager.
Odonata first started in Santa Cruz in 2005, then moved to Salinas as well in June 2014. Today Odonata is making wines from 23 different varietals. Denis Hoey is both owner and winemaker. Here we tasted some different varietals including a 2013 Sangiovese from Santa Clara Valley, a 2015 Chardonnay from the Santa Luca Highlands, and two wines from the Mourvedre Rhone grape, a 2015 Rose of Mourvedre and a one hundred per cent 2012 classic Mourvedre..
The previous day we were at Hahn Winery, which is one of the pioneer vintners in the Highlands, and theirs were the first wines from that region we had ever experienced. This took place at a Costa Mesa tasting sponsored by the Santa Lucia Highlands Wine Artisans some years ago.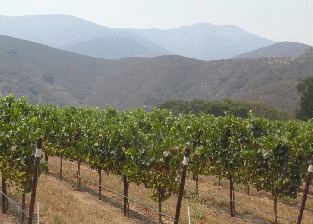 In its early beginnings the Hahn family operated a horse ranch on the property where the winery is now located. This is also the location of the elegant Tasting Room which includes an outdoor deck offering wondrous sweeping views of the Salinas Valley. In all Hahn has one thousand acres of vineyards mostly planted on sloping hillsides with Pinot Noir and Chardonnay as the principal varietals.
Last year Hahn bottled 400,000 cases of wine, almost all of it Chardonnay and Pinot Noir. At Hahn we toured the vineyards with Jose Duran and then the winery with Winemaker Paul Clifton who has been with Hahn fourteen years. Clifton uses French Oak barrels for almost all his aging wines.
Following this tour we adjourned to the deck of the Tasting Room for a tasty lunch of salads, sandwiches and of course more Hahn wines with those sweeping views as an added attraction.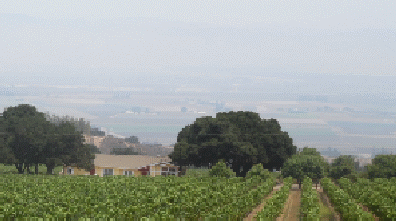 All the wineries were just gearing up for a harvest that would begin in a few weeks. The harvest forecast for both Pinot Noir and Chardonnay were smaller yields but high quality thanks to an unusually cool summer.
Back to Table of Contents..

Last Update:8/12/16
&copy 2016 Joe Hilbers All Rights Reserved.
Graphic Design by Impact Graphics