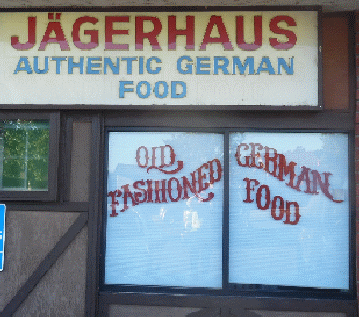 " Anaheim-- Jagerhaus Restaurant shows authentic German cuisine"
..
By Joe Hilbers

.
A few decades ago it was our good fortune to attend the German Wine Academy at the Monks Refectory in Kloster Eberbach. In the following seven days we traveled to Mosel-Saar-Ruwer wine country as well as cities of Bernkastel and Heidelberg. It followed that with the tasting of the wines we were also exposed to much excellent German foods.
So when we learned that Anaheim had an outstanding German restaurant we wanted to seek it out and dine there. The number of restaurants featuring German cuisine has thinned in recent years for no reason that we can identify.
When we arrived at Jagerhaus Restaurant we felt right at home. Here was a small bit of Germany in decor, ambiance and food. We met Owner Sandra Schweiger who told us that Jagerhaus has been featuring authentic homemade German food for over 37 years. Sandra took over sixteen years ago after the original owner decided to retire. But some of the employes have been there for all of the three decades.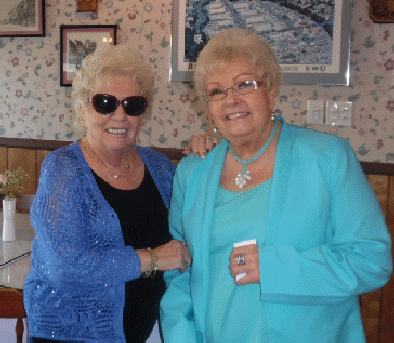 We were instantly impressed with Sandra who shows enthusiasm for her restaurant, its employes and the food, ethnic German in every detail with the breads, desserts and much else made on site. Most of the beers and wines are imported from Germany.
Ronnie Greenberg of the So. Cal. Restaurant Writers and Sandra Schweiger, both blonds, bonded quickly and and were soon in conversation.
We recalled that when we completed the Wine Academy week we rented a car and toured much of southern Germany including Garmasch Partenkirchen, a famous ski resort.. In restaurants we often could not find anyone who spoke English and our German was limited to a few words from an inept guide book. So I would just watch what the plates the wait staff were bringing out of the kitchen and when I saw one that looked interesting would point and order it.
Fortunately no such difficulties exist at Jagerhaus with its menu. Everything is well described. The menu is large and includes wild game like rabbit, deer, wild boar and elk.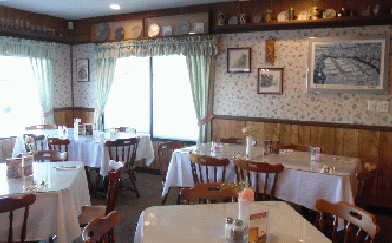 Sandra started us with portions of three sausages, Bratwurst, Knackwurst and Polish with a house made German mustard. Then arrived Szebediner Goulash, Jager Schnitzel with in house made sauerkraut, Weiner Roastbraten and Gebratene Schweine Haxe, a roast ham hock. This latter entree is such a popular item that the menu suggests you order it a day before your visit.
Since Jagerhaus is open for breakfast, lunch and dinner seven days a week the menu offers many traditional American sandwiches and breakfast items as well as the large list of German specialties.
So Wiener Schnitzel and Sauerbraten are listed beside Buffalo wings and Veal Cordon Bleu. Seafood is not neglected with fish & chips, grilled boneless trout, fried shrimp and grilled Norwegian salmon. Side dishes include German potato salad, Spatzle German noodles, Sauerkraut and a list of fresh veggies.
Sandra told us that the restaurant has three chefs, all trained by the original owner. They are Valentin Arenas, Luis Arenas and Francisco Pinedo.
Our beverages with dinner included a German Pilsner on draft, served in a traditional mug, a German red wine, produced in the southern region, and an exceptional ice wine.
We had to sample two of the house made desserts, Apple Strudel and Bread Pudding with Vanilla sauce. Besides the main dining rooms this restaurant has a large banquet hall seating one hundred as well as smaller meeting rooms, all decorated with colorful German memorabilia.
Jagerhaus Restaurant is located at 2525 Ball Road, adjacent to the 57 Freeway in Anaheim with free off street parking. Open seven days a week for breakfast, lunch and dinner hours are 7 a.m. to 9 p.m. Monday thru Friday, and 8 a.m. to 9 p.m. on Saturday and Sunday. Telephone 714 520-9500, web www.jagerhaus.net.
Back to Table of Contents..

Last Update:8/18/16
&copy 2016 Joe Hilbers All Rights Reserved.
Graphic Design by Impact Graphics