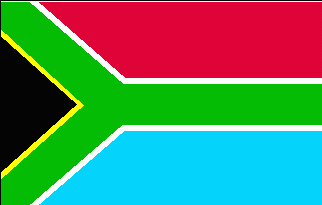 In California and South Africa versatility brightens the wine world

by the Editor's Vineyard
Demonstrating the wonderful versatility of California's grape growing industry is the huge selection the State's winemakers have in selecting the appellation for a given grape variety.
One example of this is Fetzer's Reserve Collection which was introduced last year under a new label. With Dennis Martin as winemaker each wine has a different appellation. The 1996 Chardonnay is from Mendocino County, the 1994 Cabernet Sauvignon from Napa's Rutherford Bench and the 1996 Merlot from Napa and Sonoma county vineyards.
Aimed for the fast growing premium segment of the market the wines are right on target but all are still priced under $25. We were delighted with the cabernet sauvignon which already shows intensity of flavors while hinting for a very long bottle life.
All the Fetzer Reserve wines are being produced in small quantities and will continue to be from grapes grown in renowned vineyards. Currently the fourth Reserve wine is a Pinot Noir produced from Bien Nacido in Santa Barbara County. In the future Winemaker Dennis Martin plans to produce other varietals such as a Dry Gewurztraminer and Pinot Blanc.
Merlot is rapidly becoming the red wine of choice for many Americans. In the past year Merlot sales are up over 40 per cent compared to a five per cent growth for Cabernet Sauvignon. And one Poll shows that Merlot is now the red varietal of choice for restaurant wine-by-the-glass programs.
An exciting newly released 1997 Merlot by Forest Glen demonstrates why this varietal is so popular. Smooth, soft and excellent with a wide variety of foods this new release by Forest Glen also has a most attractive price tag.
Ed Moody, wine maker for Forest Glen, points out that there are some very good reasons why Merlot has become so popular in such a short period of time. It is a red wine with many hints of flavor and lacks the heaviness of some other red varietals. Also it is a wine that does not require a long period of aging. A very big advantage since almost half of all the wine sold is consumed the day it was purchased.
For you chardonnay drinkers I must add a word of praise for Forest Glen's 1997 chardonnay, which has the toasted oak touch to some very traditional varietal flavors. It is a bargain at the $10 price range.
There was a time when South African wines were widely exported and had a deserved reputation for high quality. Then when the U.S. and many other countries imposed sanctions against South Africa because of Apartheid, the wines disappeared from the marketplace.
But that is all history now and South African wines are now available and the quality of those being exported is exceptional. Some very good wines are now being introduced into the U.S. by respected importer Maisons Marques & Domaines.
The wines are either produced or marketed by The Bergkelder, which while a producer itself, also markets wines from selected individually owned estates. Wines produced by the Bergkelder are under the Fleur du Cap label and include verietals like sauvignon blanc, chardonnay, merlot and pinotage.
Some of the estate wines include La Motte which produces excellent red wines and L'Ormarins which introduced sauvignon blanc to South Africa and now makes excellent white wines like chardonnay and their Blanc Fume.
In tasting some of these wines we were particularly impressed with the 1992 Stellenryck cabernet sauvignon which besides its 18 months in new French oak enjoyed two and one-half years of bottle aging.
Most of the reds being imported to the U.S. are vintage wines from the early 1990s giving the consumer a chance to learn just what aging can do for a well made wine.
The Bergkelker group of wines now available in the U.S. represent excellent value since only one of the wines we tasted was priced over $20. The whole mystique of wine is to try new vintages and learn about new places in the world where fine wines are produced. And South Africa is one of those places with a wine industry that dates back to the 17th century.
Back to Table of Contents..
Last Update:1/2/99
&copy 1999 Joe Hilbers All Rights Reserved.
Graphic Design by Impact Graphics