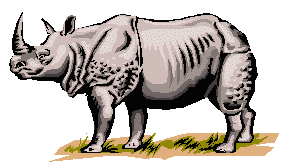 This Appalachian country has its own very special charm
Exploring America's First Frontier, southeastern Ohio can be a rewarding, enjoyable learning experience especially if you have not been there before. After the Revolutionary War soldiers who had fought so valiantly for the new Republic were awarded land and many chose to select their acreage around what was then called the Northwest territories, and is now southeastern Ohio.
Much of this new immigration was around present day Zanesville. In fact Zanesville is named for Colonel Ebenezer Zane who fought under General Washington. Colonel Zane received a land grant for what is now Dresden, at that time the site of a Shawnee settlement, if he could bridge the rivers that lay west of Wheeling. Later he also started the trace west which later became the first National Road and you can still travel this road on what is now Route 40.
Much later Route 40 became the first highway linking the east and west coasts.
This is a land steeped in history and tradition and this year is the BiCentennial celebration 1797-1997 which makes for a great time to visit this part of our country. Events every month of this year will celebrate this 200 year birthday party.
We were surprised on several counts with this southeastern Ohio country. One was how much there is to see and do here for visitors. There is the Longaberger Basket Works which is the County's largest employer and a place that had 800,000 visitors last year. Nearby Dresden, a historic place that now has rows of quaint shops filled with pottery and ceramics, attracted over one half million visitors last year. Not bad for a community with a population of 1.800.
But when we tell you that this is also a place populated with Rhinos, Giraffes, Zebras, camels and Gazelles you might say, "Hey, wait a minute." Actually nearby is The Wilds, a 10,000 acre preserve, where visitors can see many species of animals roaming free. Here there are grasslands, lakes, and rolling hills so visitors who ride tour busses can view the animals in a natural state. The Wilds is the largest such preserve in the U.S. and also is leading the way in research on breeding and reproductive techniques.
Zanesville is center point for many summer activities including a nationally known golf course, EagleSticks, which was rated by a golf magazine as the best course in Ohio. There is the Lorena Sternwheeler that takes summer visitors on a river trip bringing back riverboat memories of an earlier era, when such river craft were king. In the City there is the famous Y Bridge, the only one so designed in the U.S. located at the junction of the Muskingum and Licking rivers. It has been a part of the old National road for over a century.
Our dining experiences in the area included lunch at Highland Inn which has a marvelous view of Dresden and the rolling Ohio countryside. It is open to groups by reservations only. Also we dined at the Schultz Mansion. Originally the home of a local soap magnate, built in 1900, it now offers fine dining in the luxurious atmosphere of a past age. Again Schultz Mansion is available for groups by advance reservations but guests of surrounding hotels are accommodated when space is available.
Originally the Muskingum River separated Zanesville from Putnam, communities that had grown up side by side but remained very competitive for many years. The issue of slavery also separated the two as it did so many Americans in the years before the Civil War with Putnam being home to Abolitionists while, Zanesville, settled mostly by Virginians was pro slavery. Putnam was an important station on the Underground Railroad in the decades before the Civil War.
Today the two communities are one as Zanesville, seat of Muskingum county and a place where visitors can spend many fruitful hours. Early on this County thanks to abundant natural deposits of clay became a center for the manufacturing of pottery and ceramics. Today the heyday of this industry is past but there are many Pottery and Ceramic Center stores for those interested in these ancient crafts.
For that great American pastime, shopping, there is the Colony Square Mall with four major department stores, 90 shops selling a huge variety of merchandise as well as a Cinema 10 theater, two restaurants and `10 Cafe Court eating places.
Located on Interstate 70 Zanesville offers a big variety of accommodations. We stayed at the brand new Amerihost Inn with excellent accommodations and complete with indoor swimming pool and whirlpool sauna. Our host on this exploring trip to Zanesville was the Zanesville-Muskingum County Visitors Bureau and their modern headquarters can be found at 205 N. Fifth Street. This is a great place to start if you plan to explore the area. Telephone is 614 454-8687 or 800 743-2303. Our hostesses were Dixie Wyler and Kelly Ashby and they were most helpful and knowledgable in providing us with information about their area.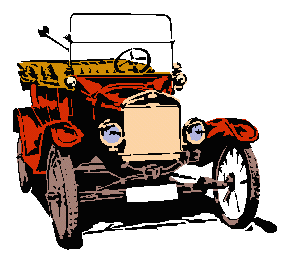 No one should pass through Zanesville without visiting the National Road-Zane Gray Museum. The National Road is a part of American History and development. Conceived by President Washington, it was made a reality by President Jefferson. As planned it was to go from Cumberland, Maryland to the Mississippi River in the west.
Ohio was granted statehood in 1803, just as work started on the Federally funded road. As work en route was completed it quickly became a vital means of commerce and way west for settlers.
All this is beautifully shown in the diorama at the Museum. This covers over 100 years in time and development from 1808 when the road was started until 1920. It shows how toll roads developed when the Federal government turned financing over to the states and how it took only 20 years for the auto to do away with horse transportation.
Curator at the Museum is Alan King and there is also has a fine collection of the decorative pottery that was made in Zanesville from 1880 to 1920 and gave Zanesville a reputation as "the clay city".
The Museum has a wonderful collection of vehicles used on the Road including a Conestoga Freight wagon dating back to 1800 and considered the best preserved one of its kind in the country.
Other coaches, wagon and buggies are on display as well as restored early automobiles including a 1927 Buick much like one my Father once owned.
Zane Gray as a western writer became an American legend. He was born and spent his early life in Zanesville and his mother was a direct descendent of Ebenezer Zane who founded the Town and much of what is now southeastern Ohio.
Gray wrote 80 novels, was printed in 27 languages with over 130 million volumes sold. Many of his novels became western movies. The story of his life is told in a Video at the museum which also shows his office and how he wrote so proficiently as well as his life as a sportsman and lifetime fisherman.
Children love this Museum and so will adults. Allow plenty of time for this visit. The Zane Gray Video is about 40 minutes long. The Museum is open in summer seven days a week For hours and admission prices call 1800 752-2602. There is also an excellent gift and book store on the premises.
Southwest Ohio is filled with small communities some past their time of greatest prosperity since iron and coal mining were their big industries in an earlier era. In our next story on this Appalachian river country we will explore how tourism is giving these historic towns new life in the Hocking and Ohio valleys.
Back to Table of Contents..
Last Update:5/15/97
&copy 1997 Joe Hilbers All Rights Reserved.
Graphic Design by Impact Graphics