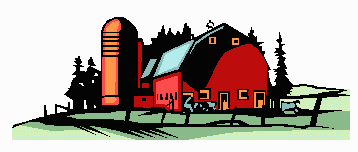 Quiet Lanes and Early Beginnings can be found on a trip to Appalachia..
.. By Joe Hilbers
Heading south from Muskingum county in the Appalachian River region one has the opportunity to visit both Athens and Gallia counties. This is an area of small communities many dating to an earlier time when iron and coal mining was the reason for their existence.
It is rolling country of green pastures, timbered hilltops, rivers and streams, communities with many of their buildings and houses dating to the last century. Its farms that dot the countryside are reminders of American rural life in an earlier time.
Some of these hamlets appear depressed, others are taking advantage of their past to exploit a new wave of tourism. Bordering on the Wayne National Forest, which covers a huge area of Appalachia, and with several State Parks it is rapidly becoming a destination for recreation and outdoor activities. Tourism appears to be the bright future for this region since it is in relative short driving distance of huge population centers to the east
Hub for activities in this area is the City of Athens which is home to Ohio University. Founded just one years after Ohio Statehood it was the first university in the then Northwest territories. Now it has a scenic, beautiful campus, besides the Hocking River with 19,000 full time students with many of its departments, like its Scripps School of Journalism, recognized nationally as outstanding.
Athens has two museums very worth seeing. One is the Kennedy Museum of American Art housed in a marvel of 19th century architecture It was built in 1874 as the State's Lunatic Asylum. This Museum includes a marvelous collection of southwest Indian weaving with blankets and rugs showing a progression of the Indian art.
Another is the Dairy Farm which houses art by local artists and local high school students and is the site of an annual quilting competition.
One of the historic towns in the area is Nelsonville with its Stuart's Opera House, built in 1879, and now almost completely restored to its former grandeur. Nelsonville is also home to the Rocky Boots factory and retail store which features outdoor equipment and clothing. And nearby there is the Coffee Pot Diner where one can really enjoy the downhome foods of the region.
Also here in summer a train takes tourists and visitors on a trip along the old rail line which was once a vital transportation artery for this part of the country. Called the Hocking Valley Scenic railroad it moves through the Valley two times a day on weekends throughout the summer.
Our stay in Athens was at the Ohio University Inn which is ideally located for a stay in the Hocking and Ohio Valleys. The Inn has a cocktail lounge called McGuffey's Pub and Cutler's Restaurant. We would have liked to do some tasting at O'Hooley's Brew Pub where some five seasonal brews are featured.
Visitors to this area should check in with the Athens County Convention and Visitors Bureau in Athens to learn of the many activities to be enjoyed here. Call 800 878-9767 and ask for Cindy French who was responsible for our wonderful tour of the area.
You can also experience the genuine west at the Smoke Rise Ranch. Started by the Semingson family in 1992 it gives guests and visitors a look at a real cattle ranch and the opportunity to participate in its activities whether that be learning to ride, or training your own horse or just exploring their 2,000 acres that border on the Wayne National forest. Here you can experience the daily life of a cowboy and maybe even learn to rope a steer. We settled for watching a team penning exhibition and then a great BBQ at the Guest House.
We loved the names of those small towns that dot this region, like Gallipolis, or Rio Grande, pronounced Ryo or Coolville and Chauncey and Trimble. Rio Grande is home to the University of Rio Grande and Rio Grande Community College with over 2000 students.
Rio Grande is also the site of the Bob Evans Farm which has become a major tourist attraction in the region. If you are from the West Coast the name of Bob Evans doesn't mean anything to you (it didn't to us till we visited Ohio) but it is a restaurant chain that now covers many parts of middle America. It all started when Bob Evans and his wife, Jewell, opened a 12 stool restaurant in Gallipolis in 1946 when Bob returned from the U.S. Army. He started serving his own brand of sausage at the restaurant and as they say, "the rest is history".
The Bob Evans Farm is where the family lived for many years and now includes a restored log cabin village that was once nearby Adamsville. It includes tours, canoeing and horseback riding and a campground while still being a working Farm.
We had the opportunity of meeting Bob Evans when we toured the Jewell Evans Grist Mill at Bidwell. Bob's wife started this enterprise in 1984 and it is dedicated to producing whole grain products naturally just as they had been for countless centuries.
Using rare French buhr stones the Mill uses red wheats grown in Montana and the Dakotas to produce flour and grain products. It is located at the 2,600 acre Hidden Valley Ranch and is the largest of its kind in the country and well worth visiting.
What we enjoyed best in Gallia County was the Country Roads Audio tour. Using an audio cassette which can be purchased or rented from the Visitors Bureau in Gallipolis one can tour the quiet, stunningly beautiful rolling country listening to a narration that gives a little history and viewpoint by pioneers of what life was like on the farms that dot this region for over 100 years and stayed much the same till after World War ll.
They call the tour Country Roads but our name would be quiet lanes and early beginnings.
There is a lot of history here from when the first French immigrants settled Gallipolis in 1790 to the years before the Civil War when free or escaped slaves formed an African-American community here that became an important link on the Underground Railroad. Gallia County still holds an Emancipation day celebration each year, a tradition that has continued since 1863.
If you are new to this part of Appalachia your first stop should be the Ohio Valley Visitors Center located at 45 State Street in Gallipolis. Director Kim Sheets Schuette or a member of her staff that can provide you with the information that will make your visit most rewarding. Number to call is 800 765-6482.
Back to Table of Contents..

Last Update:10/10/97
&copy 1997 Joe Hilbers All Rights Reserved.
Graphic Design by Impact Graphics