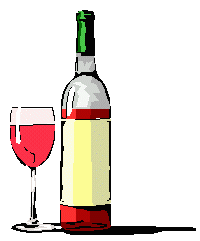 "Australian wines--Owen's Estate a new entry in U.S. market"

by The Editor's Vineyard
The Australians recognizing the competition presented by California wines never attempted to export to the U.S. anything but their very best vintages. The result has been that Australian wines early on achieved a reputation for high quality and recognition for the unique qualities some of its varietals enjoy.
Which explains why Australian wines have shown annual double digit increases in imports to the U.S.
Newest entry from Australia to the U.S. is Owen's Estate wines which are now imported by Brown Forman Worldwide Wines.
We recently had the opportunity to taste some Owen's Estate wines as well as meeting the owner and winemaker, Geoff Merrill. Merrill had already achieved fame as a winemaker when he acquired a historic winery in the hills of South Australia in 1985.
Since then his wines have achieved an enviable reputation for high quality and have garnered awards in several countries.
Five Owen's Estate wines, all 1998 vintages, will now be available in the U.S. including Sauvignon Blanc, Chardonnay, Merlot, Cabernet Shiraz and Shiraz.
We found all of these varietals to be distinctive in character and flavor. They will all be priced between $12 and $16 a bottle and offer excellent value to the consumer.
Among the white wines we were especially impressed with the Sauvignon Blanc which offered wonderful fruit flavors and with not a hint of the grassiness sometimes present in this varietal. Wisely the winemaker did not allow this wine to touch any oak which might have masked its abundant natural flavors.
Shiraz has always been our favorite Australian varietal and Owen's Estate has a very good one. This wine has a softness balanced with full flavors and a finish that lingers in the mouth.
Merlot is relatively a new varietal in Australia but Winemaker Geoff Merrill has produced a superior vintage which comes from Coonawarra and McLaren Vale, known for superior grapes in South Australia. We thoroughly enjoyed this wine.
Geoff Merrill barrel ferments most of his wines and this is evident in his Chardonnay which also has eight months on the oak. We thought this vintage quite distinctive and certainly different from many of the California chardonnays in today's marketplace. It is an excellent cocktail wine.
California Sangiovese
Is there any type grape varietal that does not do well someplace in California? Apparently not. Take Atlas Peak's success with Tuscany's Sangiovese. Hillside vineyards above the Napa Valley are producing remarkable vintages from this grape which in Italy is Chianti.
The Atlas Peak 1997 Reserve Sangiovese is a winner and continues the success the winery has enjoyed with this varietal. Aged in oak l5 months the wine can be enjoyed now but should age very well.
Atlas Peak has also had considerable success with Cabernet Sauvignon that has been blended with Sangiovese. The winery calls this vintage Consenso and has just released the 1996 vintage which includes 90 per cent Cabernet Sauvignon and 10 per cent Sangiovese. Full bodied, rich, elegant are words that come to mind in describing this wine.
Terroir
The right wine from the right region and the right vineyard is what winemaking is all about. Under Winemaker Rick Boyer this has always been the goal for Jekel Vineyards in Monterey County. Boyer has been producing outstanding Johannisberg Riesling and the 1998 vintage continues this tradition.
Jekel has also released a 1997 Merlot with the Monterey appellation. This is a superior Merlot with this grape's typical softness but rich in flavors and a long lasting finish. It also enjoys a modest price tag for such a good vintage.
Dry Creek Vineyards has released a fine 1997 Meritage from its Sonoma County appellations. The wine is a blend of 55 per cent cabernet sauvignon, 40 per cent merlot and 5 per cent cabernet franc.
This is a wine ready to be enjoyed now but should enjoy a long life as well. It has a smooth finish and is loaded with flavors both in aroma and taste.
Also from this winery is a 1997 Reserve Fume Blanc from the Dry Creek Valley. This vintage has 10 months of oak barrel aging which has produced a wine with creamy flavors and a wonderful smoothness in the mouth.
Nowhere are wine consumers so well served as here in the U.S. The selection is fantastic and good drinkable wines are available at remarkably low prices. Case to point are two new releases by Canyon Road Winery, a Merlot and Cabernet Sauvignon, 1998 vintage and both priced at $8.
Here are two vintages cork finished with fine packaging perfect as table wines. Both the Merlot and Cabernet Sauvignon have time spent in American Oak cooperage and both have surprising richness and softness for wines in their price category.
With its Barrel Select Label Fetzer Vineyards has achieved success both in the marketplace and in competitions. Three new red wine releases under this brand can only increase the prestige of the label. We liked both the price and the contents of the bottle with the 1997 Pinot Noir. A 100 per cent Pinot Noir bottling the grapes are from three of California's best regions for this grape and have French oak aging.
Winemaker John White likes to make his varietals with 100 per cent of the grape and this is true with both the newly released 1996 Cabernet Sauvignon and the 1997 Sonoma County Merlot. He also has an advantage with Mendocino Cooperage being on site which allows him to match maturing wines with just the right French or American oak barrel.
All three of these new red releases are priced at $15. They have been made to be used immediately but should also enjoy a good cellar life. They are vintages that will definitely upgrade the Barrel Select image.
Back to Table of Contents..
Last Update:10/1/99
&copy 1999 Joe Hilbers All Rights Reserved.
Graphic Design by Impact Graphics