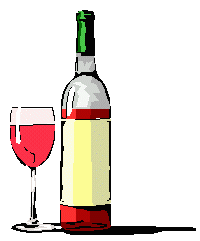 "San Diego--Classic dining and service prevail at Baci Ristorante Italiano"
by The Editor
Few things are more pleasing to a restaurant reviewer than discovering a dining house where everything is at it should be. This time our delight was with Baci Ristorante Italiano located at 1955 Morena Blvd. in San Diego. The question was why did it take us so long to discover it.
Owner Tony D'Amato opened the restaurant in 1979. This after a stint as Captain at Mr. A's, in that era considered one of the top dining rooms in San Diego. Baci started small but good news travels fast and in following decades the dining room expanded from seating 35 at the beginning to today's 145. Now too, there is a warm decorative Continental full service bar and lounge blending nicely with the Italian Old World decor and ambiance of the dining rooms. There is also a spacious patio for private parties and a second private dining room as well.
We have to thank old friend and wine educator Dick Colangelo for telling us about this restaurant. Here experience shows everywhere, from the kitchen in the capable hands of Domenico Alioto, Sicilian born and trained, to a serving staff in formal attire and with terms of service at Baci ranging from 25, 23 and 14 years at the restaurant. Such long terms of employment says much for both the employees and the proprietor, Tony D'Amato.
As expected the menu is full of classic Italian cuisine. There are eight antipasti, five salads, and eight pastas. Fish entrees feature fresh caught catches from San Diego's fishing fleet. Veal is a specialty here with nine entrees of this favored Italian meat. This is a exciting menu. Antipasti like steamed mussels with garlic, white wine, parsley, olive oil and tarragon or Clams Oreganati with garlic, breading and parsley demand attention.
Or pasta dishes like penna alla Salmone, penne pasta in a cream salmon sauce or Tortellini con Prosciutto with sage, prosciutto with cream sauce and parmesan cheese. Hearty meat dishes are not neglected. There is Rack Lamb Napolentana or Filet Mignon Al Cognac or Lamb Chop Calabrese.
Our dining experiences at Baci included a fresh caught sole in a white wine, lemon sauce. Another time Pollo Toscano, chicken breast with Chianti wine, prosciutto, sage, gorgonzola and fontina cheese. We also admired our dining partner's Calamari Marinara. It will take several visits to explore the talents of this kitchen.
To go with the food there is a long and exciting wine list of over 150 labels representing California, Italy and other prominent wine producing regions and countries.
Baci Ristorante Italiano is located at 1955 Morena Blvd. in San Diego and has ample off street free parking. It is open for lunch Monday through Saturday from 11:30 a.m. to 2 p.m. and for dinner from 5:30 to 10:30 p.m. Closed Sundays. For reservations call 619 275-2094.
Back to Table of Contents..
Last Update:12/1/06
&copy 2006 Joe Hilbers All Rights Reserved.
Graphic Design by Impact Graphics