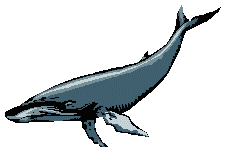 "Whale watching, wine touring, fine dining are yours on a weekend in Santa Barbara
.
Sun drenched sands stretching along a wide beach with gentle waves sharing movement with palm trees swaying in the slightest of breezes. Back from the beach a wide boulevard lined with luxury hotels and outstanding restaurants.
No we are not describing Hawaii or some exotic Caribbean location but Santa Barbara just a short distance north of an ever so busy Los Angeles and its vast cluster of satellite communities.
An escape to Santa Barbara is not exactly a well kept secret since on many weekends its hotels, motels and bed and breakfast establishments will all be displaying no vacancy signs. And for some very good reasons.
We recently journeyed to Santa Barbara, a trip that took one hour and twenty minutes from our San Fernando Valley residence, to take in the annual Whale Watching Festival and see first hand some of the options available to the visitor.
Unfortunately El Nino literally placed a damper on much of the Festival's activities and thinned out a crowd that the year previously numbered some 35,000 to enjoy the music, displays, vendors and foods of 125 booths.
While El Nino did its work outdoors we retreated to l. Andria's Harborside for a fantastic luncheon; 2. To Santa Barbara Winery where we had the opportunity to taste some of the vintages that are giving the region its premium wine image and 3. To Santa Barbara Inn where our luxurious accommodations included a room with a veranda and a view of that beach described above but on a different kind of day.
In company with Owners Dallas and Peter Clark, Sean McKenna of Hot Spots Visitor Services, and Karen Nilsen of the Santa Barbara Whale Festival our luncheon included a sampling of many of the appetizers and entrees that have made Andria's Harborside one of the best seafood restaurants in Southern California.
Chef Carmen Rodriguez's offerings included a very special oysters Rockefeller, and a specialty of the house, halibut grilled with a Pistachio nut crust. Also his own unique crab cakes and BBQed bacon wrapped shrimp.
Unusual among fine restaurants Harborside is open for breakfast, lunch and dinner. There is also an oyster bar, a full service cocktail lounge and thanks to the musical abilities of co-owner Peter Clark, a piano bar plus jazz entertainment on weekends.
Located at 336 West Cabrillo Blvd., in the heart of the harbor district, Andria's Harborside is open seven days a week and offers free parking in the rear of the restaurant.
It was our good fortune to dine at another Cabrillo Blvd. dinner house that evening, Michael Dipaola's Emilio's Ristorante.
Here we found an exciting contemporary style menu with starters like Portobello mushroom carpaccio, Cambridge House smoked salmon on crisp potato rostii and an oven baked goat cheese fondutta with arugula salad.
Entrees at our table included a homemade pennette pasta with shrimp, sun dried tomato, roasted garlic, and silvered asparagus in a basil and saffron cream sauce; also a scallop dish that was the daily special served on a bed of mushrooms and lettuce; and a brick oven baked Paella with smoked chicken, spicy sausage, shrimp, clams, mussels, assorted fresh fish and seasoned lobster broth.
Emilio's has an outstanding wine list and we were happy to note that it included a good many Central California Coast vintages. Our choice was a 1995 Zaca Mesa Syrah, proving once again the premium vintages that now being produced in Santa Barbara County.
Emilio's Ristorante is located at 324 West Cabrillo Blvd., and is open for dinner only and also features three Prix fixe menus that change daily from Sunday through Thursday. On weekends reservations are a must, call 805 966-4426.
We judged the Santa Barbara Inn situated on Cabrillo Blvd., beach front as just about the perfect place to headquarter for the kind of mini-vacation that has become a trend in the 1990s. Small and intimate with 71 rooms and suites the Hotel has all the amenities including patios or verandas.
Citronelle Restaurant located on the third floor of the Hotel with a sweeping view of the ocean is a must for every visitor who enjoys truly exceptional dining. The restaurant is operated by Michel Richard who has gained national recognition for his abilities as Chef at Citrus in Los Angeles.
At Citronelle Chef de Cuisine is Felicien Cueff who shows a California French menu with fish entrees like a seared Ahi tuna with potato leek cake and mild chili sauce or a meat course like roasted venison chop with black pepper sauce and pears. Also available are four and five course Prix fixe dinners with items like roasted duck with fig sauce and mixed greens or smoked salmon terrine with cucumber dill salad.
Citronelle also has a Sunday champagne brunch which maintains table service, no buffet here, and a large selection including hard to find dishes like sand dabs with chili sauce and vegetables, or pork tenderloin with red wine sauce and mushroom ragout.
The Brunch includes soup or salad, champagne or mimosas as well as other beverages.
Santa Barbara County is wine country with 35 wineries and its very own wine road for visitors and tourists. However if time is short as it was on our weekend visit you can chose to visit the Santa Barbara Winery which is located right in town at 202 Anacapa Street.
Our visit to their tasting room was most productive as we had the opportunity to chat with Zack Stillings and some of his knowledgable colleagues about current vintages and we tasted quite a few as well.
We were impressed with the 1995 Chardonnay Reserve and a 1994 Paradis, a white riesling made very much in the Alsatian style, dry and crisp. A delightful table wine is the 1997 Beaujour made from Zinfandel grapes, light, fruity, with full nose and flavors.
Santa Barbara is producing some interesting Syrahs and the one we tasted was very good with true varietal flavors. Proving just how well some of these wines will age we had the opportunity of tasting a 1984 cabernet sauvignon which was wonderful smooth and mellow while retaining all the character that this varietal offers.
Since the winery operation is next to the tasting room Santa Barbara Winery offers a unique opportunity for visitors who have a full agenda and can't make it to other wineries located in Valleys some distance from the City. If you are on the Internet you can find out more about Santa Barbara Winery at www.sbwinery.com.
To find out more about Santa Barbara County wineries call the Vintners Association at 805 688-0881. They have maps and brochures that will add to the pleasure of wine touring. And there is a Wine Festival each April.
Santa Barbara Hot Spots offers a unique service for people who want to spend some time in the City or County. Through May 15 they are offering a Whale Package which includes a room in the beach area as well as a $25 voucher good at many beach restaurants plus discounts on the actual whale watching tours.
We were scheduled to spend some time off shore on one of these tours to view the Grey Whale migration but El Nino forced a cancellation. For more information on Hot Spot tours and reservations call Sean McKenna at 800 793-7666. More often than not Sean will find you hotel reservations even when the no vacancy is out in most places.
Back to Table of Contents..
Last Update:3/15/98
&copy 1998 Joe Hilbers All Rights Reserved.
Graphic Design by Impact Graphics