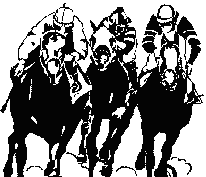 The fame of Loyuisville and Kentucky goes beyond bluegrass, horses and bourbon
.. By Joe Hilbers
Visitors to Louisville will find a city that knows exactly where it is going in the next century. In planning for the future it has rediscovered its past and the priceless heritage of history and tradition that has marked a 200 year old legacy.
Originally founded because of its geography. Louisville is located on the only Falls or rapids of the mighty Ohio River in its 960 mile course. The result was a place where ships and barges plying the river as a main route of commerce had to pause to unload their cargoes before negotiating the Falls and so Louisville was born.
The Ohio River has always played a large role for Louisville. The River, next to the Rhine, is the busiest in the world for commerce. But it was only recently that community leaders created a master plan to restore the City's Riverfront and make it a true recreational asset for citizens and visitors alike.
For in this decade Louisville has become a tourist attraction that draws people from all over the middle west as well as the deep south. All this thanks to airport expansion, a convention center which will soon have one million square feet, a new football stadium for the University of Louisville, a new ballpark for its Louisville baseball team and redevelopment of its downtown area.
Some attractions have been long in place like world famous Churchill Downs, site of the Kentucky Derby which recently completed its 124th consecutive year as one of the premiere horse races in the country.
Real Quiet was the winner of this year's Derby joining a list of thoroughbred champions like Secretariat and Citation. Over 140,000 people attended this year's Derby.
We went to Churchill Downs on a much quieter day with the opportunity of touring the stables, the Paddock and the Museum which has a 360 degree screen that depicts all the events of Derby Day. Also we sat in the Millionaires Club, so called for the large sums required to reserve a table for Derby Week.
Regretfully none of the horses we bet on that day performed anything like Real Quiet.
Louisville is a sports minded town with a new baseball park currently under construction for its AAA team that will also have a new name when play begins in the new Slugger Stadium in 1999.
The University of Louisville has 25,000 students and its basketball teams have achieved fame for their national NCAA titles. The football team which has not shared the same amount of glory will have a new stadium this Fall.
If you are any kind of baseball fan you know about Louisville Slugger bats used for 100 years by baseball's famous and not so famous players. The makers of Louisville bats, Hillerich and Bradsby, returned their factory to the City, their original home, a few years back in a downtown location.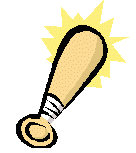 Last year the factory, museum and visitor center attracted 750,000 visitors. Ballplayers that have used Slugger bats are listed on the walls by decade and there is a Hall of Fame with names that will be familiar to every American.
The museum, a great favorite for people of all ages, has video reruns of famous moments of the Game and you can stand behind the catcher and umpire and see what a 90 mile an hour fastball looks like to the batter.
The video replay we watched was one of baseball's most dramatic moments when Bobby Thompson of the then New York Giants hit his home run in the ninth inning to beat the Brooklyn Dodgers at Ebbetts Field to win the 1949 pennant.
The Museum has a 17 minute movie which is dedicated to "the action starts when the bat meets the ball." It shows many dramatic moments with some of the game's greatest players and their comments on pitching and hitting.
A tour of the factory will show you how bats are made from white ash and how some of the best hitters have bats made to their specifications.
While sports are important in Louisville so are the arts. There is a ballet company, an opera company, a symphony orchestra and a complex of theatres. Our moment with the arts was at the Bingham theatre in the round where we enjoyed a light hearted musical entitled "Radio Gals". We noted that night there was not a single vacant seat in the theatre.
One evening we took a cruise on the Ohio River on the Star of Louisville, a relaxing way to explore this waterway which has played such an important role in the development of the region.
This was family fun time for children and adults alike with food and live entertainment and for some couples romantic moments with a River sunset.
Louisville has become a very popular convention city with its expanded convention center and 12,500 hotel rooms as well as an exciting array of restaurants and dining places. A separate story on the cuisine and dining places of the City will appear in the next issue of Vittles.
Like everything else in Louisville there are new additions at the Zoo. Called the Islands it features birds and mammals of southeast Asian islands.
The Speed Art Museum, located on the campus of the University of Louisville, has just completed a $20 million renovation and addition and its exhibitions of paintings, tapestries and furnishings are displayed in chronological order by centuries.
The Museum also offers a unique hands on area for young children to test their artistic talents.
This hands on approach for youngsters also is featured at the Louisville Science Center located downtown just a block from the Louisville Slugger Plant and Museum. We should add that you simply can't miss the Louisville Slugger Museum since in front there is a baseball bat that towers 120 feet into the air and weighs 68,000 pounds
The Science Center also offers an I Max theatre where we saw an outstanding film on Alaska. Next to be featured is the acclaimed film on Everest.
Exhibits at the Science Center range from the story of America's space exploration program to highlighting the lives of American inventors who changed the way we live today.
Since the days when the first settlers arrived in Kentucky through the Cumberland Gap Kentucky Stoneware has achieved fame. Thanks to a unique clay which is found in the area the region has always enjoyed an outstanding reputation for quality.
We had the opportunity to find this out for ourselves when Marybeth Carrrico, general manager of Louisville Stoneware Company gave us a first hand tour of a plant which has been in business since 1905.
As part of our tour each of us were given the opportunity to hand paint one piece of stoneware. I am sorry to report that the results would not have made even a group of pre-schoolers envious.
As Writers we were privileged to have Bill Rawlings of the Airport Authority outline the plans for further development of the airport which already services a 200 mile radius with some 15 airlines.
Great care and thought has gone into the revitalization of the Riverfront district. What was once scrap yards and abandoned industrial sites has been transformed into Parks and recreational facilities like small boat Marinas and docks for Cruise ships.
A part of this is the River Walk which extends over six miles for hiking, jogging, biking, and rollerblading. We should point out that the new Riverfront district is in easy walking distance from downtown hotels like the classic Seelbach Hilton, built in 1908 and restored to modern standards while keeping the decor and atmosphere of an earlier grand era intact. We stayed at this hotel and enjoyed every minute of it.
City fathers have made it easy to get around downtown Louisville with a free Toonerville Trolley that runs every day except Sunday till midnight.
As impressive as the new look that now shows everywhere in Louisville are the people. Many we met have lived most of their lives in Kentucky and with roots that extend for several generations. They are intensely proud of their state and its traditional fame of great bourbon and famous thoroughbreds while looking ahead to the bright future now being developed.
Our story on Louisville and Kentucky will continue in future issues looking at its fine cuisine and outstanding restaurants as well as the story of Kentucky Bourbon and how it too is enjoying a revival after some years away from center stage.
Back to Table of Contents..

Last Update:6/1/98
&copy 1998 Joe Hilbers All Rights Reserved.
Graphic Design by Impact Graphics