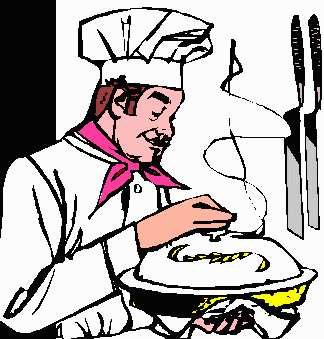 "Los Angeles--Hotel Bonaventure's L.A. Prime Restaurant delivers as billed"
Often the name or title does not deliver as promised or advertised. But sometimes it does and this is certainly true with L.A. Prime, the restaurant situated on the 35th floor of the Westin Bonaventure Hotel in downtown Los Angeles.
Prime describing not only the beef this Steakhouse styled restaurant serves but also the cuisine, ambiance and service. It all comes together at this two year old restaurant which, besides all of the above, offers the diner a wondrous view of the City.
Certainly it all came together for a memorable evening when we dined at the restaurant recently. Seated in one of the elegant elevated booths we studied a wine list of over 250 labels and chose a Maso Poli 1999 Pinot Grigio from Trentino. With the wine came a delicately flavored chopped black olive appetizer and three kinds of freshly baked rolls and breads.
This was munchie time and also a chance to study the menu. Our waiter was Dave who patiently allowed us plenty of time to make our choices which wasn't that easy with so many offered goodies.
My dining partner and I both opened with the Maine lobster bisque. About that time Executive chef Patrick Mullin came by accompanied by his Sous Chef Keith Roberts. We told the chefs that after tasting one of the best lobster bisques within memory we knew we were in a for special e
After our lobster bisque we had to pass on appetizers like mushroom stuffed with Maryland crabmeat or baked oysters Rockefeller. For entrees I selected the 14 oz. prime New York sirloin steak. With steaks one has the choice of five sauces including bearnaise, hollandaise or peppercorn.
My partner chose the Pan Seared Chilean Sea Bass. Sides are a la carte and from selections like onion rings, steamed jumbo asparagus or au gratin potato we decided to split an order of creamed leaf spinach. Both the steak and sea bass were prepared and served to perfection and the spinach perfectly prepared, just slightly au dente.
Portions were such that we both toted out some for another day. We could not let the double tiered dessert cart go by. From which I selected a impressive Tirimasu while my partner decided on the Creme Brulee.
L.A. Prime is a steakhouse and the menu is all American but its the quality of the food and the service that make this an outstanding restaurant. And there are the little touches like oversized coffee cups, tableside service for the entrees and sauces, a special knife that those wondrous steaks and the restaurant G.M., Andre Fournier, who is on hand to greet customers or attend to any special needs.
The Westin Bonaventure Hotel is located at 404 South Figueroa Street in Los Angeles with L.A. Prime on the 35th floor. Valet parking is validated for L.A. Prime guests. The restaurant is open seven days a week for dinner starting at 5 p.m. Reservations at 213 612-4743.
Back to Table of Contents

Last Update:6/10/02
&copy 2002 Joe Hilbers All Rights Reserved.
Graphic Design by Impact Graphics