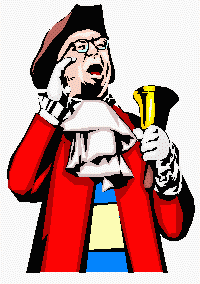 "Bucks County, Pennsylvania offers historical interest and modern living

by The Editor
When England's King Charles l l deeded "a province which covered 3 degrees of latitude between New York and Maryland and five degrees of longitude westward from the Delaware" to William Penn in 1681, he gave him some very scenic and beautiful real estate.
That was our conclusion after our first visit to Bucks County Pennsylvania in the Spring. As was appropriate one of our first stops was to William Penn's home on the banks of the Delaware River. Called Pennsbury Manor, it has been faithfully restored, and is open every day except Mondays to visitors.
Here visitors get some idea of what life was like in the earliest days of Colonial America. We enjoyed an actual cooking demonstration of how meals were prepared over live wood coals at the hearth. At Pennsbury Manor we could se where and how he and his associates lived and administered the Quaker domain.
A second conclusion we had of Bucks County is that it offers the visitor a wide variety of activities to suit almost everyone's tastes and interests. For the visitor from Southern California, where something old was built in the 1920s, history was everywhere on stops to Bristol, one of the original settlements on the Delaware River as well as New Hope, situated on the Delaware Canal, one of the earliest and best ways to transport goods when it opened in 1832.
A highlight for us was a ride on the Canal on a boat drawn by two mules, much the same as it was done 160 years ago. Serene, idyllic are words we will use to describe this trip. In fact we were ready to go all the way to Easton as they did in the early days, but these days the barge returns to New Hope where it starts. The Barge trip operates April 1 to November 15 but call 800 592-2743 for the schedule of departures.
Of note is the fact that a railroad parallels the Canal. Called the New Hope and Ivyland Railroad it is a 9 mile round tip which includes a ride over the "Pauline Trestle" made famous as the one used in the legendary early era movie. This rail excursion is also available during the summer months.
Bucks County offers all kinds of accommodations with many picturesque bed and breakfast establishments. We stayed at Evermay on the Delaware with a view of the River from our bedroom window. Built in the 1700's and now with completely modern amenities, it is listed on the Register of Historical Places.
Just a few miles down the road is the Golden Pheasant Inn and adjacent to that the Sand Castle Winery. The Inn also has lodging upstairs. Our dining experiences here were memorable. The Chef and owner is French born Michel Faure and his gracious wife, Barbara and they have developed an ambience that instantly reminded us of the French Countryside. Our dinner at the Golden Pheasant was French and showed the skill of Chef Faure while Joe Maxian, co-owner of Sand Castle Winery described his wines featured that evening.
A story in the next issue of Vittles describes Pennyslvania's wine industry, some of the wineries and varietals being grown.
New Hope, the site of our barge trip, is an historic one main street town, with just about everything to entice and please the visitor, either with dining, fast foods, antiques shops and specialty stores. It is also the site of The Mansion Inn, a 1865 Manor House. Just a step from town is Odette's, New Hope's fine dining house located in a 200 year old inn on the banks of the Delaware River.
Shopping takes on a special significance in Bucks County. We had lunch at the Cock 'n Bull, the landmark restaurant which centers Peddler's Village, a huge collection of individually owned shops in a classic rural setting.
Peddler's Village also has a Carousel, and yes we did ride it, and also toured the Carousel World museum which has the best collection of Carousel animals in the country dating back to the early beginnings of Carousels in America. We learned that the carving and painting and decoration of carousel animals became a real art form.
Bucks County has an extraordinary number of large estate homes bordering the Delaware Rive, many looking like Country Clubs surrounded by acres of green meadows and woodland. One of them is Pearl Buck's home and estate, now part of a Foundation and open to the public. One room of the house has her many awards and honorarium including both the Nobel and Pulitzer prizes. She was the first woman to receive both awards.
No one should visit Bucks County without visiting Mercer's Castle, now of museum, where one man devoted his life to bringing archaeology specimens back to Bucks County from many lands while designing and creating a unique concrete castle built on several levels. The museum includes the Spruance Library with more than 20,000 books, periodicals and pamphlets, a place where a bibliophile like this writer could be happily trapped for days or weeks.
In Doylestown which is the County Seat there is the James A Michener Art Center located at the site of an old prison. It includes the desk and work trappings of the great American contemporary author as well as contemporary art works from resident artists.
This article can only touch on the many facets of Bucks County. It truly must be experienced and if you are lucky enough to go there allow yourself plenty of time. To get the most from your trip contact the Bucks County Tourist Commission at 215 345-4552. They have maps, brochures and and suggestions to make your trip meaningful and enjoyable.
Back to Table of Contents..
Last Update:9/10/96
&copy 1996 Joe Hilbers All Rights Reserved.
Graphic Design by Impact Graphics