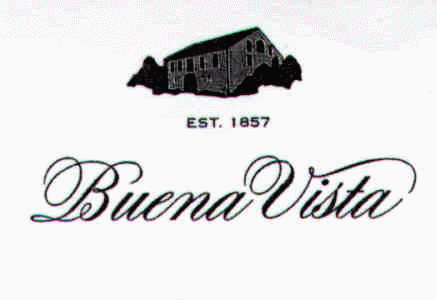 The Early Beginnings of the California Wine Industry can be found in Sonoma County
.. By The Editor's Vineyard
No first time trip to Sonoma County can be complete without visiting Buena Vista Winery. For it is California's first premium winery with a history that dates back 144 years.
Agoston Haraszthy is often called the "father of the California wine industry", a claim that has a good deal of merit. He was the first to introduce some of Europe's best grape varieties into California and in 1857 Buena Vista, which he founded, was the largest vineyard in the State.
The historic Winery Press House is where visitors now gather to taste the current releases of Buena Vista wines. For those interested in history there is a self guided tour explaining the origins of the winery and its most colorful founder, Hungarian born Agoston Haraszthy.
Here also is a gift shop and Deli case where visitors can purchase the makings for an enjoyable picnic in very historic surroundings.
Until two months ago the original winery, now a State Historical Monument, was owned by the Moller-Racke Family, originally from Germany. Since then Allied Domecq has purchased both Buena Vista Winery as well as 718 acres of prime planted vineyards in the Carneros appellation from Racke & Company which represents the largest land and vineyard holdings in the appellation. Our visit occurred shortly before the purchase by Allied Domecq was announced.
Stephen Dale, Buena Vista V.P. for Communications, was our host and guide and started us off with a glass of Buena Vista Blanc de Blanc sparkling wine. With this in hand we strolled through the original cellars that were hand carved out of a mountain with Chinese Coolie laborers in the middle 19th century. One can still see the pick marks on the ceilings.
Then it was a sit down tasting which included Buena Vista's current releases. We thought the 1998 Sauvignon Blanc-Semillon excellent, the classic white wine blend of Bordeaux. Then our wines included a Carneros 1997 Chardonnay, a 1998 Pinot Noir and a 1997 Cabernet Sauvignon. Almost all the grapes from these wines were from the estate vineyards of Moller-Racke.
You can learn more about Buena Vista at www.buenavistawinery.com.
Besides Buena Vista we visited two other wineries on our recent wanderings in Sonoma included Chateau St. Jean and Landmark Vineyards.
Chateau St. Jean Winery early on became a leader in Vineyard Designated wines with such famous names as Robert Young and Belle Terre Chardonnays and Durrel Vineyard for Pinot Noir.
This year the Winery opened its new Visitor Center and Gardens which has kept the theme of chateau architecture and Mediterranean gardens.
For visitors Chateau St. Jean also offers several wine courses with titles like 'Wine 101', 'Come to your Senses', 'Pinot Noir Blending' and 'Dynamics of Food and Wine'.
Our group was treated to an outstanding seminar on "Wine and Food In Balance" by a very knowledgeable Tammy White. Here we tasted three of the winery's Sonoma county vintages--Johannisberg Riesling, Chardonnay and Merlot. Each wine was then tasted with foods including steak, salmon, tomatoes, olives, apple, lemon and salt.
Tammy White then explained how salty and sour tastes tend to make wine taste milder while sweet and savory foods make wine taste stronger and drier.
She pointed out just how important foods must be balanced with the wine to ensure that the vintage will taste as the winemaker intended.
This Writer has been to more wine seminars than he can remember but Tammy White's presentation was a wonderful educational experience that certainly covered much new ground.
There is a nominal fee for these wine education courses at Chateau St. Jean but if you are at all interested in wine we recommend you sign up for one. All information can be found at wwwchateaustjean.com.
If the original Buena Vista Winery site represents the past then Landmark Vineyards certainly shows the present and future of California wine making. This 20 acre estate is the home of a winery dedicated to quality over quantity.
Our host when we visited Landmark was Robert Cooley, V. P. for sales and marketing. He and Eugene Shapiro, Wine Club Manager, gave us a tour of the winery that produces only two varietals--chardonnay and pinot noir. Winemakers are Eric Stern and Even Bakke and their vintages have received rave notices both in the U.S. and abroad.
Owners of Landmark are Michael and Mary Deere Colhoun who have created a Mission style decor and ambiance for the Hospitality Center that is open to visitors.
After touring the winery we enjoyed a classic Sonoma style luncheon where we were served Landmark's 1999 Overlook Chardonnay, a blend of some 20 vineyards and three appellations-Sonoma, Monterey and Santa Barbara. It is a vintage that is rightfully highly acclaimed.
Also Landmark 1998 Kastania Pinot Noir. This was one of the best vintages of this temperamental varietal that we have tasted in some time. The Kastania Vineyard is located near Petaluma in the Sonoma Coast appellation. It is a superior vintage but unfortunately is in very limited production.
If you are serious about touring Sonoma wineries don't try to do it all in one trip. Our advice is to select a few wineries, planning on spending enough time at each to savor the tastings and just as important the timeless beauty of the area.
Of note is that it is possible to taste many wines and visit some wineries almost within the city limits of Sonoma. Buena Vista has a tasting room on the Plaza as does Sebastiani whose vineyards practically surround Sonoma. Also close by is Gundlach-Bundschu and Ravenswood Winery.
Wine touring is an American invention and one would be hard put to find a better place to enjoy what has become a national pastime than Sonoma and the Valley of the Moon.
Back to Table of Contents..

Last Update:9/10/01
&copy 2001 Joe Hilbers All Rights Reserved.
Graphic Design by Impact Graphics