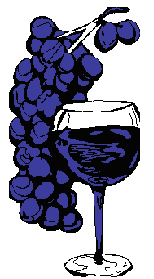 "Weschester--The Buggy Whip--a restaurant pleasing people for 50 years"
By The Editor
Occasionally a restaurant, thanks to its longevity, becomes a legend in its own time and an integral part of the community it serves. Such a restaurant in The Buggy Whip located at 7420 La Tijera Blvd., in Westchester.
For this is a restaurant, now celebrating a 50th anniversary, that has defied all culinary trends and fads in Southern California, and remained basically the same, both in decor and its steak and seafood menu, through five decades.
This writer first visited the restaurant when he was a young, newly arrived newsman in the exciting Southern California marketplace, and that is over 40 years ago. Give Owner and Executive Chef Paul Darricarrere credit for keeping the Buggy Whip a restaurant that has remained with its classic Continental American cuisine. People keep coming to this restaurant for its plush, timeless English Inn decor as well as specialties that have given it fame through the years. Items like Florida Stone Crabs or famous Green Goddesss salad dressing as well as its standby menu items like Prime Rib, carefully aged Steaks, Pork Chops and giant lobster tails.
Its paneled dining rooms still offer linen service, fresh flowers on every table and an attentive staff, many with decades of service at the restaurant.
Our recent dining experience brought back memories of many prior visits in years gone by and we had the opportunity to briefly chat with Chef Paul who still maintains his enthusiasm by adding new interesting items to the menu. The newest a Cuban styled pork dish.
Our threesome opened with two Buggy Whip favorites, the New England clam chowder and the mixed green salad with Green Goddess dressing on the side. Other Chef Paul favorites followed: a braised lamb shank cooked with vegetables and wine; fresh sand dabs sauteed meuniere and a platter of sauteed bay scallops. And for good measure Chef Paul gave the writer his recipe for preparing the lamb shanks. The Buggy Whip has always been famous for its extra generous portions designed for big appetites.
At lunch there is at least one and sometimes two daily specials such as German Sauerbraten or beef stroganoff as well a complete list of deli sandwiches. This is a restaurant where you can still find a Reuben or Meat Loaf sandwich as well as a Cobb or Chinese Chicken salad.
And considering the quality, service and atmosphere prices are very moderate.
The Buggy Whip is located at 7420 La Tijera Blvd., just off 405 Freeway in Westchester. Open for luncheon and dinner seven days a week with ample off street parking. For information or reservations call 310 645-7131.
Back to Table of Contents..
Last Update:6/10/02
&copy 2002 Joe Hilbers All Rights Reserved.
Graphic Design by Impact Graphics