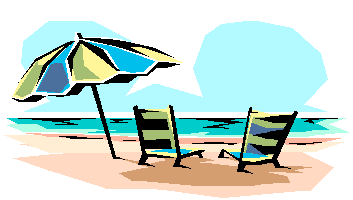 New resorts in Baja California
Los Cabos offers sheer luxury to the visitor
by Dorothy Hundley
My first trip in 1998 was to Los Cabos. I feel travel is one of life's most pleasurable indulgences, and a combination of sun, white sand and thebeautiful turquoise Sea of Cortez had a magnetic attraction for me.
I flew Mexicana Airlines from LAX to Los Cabos - incredibly only 2 hours away.We left with rain coats, one light coat and one heavier coat because it was so cold in Los Angeles. I never wore any of my coats in Los Cabos. They just hung in my walk-in closet for four days.
I stayed at Casa del Mar, a beautiful hotel completely different from hotels in Los Angeles or Las Vegas. I stayed in Suite 101 with a beautiful living room with an adjacent king-sized bedroom, marble-tiled bathroom with huge shower (enough room for six, if you are so inclined), and an enclosed toilet.
They had a dressing room beside the walk-in closet, one TV in the bedroom, one TV in the living room, and a beautifully tiled, fully stocked kitchen. To top it all off, the hotel delivered a magnificent flower arrangement every day.
I took a deep breath and walked by the beautiful sea, then sipped a margarita by the pool. My friends and I had dinner at Casa del Mar with the manager, Alfredo Rosas. First, we had drinks in the bar which, like the dining room, overlooks the sea. In fact, everywhere you look you see the beautiful white beach and Sea of Cortez. There was a jazz trio in the bar and they were really swinging.
Now to the dinner: I had Huilacoche Crepes - delicious, feathery-light crepes stuffed with tender huilacoche (a local vegetable), served with a savory sauce of poblano peppers, cream and cheese. We shared a Squid Romano - a savory squid marinated in lime juice before frying, served with a special yogurt dressing. They have four salads. I had the Shrimp Caesar Salad made from the famous Tijuana recipe, which is even better at Casa del Mar.
My friends had the Casa del Mar Salad, vine ripened tomatoes, mild mossarella cheese, and fresh basil, bathed in a vinaigrette of olive oil, garlic and oregano, served with home-made bread (which was totally outstanding). There was also the California Salad and the Roast Beef Salad, filled with wonderful slices of roast beef.
There are five different soup choices: I chose the Xochit broth, a delectable rich blend of avacado, cilentro, serrano chilis (they are really spicy hot so watch out) and white chicken meat in a tasty broth. There are numerous pastas but I went straight to the entrees. I chose the Filet Mignon - a filet medallion with bacon ring and fresh mushroom sauce. My friend chose Sea Bass in Cilantro Sauce - a fabulous filet perfectly grilled and delicately coated with a cilantro (Mexican herb) sauce.
There are also lots of poultry dishes but I went on to have a Chocolate Mousse for dessert. One of the best chocolate mousses I've ever had. They also have aprix fixe dinners which change each evening.
I had lunch one day at Las Ventanas al Pariso. It was next door to Casa del Mar. Sitting by one of the many pools, I had another version of the Sea Bass. I have never had so much Sea Bass and each one I tasted got even better. Casa del Mar has a new golf course. I don't play golf but many of my friends do and they said it was fabulous.
My friend Ronnie and I went to the Avanti Spa at Casa del Mar where we had a "Moon and Stars Relaxing Massage" overlooking the beautiful white-sanded beach. You can also have an "Aroma Therapy Massage" which is a full-body massage with a blend of theraputic and aromatic essences extracted from flowers, herbs, woods and spices. Let's face it; what would life be without a massage at the beautiful beaches of Los Cabos? For resort rates and reservations, in the U.S.A dial toll-free 1-800-221-8808.
We had a rental car and I would suggest one while there. It will give you the best opportunity to see everything at your own pace.
There is surely no question - This is paradise found!
Back to Table of Contents..
Last Update:4/10/98
&copy 1998 Joe Hilbers All Rights Reserved.
Graphic Design by Impact Graphics