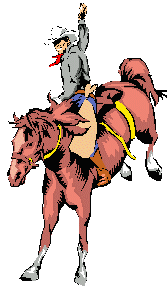 Calgary has many surprises for the visitor
By Dorothy Hundley
I am now an a honorary Calgarian. I flew from Spokane on Air Canada to Calgary, Gateway to the Northern Rockies. My friends and I were met by John Gilcrest, curator of Glenbow Museum, located in the heart of the City.
It is Western Canada's largest museum focusing on the original inhabitants and then the settlement of the West, tracing the lives of the first Nation people, development of the railroad, ranching, farming and growing up in Western Canada. A large art gallery highlights historical and contemporary art from Glenbow's own collection as well as the national and international collections.
There are permanent exhibits on the indigenous Canadians, their warriors, personal adornment, and the feathered warbonnets which are truly spectacular. There is also a exhibit on Mineralogy which has played such an important role in Canada. A museum gift shop offers unusual gifts and mementos, plus a wide variety of Canadian books. It is a "must see" for anyone visiting Calgary. Phone 403-777-5506.
Calgary Tower is spectacular with 360 degree viewing. There are 762 steps to the top but of course I took the high speed elevator that gets you there in 62 seconds. We had a champagne breakfast served in the revolving Panorama dining room. Motion is barely perceptible but in one hour you can see an entire sweep of the city, mountains and surrounding countryside.
My friends and I were presented with a white cowboy hat and inducted into the "heart-warming, hand-shaking, tongue-loosening, back-slapping" neighborhood of loving, western spirit.
Next stop John Gilchrist took us to the Building Block in downtown Calgary. What was once an empty warehouse now includes a bakery, bookstore, wine shop and art gallery as well as a wonderful restaurant named Celadon Cafe where we had a memorable dinner.
I loved the Calgary zoo, Botanical Garden and Prehistoric Park. The zoo houses 1200 animals in natural habitat enclosures. Prehistoric Park has 19 life-sized dinosaur models with thousands of plant species in the Botanical Garden providing a natural backdrop. We had a "feast with the beasts" where we saw the Bengal tigers being fed lunch.
Calgary hosts the greatest wild west show on earth-The calgary Stampede-for 10 days each July devoted to showing visitors Western hospitality, rodeo skills, and a stompin' good time.
Less than 100 years ago, Calgary was an unclaimed prairie frontier, home to fur traders, whiskey traders, and Indians. Today the city is headquarters for most Canadian oil companies and a cosmopolitan center. There is much to do and see in Calgary. For a brochure or visitor information call 403-422-8769.
Back to Table of Contents..
Last Update:10/15/97
&copy 1997 Joe Hilbers All Rights Reserved.
Graphic Design by Impact Graphics