---
Calistoga gives unique viewpoint to Napa Valley
On a visit to the Napa Valley if you wish to start chronologically, then go to Calistoga. And if your first stop in Calistoga is the Sharpsteen Museum, and we suggest it should be, then you will see why.
For the early beginnings of tourism to the Napa Valley started here in 1859 when Samuel Brannan, reputed to be California's first millionaire, decided to capitalize on the region's natural hot springs by making Calistoga the "Saratoga of the West".
And Ben Sharpsteen who founded this museum is a story in himself. One of Walt Disney's original animators and producers, Sharpsteen and his wife, Bernice, retired to Calistoga in 1959 since her family were pioneers in the area.
Winner of Academy Awards for his productions (one of his Oscars in on display at the Museum) Ben and Bernice Sharpsteen created a place that would tell of the rich history of the area and its early settlers.
The fame of Calistoga as a resort for spas, mud baths and mineral waters continues right to the present. But there is much more. It is a one Main Street town that has retained its Western look and decor right to the present . Today it is a place of excellent restaurants, gift shops, friendly folks, surrounded by wineries and a great starting place for touring the whole Valley.
Two of the Valley's main roads meet in Calistoga, Highway 128 which follows the old rail line through Yountville, Oakville, St. Helena; and the famed Silverado Trail which takes you past some of the most famous vineyards in the United States.
From Calistoga Highway 29 continues on a most scenic route over the mountains into Lake County and Clear Lake. In its early years Calistoga was billed as the "Gateway to Clear Lake". In the late 1800s Clear Lake was also a popular tourist mecca with paddle wheeled ships that toured the Lake stopping at wineries en route so passengers could taste the vintages.
As with so many other things wine touring is nothing new. In those years the Railroad went right to Calistoga bringing tourists for the resorts there or to Lake County beyond. The last passenger train arrived in Calistoga in 1929, but if you are interested in railroading you will enjoy the section of the Sharpsteen Museum that includes historical photos as well as a working minature railroad that always delights the children.
If you take Highway 29 past Calistoga and its junction with the Silverado Trail, as you start to climb over the mountains toward Lake County you will reach a pullout on your right. Please stop for here you are rewarded with a wonderful view of the vineyards, the Town and the Valley. We did just that on a Fall day with the sun sparkling on wet vineyard leaves turning to colors with fawn and red hues. Only a few ragged clouds from a storm that had now passed on still clung to the peaks above.
Some famous people of history have called Calistoga home. We have already mentioned Samuel Brannan who came to California via Cape Horn with over 200 Mormon followers that were among the first to settle Yerba Buena soon to be called San Francisco. Both rescuers and survivors of the famous Donner Party entrapment in Sierra winter snows were residents of Calistoga.
Also Robert Louis Stevenson who lived for a time in the Napa Valley and wrote one of his famous stories about the area and its mines then an important facet of Calistoga life.
Today there is the Robert Louis Stevenson State Park which includes neighboring Mount St. Helena. The views from the top can be stunning on a clear day. Here you have a choice, you can take one of the excellent hiking trails or you can ride to the top in comfort in a mini-van provided by Napa Valley Tours & Trail Hikes.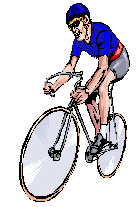 These Tours include a narration by the driver that takes in much of the history and scenic wonders of the region plus a stop at the Silverado Mine. For bikers the Tours includes transport to the top of the Mountain, then an all downhill run back to Calistoga.
The Tours also have the option of picnic lunches or suppers. For information call 707 965-2000 or 1 800 964-4142.
One of the attractions no one visiting Calistoga will want to miss is Napa Valley's very own 'Old Faithful' Geyser . For all of recorded history here is a Geyser that every 40 minutes sends a stream of heated water some 60 feet into the air.
One of the joys of Calistoga is being able to walk where ever you want to go. We stated earlier that it was a one Main Street town and that street is called Lincoln Avenue. Here you will find just about anything the tourist is looking for, lodging to meet every pocketbook, a large variety of restaurants and cuisines, gift and wine shops, banks, grocery stores and some famous Spas as well.
A part of the Sharpsteen Museum is the Sam Brannan Cottage, one of three of the original resort buildings remaining from the 1860s resort. With furnishings of that period each room-- parlor, dining room, bedroom and kitchen take one back to an almost forgotten time.
The Sharpsteen Museum is at 1311 Washington Street, just around the corner from Lincoln Avenue and is open from 10 a.m. to 4 p.m. during the summer and 12 noon till 4 p.m. during the winter months. For more information call 707 942-5911. Admission is free but a donation is suggested. The Museum is staffed strictly by volunteers.
Adjacent to the Museum is the Community Center and a lovely patio with benches and tables for some moments of reflection between shopping and dining. And alongside the Napa River flows serenely past.
During the summer and fall there are some special events that bring large numbers of visitors to Calistoga. One is the Napa County Fair and the Fourth of July Parade which is a part of it. Also the Napa Valley Classic Horse Jumping Show takes place every year as well as the annual Calistoga Beer & Sausage Fest each October.
In the next issue of Vittles we will cover the wide variety of lodgings and dining available as well as some wineries that a visitor would surely want to see.
---

Back to Table of Contents..
Last Update:12/1/97
&copy 1997 Joe Hilbers All Rights Reserved.
Graphic Design by Impact Graphics