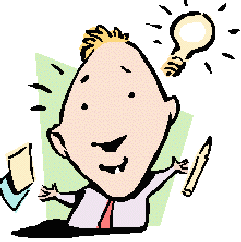 "Boca Raton's Museum of Cartoon Art will keep you smiling"

by Joe Hilbers
The City of Boca Raton has kept the Spanish Mediterranean decor alive remarkably well. With wide streets, restrictions on the size of commercial signs, and architecture it is a fine place for just walking or sight-seeing.
It also offers some outstanding attractions of its own. Whether you are eight or eighty its impossible to leave the International Museum of Cartoon Art without a smile on your face.
Exhibits of all your old comic strip friends are here. Some only remembered now by people with grey hair. Pogo, Alley Oop, Joe Palooka, Gordo, Smokey Stover, Sad Sack and Red Ryder are all here. Also the newer generation, Cathy, Calvin & Hobbs and lots of wonderful Charles Schultz' 'Peanuts'.
Children and adults alike delight in watching the Red Baron go by on an elevated track overhead. Or listening to Schroeder at the piano playing Beethovin. And a look inside Snoopy's Doghouse--peak in and you see the self portrait of Van Gogh.
The Museum also offers editorial cartoons from the present and dating back to early in the last century. Mort Walker, creator of Beetle Baily and Hi and Lois was one of the founders of the Museum which has been in Boca Raton since 1996. Through February 2001 the Museum will show "The Legacy of Mort Walker--50 Years of Beetle Bailey".
During our visit the Museum was featuring a special exhibition of movie animation and its art. Early work by Walt Disney and a host of other movie cartoon characters.
The Museum is located at 201 Plaza Real in Mizner Park which also offers shopping opportunities in a unique park like setting.
Single panel amusing cartoons are also featured, some from European cartoonists never seen in this country. Proving that humor and laughter are universal. A special room is devoted to Hearst Newspaper cartoonists both from the past and present.
Here is a museum where to laugh out loud is permitted and indeed it would be difficult not to voice at least a loud chuckle at some of the cartoons. After all they are labeled comics.
Plan on spending a couple of highly enjoyable hours here. The Museum has a contemporary open decor, a gift shop and prices for admission most reasonable.
Movie Magic
A visit to the Fort Lauderdale, Boca Raton area should include a visit to Muvico Palace 20 'America's most luxurious movie palace'.
"Going to a picture show" takes on a whole new meaning here. It takes seeing a movie to heights undreamed of only a few years ago.
Here is a place with child care, a full service restaurant and cocktail lounge, 20 theaters with about 750 screenings per week, 1500 parking spaces and curbside valet parking all in the architectural style that Addison Mizner planned for the area almost 75 years ago.
Located on the second floor is the "Premier Theaters, Bistro & Bar" with its own entrance and offering a private club atmosphere, a 230 seat full service restaurant and lounge, plus six theaters with balcony level seating and some special oversized "love seats for two". Here is one place where adult couples can snuggle together at the movies and enjoy a cocktail or wine as well.
Commenting on the Premier Center one person summed it up very well: "Its like flying once on First Class, you never want to go coach again." Or since it is restricted to people 21 years or older "not a teenager to be seen". Here couples can leave the kiddies in their own Child Care Center and then relax over dinner and a movie.
The Muvico Theaters has a Mediterranean style decor both inside and out fitting in nicely with the Spanish style architecture Addison Mrezner decreed for the area almost 75 years ago.
All the seats in all the theaters are beautifully designed with extra wide seats and space between rows big enough so no one gets battered knees or stepped on toes. And the frustration of having a NBA basketball player seated directly in front of you is gone forever with stadium designed placement.
We had lunch one day at Premier's Bistro and were impressed with the Chef's offerings. Our appetizers included Thai flavored shrimp, crab cakes, buffalo wings and Vietnamese spring rolls.
Entrees at our table include a huge artichoke and chicken breast pizza, Cobbs salad, a hearty clam chowder and nicely presented lemon pepper chicken. We ordered the pizza and were impressed with the wonderful flaky crust, as good as we have ever experienced.
Unfortunately time was too short for us to take in one of the movies. Somehow travel writers on assignment seem to be a busy and hurried lot. Back to Table of Contents..

Last Update:<1/1/01
&copy 2001 Joe Hilbers All Rights Reserved.
Graphic Design by Impact Graphics