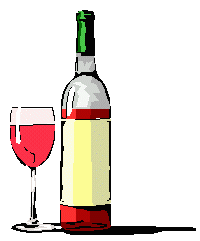 "Tijuana--L A Cetto shows Baja wines in tasting room"

By The Editor's Vineyard
.
One of our Tijuana adventures was a visit to L A Cetto which has a Tasting Room as well as a wine warehouse and bottling facility in the City.
L A Cetto was established some sixty years ago in the Valle De Guadalupe which has become Baja's wine country ever since. It is now one of Mexico's leading wineries with distribution in countries on every continent.
Our tasting of Cetto wines proved to be a lengthy affair with choices to be made of the 12 varietals made by the winery which is now managed by third generation Luis Alberto Cetto.
Don Luis Seleccion Reservada vintages are named for the founder and represent the premium label of Cetto. We tasted several of the Don Luis Wines including the 2004 Terra which is a Bordeaux blend and a wine we rated very highly. Also getting high marks from us was the Don Luis 2000 Viognier and the Nebbiolo.
We enjoyed the Cetto Sparkling wine and sampled Cetto extra virgin olive oil, also produced at Valle De Guadalupe.
Another label, Castillo del Rhita produced an excellent dry styled Riesling as well as a 2005 Chenin Blanc which was classic to this varietal.
After the tasting we toured the bottling line as well as an extensive underground cellar used for barrel and bottle aging.
Valle de Guadalupe is inland, situated at a midpoint east of Tijuana and Ensenada. Here Cetto has extensive vineyards, winery and another tasting room and gift shop and a picturesque picnic park. We have visited Valle De Guadalupe several times, most recently last year. A Vittles story about that trip appears on the web at www.vittlesvoyages.com.
Don Luis pioneered the Valle de Guadalupe for vineyards and now there are almost 20 wineries in the area.
The Tijuana production plant and Tasting Room now receives visitors Monday to Friday from 10 a.m. to 6:30 p.m. and on Saturday from 10 a.m. to 5 p.m. It is located at Av. Canon Johnson No. 2108, Col. Hidalgo, Zona Centro, Tijuana. Telephone 664 685-3031 on the web at www.lacetto.com.
Italian style
For us one of the joys of wine is the vast variety of varietals and winemaking styles in the marketplace. Trying new varietals in always fun and especially so if this can be done with only a slight investment. Here in California varietals from almost everywhere do well. This is especiallly true with vines that were introduced from Italy. Sangiovese is one of the principal wines of Piedmont and is now produced by many California vintners as well. We tasted the 2005 Crane Lake Sangiovese and liked both the wine and the price. In California Sangiovese seems to produce a softer wine, full of flavors and smooth on the palate.
Crane Lake winemaker Larry Rocha also came through with a pleasant 2007 Pinot Grigio, another Italian immigrant becoming popular with the consumer. Not much to complain about here. The wine offers complex aromas of fruit and an appealing touch of crispness. At $5 both wines offer entry to new wines at a most reasonable price.
Back to Table of Contents..
Last Update:3/15/08
&copy 2008 Joe Hilbers All Rights Reserved.
Graphic Design by Impact Graphics