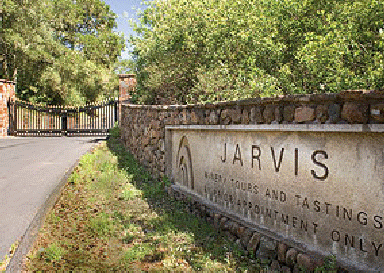 "The skill of the Winemaker commences in the vineyard"

by The Editor's Vineyard
Any winemaker will tell you that good wines start in the vineyard. Decades ago a winemaker told this Writer, "simply put you cannot make good wines from bad grapes." Just one fact demonstrates how complicated growing wine grapes can be. In the 1980s a study was conducted that determined there are fourteen clones of the cabernet sauvignon varietal in California.. Vineyard tests proved that each clone had its own distinct characteristics in cluster shape, berry size, crop level and yield per acre. There are dramatic differences in each clone especially in yield per acre which can vary from 3.28 tons at the lowest to 6.90 at the highest.
These 1980s tests were conducted by a team that included legendary winemaker Andre Tchelistcheff and his son, Dimitri. In many taste tests it was determined that the clone that produced the best cabernet sauvignon wines was from a French clone identified as INRA 5197. While this clone produced the best tasting wine it also was the one with the smallest yield per acre.
Dimitri Tchelistcheff is winemaker at Jarvis Winery and with Owner William Jarvis made the decision to use this clone of cabernet sauvignon in their vineyards and the result is the award winning wines of this varietal that Jarvis now produces.
We recently opened a bottle of Jarvis 2003 Cabernet Sauvignon, made from this INRA clone, and marveled at the complexity of the wine and its remarkable aging properties. We served it with barbecued porterhouse steaks which proved a perfect match.
Then we learned of a new California clone for Pinot Grigio and another interesting story. Tom Valdero, an employee of Bronco Wine Company, came across a unique difference in pinot grigio plantings in Kern County and then tested what turned out to be a new clone of that varietal. A patent has been granted to Valdero and the new clone named "Tehachapi Clone Pinot Grigio".
Also proving that there is always something new to be found when writing about wine we learned that genetic changes in grape varietals occur naturally, over time, due to cosmic radiation thus producing new clones.
We liked Tom Valdero's discovery in a bottle of 2009 Forest Glen Tehachapi Clone Pinot Grigio Curiosity aroused we tasted it with another bottling of Pinot Grigio and did notice some unique differences. We liked the delicate fruit aromas and fresh flavors produced in the Forest Glen bottling.
Back to Table of Contents..
Last Update:6/1/10
&copy 2010 Joe Hilbers All Rights Reserved.
Graphic Design by Impact Graphics