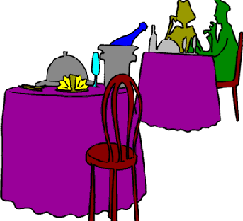 ---
"Temecula--South Coast Winery Resort & Spa brings a new elegance and luxury to wine touring' By Joe Hilbers
A visit to South Coast Winery Resort takes wine touring to a new level of elegance. Located in the heart of Temecula's wine country and surrounded by vineyards this Resort offers luxury accommodations, an award winning restaurant and the opportunity to enjoy the wines made on the premises.
Located on 38 acres that command vistas in every direction the Resort has 76 rooms, all situated in the midst of the vineyards. Early next year a Spa will be added to the Resort, it was nearing completion at this writing.
This Writer had a tour of the resort with Mark Zovic, general manager. This required a golf cart since the resort is spacious with each four villas located in its own building. Luxurious is the only word that can describe the ambiance and furnishings of each room and its private patio overlooking the vineyards and surrounding countryside.
Next stop was The Vineyard Rose for luncheon with Proprietor Jim Carter and Winemaker Jon McPherson. Like everything else at the Resort the restaurant is big, with seating for over 100 inside and outside patio seating for 100 plus. We also met with Executive Chef Dan Saito who heads the culinary team.
Chef Saito came to South Coast Resort with impressive credentials. He took his training at La Serre Culinary Academy in Paris. He came to South Coast from Hawaii where he was executive chef at Manele Bay Hotel Resort.
At Vineyard Rose he shows a menu that offers contemporary cuisine with hints and influences of the Pacific Rim. We ordered the fried Calamari and Shrimp, which is listed as a starter on the menu along with items like baby back pork ribs, crab cake, sliced Ahi tuna or Confit duck spring rolls. We also had the opportunity to taste the coconut shrimp and Chinese styled pork.
The Calamari was listed as a 'starter' but it arrived on big platter and we could not, regretfully, clean our plate. Evening entrees include steaks, pork chops, chicken and seafood, most showing a hint of Asia like the pan seared halibut with tropical fruit salsa and coconut Jasmine rice or the New York steak that can be ordered with Teriyaki sauce and Asian style stir fried vegetables.
As restaurant for the resort it serves full menus for breakfast, lunch and dinner seven days a week. On weekends it is also gathering place for many locals since the word is out on the culinary skills of Chef Saito.
After lunch we adjourned to the handsomely furnished Tasting Room to taste and discuss the handiwork of Winemaker Jon McPherson. He has been making wine in Temecula Valley since 1985 and joined Jim Carter at South Coast in 2003.
The pride of both Jim Carter and Jon McPherson is the Wild Horse Peak vineyards located at the base of Mount Palomar. This vineyard has achieved fame for its red wines: cabernet sauvignon, merlot and syrah.
Under the South Coast label one finds Viognier, chardonnay, zinfandel and muscat canelli. For this Writer Jon pulled a bottle of a meritage that will not be released for another several months. From Wild Horse vineyard' cabernet sauvignon and merlot the vintage promises an outstanding future. South Coast Winery Resort & Spa is located at 34843 Rancho California Road in Temecula. Call 951 587-9463 or on the web at www.WineResort.com.
Next issue Vittles will explore Temecula's newest wineries and tasting rooms and what will become another wine road.
---

Back to Table of Contents..
Last Update:9\12/19/05
&copy 2005 Joe Hilbers All Rights Reserved.
Graphic Design by Impact Graphics