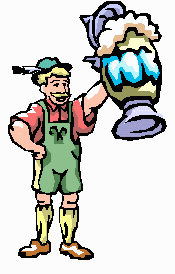 The old and the new blend together in Columbus, Ohio
By The Editor

Every City has its own story and personality and we learned a little about both on our very first visit to Columbus, Ohio. Our stay in Columbus which is the State Capitol was all too short but thanks to Beth Irvin and Stephanie Miller of the Greater Columbus Convention & Visitors Bureau we did gather quite a bit of information and experience the atmosphere of the City.
is home to Ohio State University which dominates the whole north end of the City with its 55,000 full time students. In Southern California we know the Ohio State Buckeyes for its colorful and very successful football teams that have been to the Roe Bowl so many times. But it takes its place as one of the best and largest Universities in the country.
Thoroughly modern Columbus is the hub for a series of Interstate Highways, has an excellent modern airport, and a new convention center with a million square feet surrounded by new hotels and more on the drawing board. Besides being home to Ohio state government it has a solid base of business and industry. It is also where the first Wendy's restaurant was founded.
Of special interest is the area between downtown Columbus and the Ohio State Campus. Called Short North, a name that somehow fascinated us, it is an older section of the city that is expericencing a renaissance with new restaurants and shops.
Besides touring the campus of the University a visitor must spend some time in the German Village. Here in the early days of the last century many German immigrants made their homes establishing a community with streets with German names, German language newspapers and a place where they kept their old world culture very much alive.
To this day the largest, grandest homes in the Village are those of the burgermeisters. Brewing was very big here and there are also rows of houses built for brewery workers and their families.
Some of the German names of streets were changed in the politically charged atmosphere of World War l but many remain and the lovely Park that centers the area is still Schillers Park which today offers summer concerts and a Shakespearean Festival.
In recent years to protect this unique section of the City the German Village Society was formed. Now exteriors of the houses and businesses will retain the look of an historic past as are the streets, many still paved with brick. You can get all the information you will need for a visit or the many special events held each year by calling the German Village Society at 614 221-8888.
Besides being an area of upscale housing the Village is home to some outstanding restaurants, coffee houses, art galleys and a book store called The book Loft that offers some 500,000 titles in 32 rooms of books. Just a short distance away is the Wm. Graystone Winery & Restaurant in the Brewery district.
We dined at Schmidt's which has been serving German food in the Village since 1886. Part of the restaurant was once a livery stable which is now in the National Register of Historic Places. J Fred Schmidt early on became famous for his sausages and that has not changed. We tried the Bratwurst, famous since the restaurant opened, served with classic German fare--hot kraut with potato salad and applesauce.
Located at 240 E. Kossuth Street (we thought it should be Strasser) the restaurant is always busy. Restaurants with that kind of longevity are more than just a little rare in Southern California where eating places come and go with great rapidity. Another restaurant we would have liked to try was The Clarmont, also located in the German Village. It has been open a mere 40 years.
Ohio is the buckeye State and of course Ohio State University teams are called the Buckeyes and we learned that if you go to a game fans by the thousands wear buckeyes in every conceivable manner.
Downtown Columbus has a Mall with some 120 stores and very good public transportation. The German Village, which almost seems like a city within a city, has a full schedule of events but the one we would like to attend is the Oktoberfest. That's our kind of party.
For information or planning on a visit to Columbus call the Visitors Bureau at 800 354-2657. On line at http://www.columbuscvb.org.
Back to Table of Contents..
Last Update:10/15/97
&copy 1997 Joe Hilbers All Rights Reserved.
Graphic Design by Impact Graphics