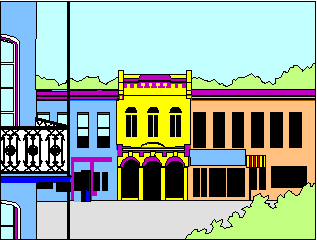 "New Orleans--For the good life attend the Wine and Food Festival"

by Dorothy Hundley
Imagine--Crawfish pie, jambalaya and spicy gumbo plus some outstanding wines--breakfast at Brennan's of five courses; lunch at the Grill Room at Windsor Court Hotel and dinner at K-Paul's Louisiana Kitchen. That was just one day in New Orleans.
I stayed at Windsor Court Hotel, which Conde Nast calls the top domestic hotel in the U.S., on the thirteenth floor with a view of the City. The Hotel is one block from the new convention center in the historic French Quarter, near Aquarium of the Americas and world class shopping.
One day I had Tea at Le Salon. Afternoon tea has become one of the fastest growing trends in America and at Windsor Court it consists of three courses beginning with small finger sandwiches, then scones with jams and finally a sweet tray of pastries.
I sat in an overstuffed chair listening to classical music provided by a string trio surrounded by four centuries of antiques. The Hotel's collection of original art is valued at eight million dollars and there is a complimentary art tour each Saturday.
Paul Prudhomme was the first chef to introduce Cajun and jambalaya to Los Angeles. In New Orleans his K-Paul's Louisiana Kitchen offers signature dishes like the blackened twin beef tenders I ordered with Debris sauce. My dining companion had Eggplant Pirouque--eggplant that is scooped out and fried with julienne beef and shrimp in a sauce of sweet peppers, jalapenos, and veal glase.
Not to be missed is the Cajun martini. I love martinis but this was wonderful and different from any martini I have ever had. K-Paul's is at 416 Chartres Street, telephone 504 524-7394.
Broussard's is a classic Creole restaurant with spirited new twists, laden with 19th century plush dining rooms where tuxedo-clad waiters served me a pecan-stuffed salmon in a zesty Beurre Blanc sauce. In between courses I had a trio of soups demitasse, veal, snapper and shrimp. The entree was grilled baby chicken with mushrooms and bacon, and dessert was chocolate ice cream with meringue in praline sauce. On a balmy night we dined by candle light on the flowery courtyard. Broussard's is located at 819 Conti Street, telephone 504 581-3866.
I love aquariums. Everywhere I travel, I check out the aquariums, Monterey is fabulous, so is Monte Carlo and now New Orleans has a beautiful new aquarium in the French Quarter as well as an IMAX theatre.
I was in New Orleans to attend the Wine and Food Experience at the new convention center. There were 100 chefs offering food tastings and 300 wines. Now in its sixth year, it has become one of the nation's top wine and food festivals and is held in June each year. Call 504 529- WINE for details.
Things to do and see--Anne Rice's French Quarter Haunts, a two and one half hour stroll; Jackson Square with its street musicians, artists and Andrew Jackson: and of course Mardi Gras each February.
This is the City that was the birthplace of Jazz and created Oysters Rockerfeller, Pompans en Papillotte and a sandwich called Po-boy. New Orleans has much to offer. I loved the city and the city loved me right back.
Back to Table of Contents..
Last Update:12/1/97
&copy 1997 Joe Hilbers All Rights Reserved.
Graphic Design by Impact Graphics