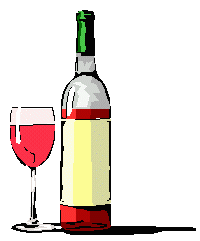 "Tenecula--Grape Day offered promising outlook for Southern California wineries and growers"

By The Editor's Vineyard
.
The recent Grape Day Conference held in Temecula proved to be an upbeat appraisal of its future grape growing and wine producing potential and growth. The event, sponsored by the Temecula Valley Winegrowers Association, featured a lineup of distinguished specialists both in vineyard management and production and wine marketing.
California's half million acres of vineyards produced its biggest crush ever in 2005. This was the report of Jeff Bitters of Allied grape Growers Association when he the addressed Southern California vintners and growers.
Bitters added that this record crush occurred even though the number of acres planted in grapes in California has not increased in this new century. He attributed the record crush to the increased yield of more recently planted vineyards as they are reaching maturity. This placed vineyards in the four Southern California counties, Riverside, Orange, San Diego and Imperial counties, right there with the rest of the state. The four counties produced 4,300 tons of wine grapes in 2005, up from 2,600 tons just a year earlier.
The record harvest in Southern California was good news to Temecula vintners who are seeing a huge growth in demand thanks to a booming tourist industry and new wineries. Of interest to growers was the fact that prices per ton for wine grapes also increased last year. In the Southern counties the average was $964 a ton up from $824 a year earlier. This compared with a state average of $582 a ton up from $571 the year before.
Wine from India
Wine has been known in India for 2,000 years we learned after a little research. But only recently did we have the opportunity to taste a vintage from that country. Chateau Indage is produced in the Sahyadri Valley in Western Maharashtra, a region which produced wines for Kings and Emperors for centuries. Much of the newer root stock has come from the USA. We tasted Soma Reserve which is a white wine. My guests and I thought it quite drinkable but not remarkable. However they were impressed with how far I will travel for a bottle of wine.
The Thieves Again
We do like the packaging of The Three Thieves and this applies both to the classic one liter jug as well as the handy four packs in Tetra-Pac cartons. Winemaker Joel Gott has taken an interesting departure from many chardonnays in his one liter jug with a 2005 wine untouched by oak. Stainless steel was used throughout and the result is pure varietal flavors loaded with fruit in both aroma and palate. Joel also blended some chenin blanc and slight amounts of muscat and gewurztraminer for both smoothness and spice. The one liter jug goes for $9.99.
Under the Bandit lable and in four packs The Three Thieves have released a cabernet sauvignon and a pinot grigio. These 250 ml packs are just right for summer outings, picnics and backpackers who enjoy wine and don't mind heavy loads. We liked the 2004 Pinot Grigio and thought Gott a bit crafty by blending small amounts of sauvignon blanc, chenin blanc and muscat to the wine. Call this wine crisp, flavorful and meant to be enjoyed either as cocktail or with food. The four pack sells for $8.99.
The four pack of Bandit 2002 Cabernet Sauvignon we placed in the trunk of our car where there is always a stash of cheese, crackers, bottled water and an occasional wine bottle. We have a habit of wandering off to far flung locations where services are rare so we always have a supply of goodies just in case of need. We have not tried the cabernet sauvignon yet but will report both to our readers and Winemaker Gott what we think of it sometime in the future if we don't actually get lost in the wilds first.
Winemaker Chris Leamy continues to excel with the Montevina wines and especially with the reserve vintages under the Terra D'Oro label. Terra D'Oro already has an outstanding reputation for its red varietals but now Chris has added two white wines as well. One is a product of Santa Barbara vineyards, Montevina 2005 Terra d'Oro Pinot Grigio. This bottling shows the very best of this varietal which continues its rise in popularity. Flavors burst forth on the palate with this wine, a delightful mixture of fruit. As exciting as the wine is the packaging. It arrives in flint European glass decorated with flashing colors.
The second white wine is Montevina 2005 Terra d'Oro Moscato. In every European country we have visited the Moscat grape is widely popular as table fruit. The fruit is sweet and perfumed and popular both as a wine or table grapes. Winemaker Leamy has made this wine as an aperitif but has held the alcohol to ten percent for an intense flavor treat. It enjoys the same eye-catching packaging and both wines are priced at $18. Wines perfect for impressing any guest.
Sangiovese is a grape variety that has done much to make Italian wines famous worldwide, principally because it is the dominant varietal in Chianti. One can't mention the word Chianti without thinking Italian. The varietal, like almost all, does very well in California and in recent years more California growers and winemakers have used the grape to introduce another red wine for the American palate.
A recent survey showed that consumers are always interested in trying new varietals but hestitate to invest in a full bottle. The result is the huge success of restaurant by the glass programs. However Crane Lake, a brand made and priced for everyday use has just introduced at 2004 California sangiovese. Priced at $5 it involved no big investment but showed all the characteristics of the varietal which offers lots of body. There are countless brands of pasta sauce now in the marketplace but we still like to make our own when occasion and time permit. So we used some in the our own sauce, (which we again thought was magnificent), and drank the rest with the ravoli that followed.
Back to Table of Contents

Last Update:6/15/06
&copy 2006 Joe Hilbers All Rights Reserved.
Graphic Design by Impact Graphics