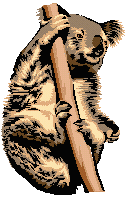 "San Diego--For many people it spells 'Getaway'"
.
Fifteen million people can't be wrong, that is the number of visitors hosted by San Diego last year. It had been half a decade since this writer last visited the City and it was time for a getaway trip for a number of reasons, not the least being the tragic events of September 11th. And a story on San Diego was much overdo in this Newsletter.
On our recent trip we found the perfect hideaway at the Shelter Pointe Hotel. Located on Shelter Island (how well named) it was the wonderful refuge and retreat for some much needed serenity from the bustle and rush that is now life in Southern California.
The Hotel offers the decor, ambiance and architecture of a Mediterranean resort but in actual fact is only 10 minutes from the International Airport and 'must see' attractions like the Harbor museums, Seaport Village, Old Town and the Gaslamp Quarter.
It has been some time since we enjoyed a hotel stay as much as we did the Shelter Pointe. Each room has a balcony with a view either toward the Bay or the Marina. Ours looked over the Marina and a picturesque scene of boats of all types and sizes and then to Point Loma with its grand houses perched along the ridge.
The view from our room changed with the hour, at night the shadows of bare masts shimmering and making wavy lines in the still black water.
The dining room at the Shelter Pointe Hotel, called AJ's American Grille, has excellent food serving breakfast, lunch and dinner at moderate prices. There are daily chef specials, a grand seafood buffet on Friday evenings and a champagne buffet brunch on Sundays.
If you have always pictured yourself as belonging to an exclusive Yacht Club but never have, then a stay at Shelter Pointe Hotel and Marina is just the thing to fulfill that dream.
With an upscale decor and ambiance and a wonderful view of the Marina AJ's American Grille fits the image of dining at an exclusive Yacht Club perfectly. The only thing marring the scene for us was the fact that we did not own one of those shiny seagoing vessels moored in front of our picture window.
Like all major cities San Diego has expanded to suburbia in all directions but for the visitor everything to see and do is only minutes away regardless of where you stay.
If you are new to the City or haven't been there for some time a good way to start is with the Old Town Trolley Tours. It is a great orientation course as it shows the places that visitors want to see.
Places like the Harbor, Seaport Village, Coronado, The Gaslamp Quarter. Downtown, Balboa Park and Old Town, where the first West Coast settlement was established by the Spanish.
The Gaslamp Quarter has gone almost full circle, from a bawdy area of saloons, tattoo parlors, etc. in the first years of the 20th century to what it is today, blocks of upscale restaurants, night clubs with live entertainment and a whole lineup of businesses dedicated to delight townfolk and visitors alike.
The San Diego Zoo is world famous and is a 'must see and experience' to visitors of all ages. Located in Balboa Park, just minutes from anywhere in the City, it attracts hosts of happy visitors day after day.
Plan on spending a full day here. Most visitors do. It is so big and covers so much ground that a very good way to start is with the 35 minute bus tour. And that is exactly what we did. Our tour driver described both the animals and the flora and fauna of the Zoo which includes plants and trees from every Continent.
The Zoo has been a world leader in protecting endangered species and some in the Park have been saved from the very brink of total extinction.
Our visit included the bus tour for orientation and then a good deal of walking and finally the Sky Ride which gives one a bird's view of it all and returned us to our starting point. Then it was a refreshing lunch on a spacious patio on a perfect Fall day.
This Writer can never pass up a Maritime Museum and a whole afternoon was spent at the San Diego Maritime Museum which is still afloat with three historic vessels--the 1898 Ferryboat 'Berkeley' which is headquarters for the Museum, the 1863 sailing ship 'Star of India' and the 1904 Steam Yacht, 'Medea'.
The 'Star of India' is a full rigged Bark that made some 21 voyages around the globe. In its long career the ship, one of the earliest iron-hulled ships to be built, was a merchantman with voyages between Britain and India. Later it took emigrants from Britain to New Zealand. some 400 at a time. Then she hauled cargoes of timber, coal and sugar in the trans-Pacific trade.
Now the 'Star of India' is in the Guinness Book of Records as the oldest vessel in the world still sea worthy and regularly, on a yearly bases, puts out to sea once again.
Aboard the 'Star of India' it was our good fortune to meet Docent Den Hemmingway, a retired M.D. who since 1986 has been a volunteer seaman on the Ship. In fact just two days after our visit the Ship again put to sea off Point Loma to once again meet the waves of the Pacific Ocean, waters she once knew all to well. And Den Hemmingway and about 30 other volunteer crewmen were aboard as well.
From Captain's Cabin astern to the seamen's "foc`sle" at the bow Den took this writer on a personal tour of the vessel that started service in 1863 as 'Enterpe', named for the Greek goddess of music. Only later when the vessel was used in the Alaskan salmon fishery was it renamed the 'Star of India'.
The Ferryboat 'Berkeley' is ideal for a museum with its wide decks and includes a fine exhibition of oil paintings depicting maritime history in war and peace. And its steam driven engines and boilers are there to see close-up. The Steam Yacht 'Medea' also has a unique history both as a pleasure craft and being used for naval work in both World Wars.
It is moored next to the 'Berkeley' and again invites inspection and retrospection of another age.
All three ships are moored at the Harbor next to the new Cruise Ship terminal. And when one of the modern cruise ships is in port a chance to compare then and now.
The San Diego Wild Animal Park is a very special adventure for people of all ages. Here one views all kinds of wildlife sans moats, fences or other barriers as close to their real habitats as possible.
Afoot one can wander through the Mombasa Village, climb Condor Ridge to see the natural habitat of this giant of California birds and other North American wildlife. Or stroll through the Kopanda Falls Botanical Gardens.
Admission price includes the dramatic Wsabi Rail trip and all other attractions. The Park is about 30 minutes east of San Diego on Interstate 15. Ample signs will direct you to the Park. For more information check the web at www. wildanimalpark.org or call 760 747-8702. Address is 15500 San Pasqual Road, Escondido.
There were all the things we did not have time to do on our recent trip to San Diego. We wanted to go to Sea World and didn't, visit some of the Museums in Balboa Park, take a boat tour of the whole Harbor and didn't. All of this and more we will save for another time.
We do have some wonderful memories. One evening while dining at Anthony's at the Harbor, we watched the Cruise Ship 'Viking Serenade" slip its moorings, move majestically out into the Bay then slowly and deliberately sail into the late afternoon haze with a watery sun showing the way.
For more information on visiting San Diego check the web at www.sandiego.org. Shelter Pointe Hotel and Marina is part of the Pacific Hotel Group and can be reached at 800 566-2524. On the web at www.pacificahotelco.com.
Use the internet for the San Diego Maritime Museum at www.sdmaritime.com. For the San Diego Zoo click on at www.sandiegozoo.org.
Back to Table of Contents

Last Update:11/21/01
&copy 2001 Joe Hilbers All Rights Reserved.
Graphic Design by Impact Graphics