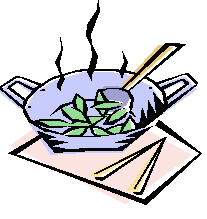 "Costa Mesa--The Golden Dragon still offers a classic Chinese dinner house and cuisine
.
There are a few restaurants that earn the title of 'legends in their own time' for their ability to maintain high standards through changing times that are counted not in years but decades.
Such a restaurant is the Golden Dragon located at 2023 Harbor Blvd., in Costa Mesa. It has been family owned and operated by the Wang family since the day it opened in 1975.
A lot has happened to Costa Mesa in the last 31 years since the Golden Dragon opened. The surrounding bean fields are gone along with Nehru jackets and hula hoops but the traditional Mandarin cuisine, friendly atmosphere and service at Golden Dragon has continued to make it one of the best restaurants in Orange County.
Certainly the Southern California Restaurant Writers believe so since the restaurant has receives the Gold Award for Excellence an unprecedented 12 years in a row and was named Restaurateur of the Year in 2000-2001.
Yuau-Der Wang and his wife, Chi-Yun are still active in the business they founded so many years ago. Now, however, they have their son, John, as restaurant manager overseeing day to day operations. But most evenings you can still count on Mother Chi-Yun to be on hand to greet customers.
The Golden Dragon is a fine dining restaurant with a intimate full service bar and lounge, a dining room with booths and tables and a private room for small parties as well. This is a restaurant with a very large menu with choices for al a carte selections as well as complete dinners. For such quality and service prices are surprisingly modest.
Our dinner, it could be called a banquet, opened with special egg rolls with mushroom, shrimp, chicken and vegetable and the shrimp toast. Next came the hot and sour soup with shrimp and wontons. Entrees which arrived family style included Lucky shrimp with a garlic white sauce, string bean beef, Walnut chicken with glazed walnuts and honey sweet sauce, a specially prepared roasted eggplant and the house fried rice with shrimp, pork, mushroom and shredded vegetables. Besides traditional Chinese sweets the restaurant also now features some popular western desserts which have become very popular.
John Wang, of course grew up in the family business, and took over as manager 14 years ago.
The fame of Golden Dragon brings people from all the beach cities surrounding Costa Mesa. For here is classic Chinese dining with a serene atmosphere and decor, outstanding cuisine and attentive attention from a well trained staff, many with years of experience at the restaurant. Golden Dragon is located at 2023 Harbor Blvd., in Costa Mesa with ample off street free parking.
The restaurant is open for lunch and dinner seven days a week, lunch starting at 11:30 a.m. to 3 p.m. Monday through Friday. Dinner from 4:30 to 10 p.m. On weekends the restaurant is open all day from 11:30 a.m. to 10 p.m. For reservations call 949 542-7162.
Back to Table of Contents..
Last Update:4/5/06
&copy 2006 Joe Hilbers All Rights Reserved.
Graphic Design by Impact Graphics