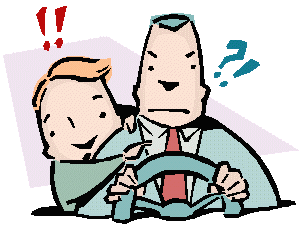 "It was always a long ride home after an assignment"

by The Editor's Notebook
One thing we did do in those early years when every event or story covered seemed to include some drinking was watching to find the one most capable of getting behind the wheel of a car once it was time to get back to the office.
And there are some amusing incidents that demonstrate this. One day the Publisher gets a call from a group of bar owners in San Pablo in the East Bay. It seemed they had taken upon themselves to raise enough money to buy the local hospital an Iron Lung.
This was before the discovery of a vaccine for polio, then a dreaded disease indeed.
That day the tavern owners were going to present the Iron Lung to the Hospital at noon and they thought it would be a newsworthy event which it certainly was.
So the Editor and I set off for San Pablo with me driving my old Ford.. The president of the local Tavern group, Pete, suggested we meet at his bar at 10:30. We were on time and found the bar full of members of the Tavern Association. It seemed a little early for a cocktail hour but nevertheless the liquor was flowing with a lot of good fellowship.
Naturally we were soon a part of the group, cocktail in hand. Knowing I had quite a few photos to take I was careful in my intake or thought I was.
When it was time for the presentation Pete suggested we go in his car and we did so, me with the usual assortment including the Speed Graphic press camera and a bag full of film holders and flash bulbs.
The presentation at the Hospital went well with me taking a good many photos. Then Guido, another of the group, announced that he was hosting the whole group at his restaurant and bar for lunch.
This involved another cocktail party and then heaps of wonderful Italian dishes prepared by Guido's wife in the kitchen. Somehow in the conversation Guido learned I was half Italian and that my family had made wine during Prohibition. His family had also made wine during that period and he still had a few bottles and I must taste some.
After cocktails that started at 10:30 that morning wine was the last thing I needed but I gallantly went along sipping his vintages with loud praises for its quality.
Finally about 2:30 the party started to break up but not before Guido had my Editor and I promise faithfully that we would be back soon as his guests.
Pete drove us back to his Tavern and of course suggested we come in for a drink. Here my Editor wisely pointed out that we had a deadline to meet and must be on our way.
When we reached my car my Editor took one look at me, made some unflattering remarks upon my condition and stated that he would do the driving. He got no argument from me. After all that wine all I wanted was to sleep.
The photos I had taken came out perfectly including some I took at Guido's of he and his wife, etc. When I saw the prints I could not remember taking the photos but there they were and nicely in focus too.
One day we got a call to do a story on a dinner meeting of retail liquor dealers in Modesto. Modesto was a good ways off in the days before freeways but an executive of a major distiller, and one of our best advertisers, was the guest speaker. This made it a "must do" assignment so my Editor and I were off in his Plymouth for Modesto. It was an evening meeting starting about six p.m. and of course would open with a cocktail party hosted by the distillery the guest speaker represented.
As usual it was a long cocktail event and then everyone sat down to dinner. At our table a very good looking woman was seated next to my Editor. Soon it appeared that meeting a real live newspaper man was the most exciting thing that had ever happened to this woman. She kept him in a tete de tete conversation all during dinner.
There was some respite when the meeting started, first with some very dull association business and then the address by the distillery executive. This of course meant I was busy with the Speed Graphic. But when I finally was finished with the photographs I noted she was once again giving him the best of her winning ways. And my Editor was certainly enjoying it all.
At this point a retailer had slid into my seat on my Editor's right and was giving my Editor an earful of some problem he was having with the Department of Beverage Alcohol Control. At this point in time it was the last thing my Editor was interested in. However the man persisted while on my Editor's left the lady was competing for his attention.
I watched this with great amusement and also noted that my Editor was downing a considerable number of cocktails, in frustration or as a last defense I guessed.
Finally the event started to break up, by now it was 11 p.m. I managed to steer my Editor clear of both of them but when we reached his Plymouth I stated: "I will do the driving tonight." He gave me no argument but settled into a deep sullen morose silence thinking no doubt what might have been "with a little bit of luck." He certainly was not good company on the long drive over Altamount Pass back to San Francisco.
Back to Table of Contents..
Last Update:5/20/01
copy 2001 Joe Hilbers All Rights Reserved.
Graphic Design by Impact Graphics