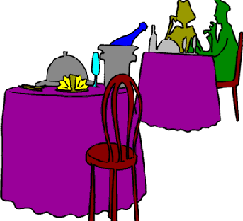 ---
Vancouver--Like the City itself Dining is Exciting by The Editor
One of the things that impressed us about Vancouver was the large number of excellent restaurants. In fact we haven't seen a City with so many restaurants since we were in Istanbul.
The downtown area of Vancouver has a huge number of high rise condos and apartments giving it the second highest population density of any North American City next to Manhattan. Which gives restaurants in the area large numbers of prospective customers.
The majority of the restaurants we visited can be described as fine dining establishments and in our experience were filled with happy diners. We got the impression that dining out is a regular habit for many of the local citizens.
We thought the prices in the restaurants we visited were quite reasonable considering the quality of both service and cuisine. Locals say the competition from so many dining places tends to hold prices down.
Memorable is the way to describe our visit to the Bacchus Restaurant located in the Wedgewood Hotel, 845 Hornby Street in downtown Vancouver. Traditional with wood paneled walls, live cocktail piano and a superbly trained staff and kitchen we rated it with the very best restaurants in Southern California.
The extensive wine list represented vintages from around the world. We had a dish that we will long remember, whole sea scallops served on a bed of sauteed spinach, garnished with truffle and rimmed with Shiitake mushrooms. Two excellent British Columbia wines from the Okanagan Valley were served that evening including a Tinhorn Creek 1997 Pinot Gris and a 1998 Cedar Creek Estate Pinot Blanc. Both of these wines were exceptional in quality. Besides the wines themselves we loved some of the names the area's vintners have chosen for their product. You can find out more on the Hotel's website www.wedgewoodhotel.com
Our choice of the Listel Vancouver Hotel for our stay was another happy choice. Unlike large hotels with continual hustle and bustle, often full of conventioneers, the Listel offered a place for quiet reflection with all the amenities of a top rated hotel. It was a wonderful place to get renewed energy for the next day's active schedule. The Hotel's cocktail lounge and restaurant, O'Doul's, offers both indoor and patio dining with a very contemporary menu. For more information on the hotel and O'Doul's go to www.listel-vancouver.com.
Here one evening we had the opportunity of tasting four sparkling wines currently being produced in the Okanagan Valley along with some wonderful locally smoked salmon, which in these parts is often called "Indian candy". The four sparklers included Lang Vineyards Vin Rose, a Blue Mountain Estate Bottled Brut, a Summerhill Estate Cipes Brut and our favorite a Sumac Ridge Stellers' Jay Brut made methode champenoise. We should add that on this trip we drank nothing but British Columbia wines. It was a wonderful learning experience for this writer.
One expects and receives the very best at Four Seasons Hotels and our visit to the Vancouver hotel's fine dining room, Chartwell, lived up to our high expectations. With a rack of lamb served in a wine reduction sauce we had a 1996 Sumac Ridge Black Sage Vineyard Meritage. This was one of the best wines we tasted on the whole trip to Vancouver.
Made with 50 per cent cabernet, 25 per cent cabernet franc and 25 per cent merlot, it was complex in aroma and taste but with a fine softness in the finish. Also here we had a Burrowing Owl Vineyards 1997 Merlot. (We told you some of these wines have great names). This was a very hardy vintage for a merlot, true in character but to our taste could use more bottle aging. But certainly comparable to many vintages of this grape currently in the marketplace.
Taking fusion to new directions is Oritalia adjacent to the Sheraton Suites Le Soleil, at 567 Hornby Street. Opened by two ex-San Franciscans Oritalia features an Asian Mediterranean cuisine. It figures since the two owners are Taisho Nori Yoshida and Bob Puccini. Taisho already had a successful Oritalia Restaurant in operation in San Francisco when the Vancouver restaurant opened in April this year.
Here we enjoyed a surprise treat. With our dessert we were served a 1998 British Columbia made ice wine, a 1998 Estate Riesling made by Gehringer Brothers. We learned that ice wine is now being made almost annually by some of the Okanagan Valley producers since frosts and freezes are a part of the usual climate.
We thought the wine was very comparable to some German Eisweins we have tasted--with a soft, gentle, fragrant nose and just enough sweetness to make it perfect for after dinner and with desserts.
One day we journeyed to Granville Island. Here among the trendy shops, art galleries, and Public Market is The Creek Restaurant, Brewery and Lounge. We dined al fresco here with views of a Marina and the City's skyline. And yes we did taste five of the in-house brews. Our lunch included a corn and salmon chowder with enough cream to make any cat happy. Also a baked salmon and for dessert an apple tart topped with ice cream.
Wines included a proprietor chardonnay and cabernet sauvignon. And we learned that some British Columbia wineries are importing California grapes but vinting the wine locally. This was the case with these two vintages
Our "floor show" here was watching a sport fishing boat bringing back an impressive catch of Coho salmon, fish ranging in size from 25 to 45 pounds each. Certainly a catch to make a fisherman like this writer look on with wonder and envy.
Another wonderful luncheon took place at the Beach Side Cafe in North Vancouver. Executive Chef Carol Chow prepared a four course luncheon for us that included crab shrimp cake with a pesto sauce, smoked salmon served on a crisp potato pancake with sour cream, a lamb chop served over green beans, smoked lentils and a wine reduction sauce and for dessert a chocolate tort with a cup of custard.
Our wine was a Blue Mountain 1997 Pinot Blanc. Pinot Blanc and Pinot Gris are grapes that do very well in the Okanagan Valley as they do in parts of Oregon and Washington. Also served was a Blue Mountain 1997 Gamay Noir.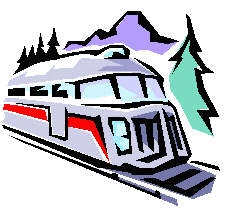 While on the subject of North Vancouver which is a separate city in its own right we must describe our dining experience on the Pacific Starlight Dinner Train. Between May and October this train leaves from the North Vancouver BC Station in the late afternoon for a scenic ride alongside Horseshoe Bay and Howe Sound. En route you dine in an atmosphere of luxury reminiscent of another age.
There is time for cocktails and conversation while waiting for the attentive staff to serve dinner.The menu offers exciting entrees like roasted Cornish Game Hen stuffed with wild rice; or baked steeped Coho salmon, filet of beef tenderloin or Raviolo di Italia. We were pleased with our choice of Cornish Game Hen.
On reaching Porteau Cove you can disembark for a stroll in the Provincial Park or dance to the sound of a big band. Once back on board you will be served an elegant dessert and beverages of choice.
Not having our dancing shoes along we spent some time in conversation with Mayor Len Traboulay of the City of Port Coquitlam, one of the independent cities that rim Vancouver. The Honorable Len Traboulay informed us that he had been Mayor since 1991. Our reply was that he must be doing a very good job. His reply was either that or he was very good at fooling people. Certainly in our short conversation we came away with admiration for his charming manner and obvious political skills.
Our wines the evening we took this memorable trip were a 1996 Hawthorne Mountain Cabernet Franc, a Cedar Creek 1997 Chardonnay and a Mission Hill Grand Reserve 1997 Chardonnay
For more information on the Starlite Train turn to the web at www.bcrail.com/bcrpass.
We felt that the restaurant Cincin just about personified Vancouver dining. Located at 1154 Robson Street in the heart of the busiest part of the City it shows a classic Mediterranean continental cuisine. It has earned a fistful of awards for both cuisine and its extensive wine list.
Our dinner included asparagus with red baby beets and a mustard-herb dressing, beef tenderloin with long beans and potato gratin and Cajeta for dessert, a soft creamy custard with a Lain style caramel sauce. Wines included a Quail's Gate 1998 Chenin Blanc and a Cedar Creek 1997 Cabernet Merlot.
Cincin's popularity is obvious with a grand Mediterranean decor, patio dining, a well trained staff and an excellent menu. When we say its success is obvious we mean it for when we left the restaurant at 9 p.m. on a weeknight, diners were still waiting for tables. You can learn more about Cincin at www.cincin.net.
On our tour of the Dr. Sun Yat-Sen Classical Chinese Garden we naturally lunched in Chinatown at the Floata Restaurant which is billed as the largest Chinese restaurant in Canada. Since it seats 1000 people we believe it. The restaurant features DimSum and a Cantonese cuisine. More can be found on the web at www.floata.com.
.
---

Back to Table of Contents..
Last Update:1/10/00
&copy 2000 Joe Hilbers All Rights Reserved.
Graphic Design by Impact Graphics