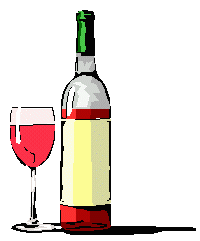 "Beverly Hills--The reds are supreme with Duckhorn wines"

by The Editor's Vineyard
Beverly Hills was the place where we recently enjoyed a Portfolio Tasting of Duckhorn wines. This is the 30th harvest for Dan and Margaret Duckhorn who have always focused on making premium Cabernet Sauvignon and Merlot vintages and more recently Pinot Noir.
The one white is Sauvignon Blanc. We tasted the 2006 Duckhorn Napa Valley wine and was most impressed. It is a blend of 78 per cent Sauvignon Blanc and 22 per cent Semillon.
Duckhorn has amassed a collection of small estate vineyards in Napa and Mendocino's Anderson Valley. The labels besides Duckhorn include Paraduxx and Goldeneye. The two Pinot Noirs we tasted were both from the Anderson Valley, 2005 Migration and 2004 Goldeneye.
Duckhorn is famed for its Caberent Sauvignon and the ones we tasted indeed lived up to that reputation. They included the 2004 Duckhorn Estate Grown Cabernet Sauvignon which included 81 per cent of that varietal as well as 10 per cent Cabernet Franc, 5 per cent Petit Verdot and 4 per cent Merlot.
We liked some of these interesting classic blends. The 2005 Paraduxx Napa Valley Red Wine is 60 per cent Zinfandel, 32 per cent Cabernet Sauvignon, 6 per cent Merlot and 2 per cent Cabernet Franc.
Some of the Merlots also enjoy this careful blending. The 2004 Duckhorn Napa Merlot from the Three Palms Vineyard is 75 per cent Merlot, 10 per cent Cabernet Sauvignon, 9 per cent Petit Verdot, 5 per cent Cabernet Franc and 1 per cent Malbec.
The well attended tasting took place at Mastro's Steakhouse in Beverly Hills.
Think Sparkling
Good timing for the holidays are two new releases of sparkling wines that will not offend the wallet. Winemaker Bob Stashak made Domaine Laurier Brut using the classic methode champenoise process and offers a wine that shows its chardonnay grape heritage in flavors and finish. It will retail for $12 and offers a most handsome package.
Winemaker Larry Rocha has made the Crane Lake Brut sparkling wine to show fruit flavors both in aroma and on the palate. The finish is crisp and and should please with a holiday dinner. Priced at $8.
When one talks about Malbec the immediate association is always Argentina where traditionally it has been one of the most favored red wines. A native of Bordeaux, in France it is most often used in blending chateau styled wines. It is not often seen among California wines. But Winemaker Rocha has produced a 2005 Malbec under the Crane Lake label. This offers an opportunity for the wine drinker to try a rather unusual varietal in California at a most reasonable price.
We were surprised by its soft flavors, its lush deep color as well as its smooth finish. Worth a try at the price.
Back to Table of Contents..
Last Update:11/19/07
&copy 2007 Joe Hilbers All Rights Reserved.
Graphic Design by Impact Graphics