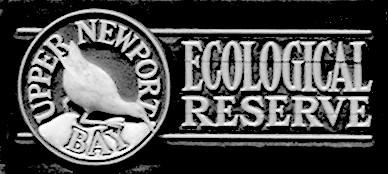 Newport Beach--Newport Dunes offers RVers the 'ultimate' experience..
.. By Joe Hilbers
After four decades as a devotee of the RV, Recreational Vehicle life-style, we thought we had seen it all. That is until our recent visit to Newport Dunes Waterfront Resort located in Newport Beach.
Newport Dunes bills itself as the ultimate RV destination and that is not far off the mark. In our years of RV traveling we did stay at some very nice RV Parks, particularly in Las Vegas but nothing to compare with this. Our RV days are now in the past but Newport Dunes has cleverly built 12 private, fully equipped mobile cottages for folks like us who now have empty driveways.
Just to keep nostalgia in place they are nestled amidst 406 RV sites.
We had to admit that times had indeed changed from our humble mobile abodes of a much simpler age. At Newport Dunes we were surrounded by Motor Homes that can only be described as mobile Taj Mahals. Oil prices don't seem to faze the owners of these luxury coaches, but then if you have shelled our a half million bucks or more on your RV why worry about the cost of fuel.
Located in Newport's Back Bay the Resort has something for everyone. There is a 450 boat slip marina, private 10 acre beach for family activities, water sport rentals and the full service Back Bay Cafe.
Our weekend at Newport Dunes Resort can best be described as idyllic. The only stress of the whole weekend was getting there on nightmarish 405 Freeway. Our cottage had all the amenities including a full kitchen with electric stove, microwave and utensils. These, of course, were untouched during our stay, but ideal for family groups.
We also had a 'front' porch for outdoor lounging and viewing the water activities, bikers, walkers and antics of little people. The combo dining and living room was complete with sofa, easy chairs, TV and stereo.
The Back Bay Cafe offers both inside seating and a large patio for outdoor patio dining. On Saturdays the fare is themed to a special ethnic cuisine--Italian, Mexican, Caribbean on any given night. Our dining was neatly directed by Tammy Ford, food and beverage director. Back Bay Cafe serves breakfast and lunch year round, and dinner during the summer season seven days a week.
Then there is Moe B's B.B.Q. This happens every Friday evening for down home, hot of the grill, hamburgers and hot dogs. Folks then gather round an open fire to enjoy their food while Devin Duquette strums traditional songs on a guitar. The night we were there folks joined in with some singing too.
Nearby attractions
Newport Dunes placed us right in the middle of California's Gold Coast, just minutes away from attractions like Balboa Pier or the ferry to Balboa Island. If shopping is your thing there is Fashion Island and close by famed South Coast Plaza.
The Dunes Resort has a full schedule of special events and activities throughout the year. Next big scheduled event will be the Easter Eggstravaganza to be held on Friday thru Sunday April 14-16. The Resort is located at 1131 Back Bay Drive just off Jamboree Road and Pacific Coast Highway. This is a very popular RV resort and reservations are required in advance during the summer season, both for RV sites as well as the cottages. For information or reservations call 949 729-3863. On the web at www.newportdunes, com.
Nearby Bay Reserve
Adjacent to the Dunes Resort is the Upper Newport Bay Ecological Reserve. This is a 752 acre coastal wetland set aside for natural wildlife. The start of the Reserve, well marked, is in short walking distance from the Dunes Resort. A multi purpose country lane for use by walkers, bicyclists and slow moving autos winds through the Reserve.
One day we hiked a short part of it admiring the bird life in quiet lagoons starting from our Cottage at the Dunes. Another day we slowly drove our car its entire length taking time to admire the views. Besides its huge population of bird life and its place for preserving original flora and fauna of the region, it is home to some 78 species of fish.
Upper Newport Bay Reserve offers a full schedule of interpretive programs both for children and adults. These include Ranger supervised hikes, campfire programs, and Kayak tours. For many of these scheduled events reservations are required. For more information call 949 923-2269 or visit www.newportbay.org. Next special event is the 16th annual Earth Day celebration which will take place on Sunday April 23 from 11 a.m. to 4 p.m. at the Peter and Mary Muth Interpretive Center.
Museum of Art
Another attraction, just five minutes from the Dunes Resort, is the Orange County Museum of Art. On our visit we took our time, we almost loitered, through galleys with a current exhibit entitled" Landscape Confection".
This exhibit and we quote "expands the boundaries of landscape painting with whimsical works employing stitched fabric, beads, wax, metals, silk flowers and other materials." Most assuredly it placed this Writer's landscape paintings back in the stone age. But the whole focus of the Orange Museum is to show the works of vital and promising artists international in scope. However we did not leave without some new ideas on the scope of 'our works'. We were fascinated with a painting by early 20th century artist Anna Althea Wells entitled 'Golden Hillside". Another entitled "Desert Trail" gave us a definite concept of a landscape we can't wait to begin work on.
New showing and exhibits arrive on a regular schedule at the Museum merging both historical and contemporary art.
The Orange County Museum of Art is located at 850 San Clemente Drive. Hours are 11 a.m. to 4 p.m. Tuesday thru Sunday. Admission is $10 for adults, $8 for seniors and students, children under 12 free. Fro more information call 949 759-1122 or visit on the web at www.ocma.net.
Back to Table of Contents..

Last Update:4/1/06
&copy 2006 Joe Hilbers All Rights Reserved.
Graphic Design by Impact Graphics