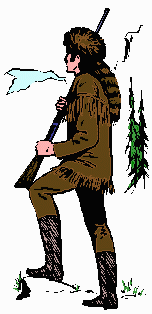 A Place to Explore the Present and the Past
By Joe Hilbers

Most people when traveling for pleasure seek a new environment, different scenery and diverse life-styles. In other words a complete change from their everyday experiences.
At this writing we cannot think of a more pleasant change for Southern Californians than the Long Beach Peninsula in southwest Washington State. A recent visit, all too short, opened new vistas for this Editor.
It is an evergreen land almost surrounded by water and filled with historic places and events. Here is the mouth of the mighty Columbia River. Here the places where Lewis and Clark reached the sea on their epoch journey that forever changed their young country.
Here in the late 1800s new immigrants to the U.S. found a land and climate that reminded them of home. It became a beacon for new arrivals from Finland, Scandanavia, and Croatia.
This was a land with such rich resources the new Americans thought they would last forever. Boundless forests, rivers, streams and the Pacific Ocean teeming with fish, especially the prized salmon.
Some became wealthy providing San Francisco's insatiable demand for the delicate Washington oyster. It was not a gentle land. The mouth of the Columbia River established a two hundred year history of shipwrecks which earned it the title "Graveyard of the Pacific".
But the hazards and hardships are not just a part of history. The physical feature that dominates the Peninsula is a 28 mile beach, the longest in the U.S. This is a place to enjoy the infinite moods of the northern Pacific Ocean. Just a mile wide the eastern side is bordered by Willapa Bay. This was a natural oyster fishery in the late 1800s. Looking at Oysterville today visitors will have a hard time believing that it was once one of the wealthiest communities on the West Coast, second only to San Francisco.
Today Willapa Bay and Oysterville are home to oyster farms that supply markets as far away as New York and many places in between. The communities on the Peninsula have colorful histories. Ilwaco, named for an Indian Chief, Seaview, Long Beach, Ocean Park, Nahcotta and Oysterville.
The 28 mile long beach was the original highway for the Peninsula. At low tide horse draw freight wagons as well as stage coaches used it for a highway. Later in 1900 a narrow gage railroad, the Ilwaco Railroad & Navigation Company, provided transportation for the tourists who were discovering its unique character. Then as now the tourists came from Portland and Seattle in large numbers.
Portions of the 28 mile beach are still open to vehicles. If you want to try this plan on using a sports utility vehicle or four wheel drive truck. Oh and its a good idea to consult a tide table as well.
In this decade tourists from much further away have discovered its attractions. Now tourists can be seen from both Europe and Asia. For Southern Californians it will afford many of the things vacationers look for. There was much on the Peninsula that reminded me of New England and Nova Scotia with the advantage of being a much shorter journey.
If one avoids July and August the Peninsula can be a retreat from crowds, traffic and hot summers. Our trip took place in May and we thoroughly enjoyed lonely trails in the State Parks and long stretches of beach that we shared only with seabirds. Early June is a good time for a visit as is mid September and October.
For a city of its size the Ilwaco Heritage Museum is a wonderful educational experience. Its exhibits spotlight on the industries that made that part of Washington what it is today--logging, fishing and transportation, rail and ships. The displays on the timber industry include a video on logging operations as well artifacts from the early days when it was all hand labor.
There is also an exhibit of Ilwaco as it was in 1900 with examples of a barber shop, post office and school house. The original train depot in Ilwaco is now part of the museum.
There are two other museums on the Peninsula but we ran out of time before we could visit them. Both are in Long Beach: the World Kite Museum and Hall of Fame and the Cranberry Museum. Cranberries are still grown on the Peninsula and how they are grown and harvested is an interesting story.
At Fort Canby State Park there is an interpretive center that allows one to follow the footsteps of Lewis and Clark. And from the Center the view of the Columbia River as it empties into the Pacific Ocean is truly breathtaking.
The Long Beach Peninsula is refreshing free of the urban glut that now surrounds so many other tourist destinations.
Coming from California in a private car Highway 101 will lead you through the grandeur of the Redwoods, then the beauty of the Oregon Coast and at Astoria, Oregon the bridge that spans the Columbia River to the Peninsula.
If you fly you have two choices--Portland or Seattle. From Portland a car shuttle is available to take you to your Peninsula destination. This writer rented a car in Portland and then followed Highway 30 to Astoria. Then junction with Highway 101, cross the Columbia and you are there. Most people will want a car to explore the area.
It is a 125 mile trip from Portland. Locals make the trip in two hours, but with stops for sight-seeing it took this writer longer. From Seattle it is a three hour drive. Locals warn not to try it during Seattle commuter rush hours.
For a briefing on what the Peninsula has to offer you can contact the Visitors Center in Seaview. Telephone 1 800 451-2542, on the web at www.funbeach.com. For a historic look at the region stop in at the Heritage Museum in Ilwaco. If you have children they will love the miniature trains.
This writer took a different route on return to Portland. I took Highway 101 north at Seaview, then Highway 4 to Longview and Interstate 5 and 205 back to Portland Airport.
Allow extra time for this scenic route for you will pass on the eastern side of Willapa Bay with wonderful views of Long Island and the birds and wildlife. Also en route you have the opportunity to see the last covered bridge in Washington. It spans Grays River and is a short two mile detour off Highway 4. This writer was greeted at the bridge by three very friendly Mallard ducks.
On my parting from the Peninsula I will remember best a rainbow which curved majestically over Willapa Bay pointing the way to a return visit I hope to make some day.
Back to Table of Contents..
Last Update:6/1/99
&copy 1999 Joe Hilbers All Rights Reserved.
Graphic Design by Impact Graphics