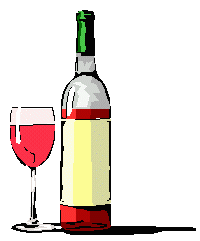 Ventura--County now offers its very own Wine Trail
There is now a Ventura County Wine Trail. This was announced with some fanfare at a recent event that took place appropriately enough at the California Welcome Center in Oxnard. Some 400 people gathered to learn about the new endeavor and taste the wines of the seven participating wineries.
They are Bella Victorian Vineyard Winery and Boutique, Camarillo Custom Crush Winery, Casa Barranca, Cantara Cellars, Herzog Wine Cellars, Old Creek Ranch Winery and Rancho Ventavo Cellars.
A very handsome brochure listing the wineries, their locations and a keyed map is now available and destined to be distributed widely. Also listed in the brochure which is titled "Ventura County Wine Trail" are five of Camarillo and Oxnard's finest restaurants.
Four of Oxnard and Ventura's prominent hotels and inns are listed.These restaurants were also on the Welcome Center event offering tasty samples of their cuisines. Four of the wineries, or their tasting rooms, are clustered in the short distance between Camarillo and Oxnard. Two, Old Creek Ranch Winery and Casa Barranca, are located in the Ojai Valley.
Best news is that all the information in the brochure is available at www.venturacountywinetrail.com.
Back to Table of Contents..
Last Update:9/15/08
&copy 2008 Joe Hilbers All Rights Reserved.
Graphic Design by Impact Graphics