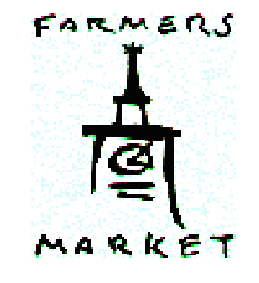 "Los Angeles--Maggiano'offers classic Italian food at Farmers Market

by Joe Hilbers
Consistency is the watchword for a restauant and even more so for a chain operation like Maggiano's Little Italy that now has three locations in Southern California. And consistency Maggiano's certainly has both in atmosphere, service and its Italian cuisine. This writer has been to all three locations, Costa Mesa, Woodland Hills and recently opened Los Angeles adjacent to the Farmers Market. And has never left disappointed either with the service or the food.
The Maggiano concept is the New York Italian restaurant of pre-World War ll complete with panelled walls, leather booths and classic checkered table cloths. Maggiano's first claimed fame with restaurants in Chicago and other Midwest cities. The new 250 seat restaurant is on two floors, and includes a scenic dining patio It is the first location in Los Angeles.
There is a full service cocktail lounge, background music, songs by Frank Sinatra and others of his era, and in the evenings a live piano bar. If the physical dimensions are big so is the cuisine and portions of Executive Chef Keith Brunell.
Our recent dining experience at the Los Angeles location opened with the Calamari Fritte. We already knew how well Chef Keith prepared this traditional Italian dish and we were not disappointed. The dip was especially flavorful with a tomato base and full of herb flavors. Other appetizers included crispy zucchini, baked shrimp Oreganatta with tomatoes, Maggiano's classic salad and a spinach salad with gorgonzola, peppers and bacon.
Our entrees included Veal Marsala, tender and smothered in button mushrooms and the special fish of the day which was whitefish poached on a bed of spinach.
Entrees on the menu include cheese ravioli with Alfredo pesto sauce, bow tie Aglio with chicken, dried tomatoes, spinach and asparagus, salmon lemon and herbs with spinach and chicken saltinbocca with caramelized onions.
Desserts include a My Style cheesecake with fresh strawberries and a really impressive Tirimasu.
The wine list is extensive both for Italian and California vintages
The Grove is a big complex with many stores and a vast 3,500 car parking structure. Maggiano's, fortunately, has its own valet parking.
Maggiano's is open seven days a week for luncheon and dinner at 189 The Grove Drive, just off Fairfax Avenue. Telephone 323 965-9665
Back to Table of Contents..
Last Update:<1/2/03/H4>
&copy 2003 Joe Hilbers All Rights Reserved.
Graphic Design by Impact Graphics