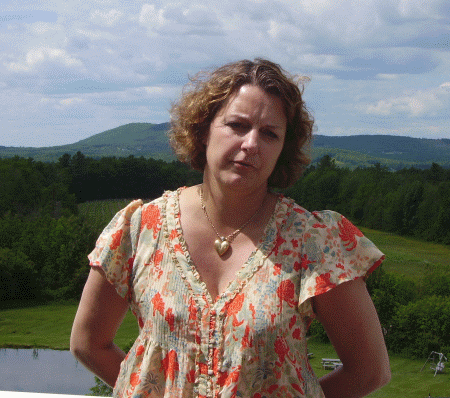 "Union, Maine--The State's wineries are now planting vineyards to add grape vintages to its traditional fruit wines."
The Editor's Vineyard
On our visit to CellarDoor Winery and Vineyard in Lincolnville, Maine Bettina Doulton, owner, perhaps stated it best when she pointed out that grape vineyards and wines were still in the infancy in that state. True the making of fruit wines has always existed in Maine and we recall visiting Parsons Family Winery in York on a visit 14 years ago. There it was all fruit wines--apple, blueberry, peach and raspberry.
But as Bettina Doulton spoke to us framed behind her was a view of one of her vineyards. At Cellardoor one finds a large selection of classic varietal wines including Chardonnay, Vidal Blanc, Riesling, Viognier, Petite Sirah and Grenache. Currently some of these wines are sourced from vineyards elsewhere but more plantings here and elsewhere in this part of Maine proclaims the start of a wine country. And currently the Maine Wine Trail under the direction of the Maine Winery Guild offers tours of some 16 different wineries.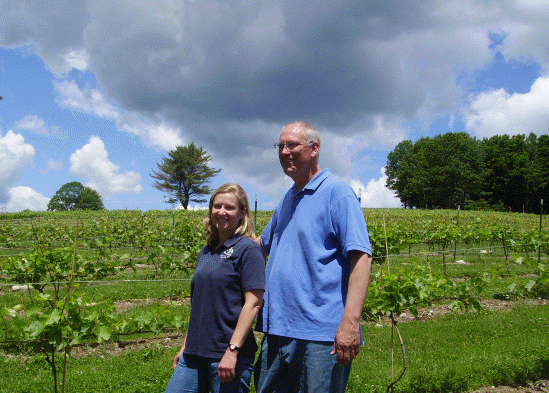 Our wine tour from Rockland included a visit to Savage Oakes Vineyard and Winery. Here Elmer and Holly Savage gave us a tour of the farm and a new hillside vineyard with several varietals just beginning to show the budding of the grapes. Elmer Savage is a Maine farmer and his farm, that dates back 200 years, shows cattle, pigs and other crops besides his grape vineyard. At the tasting room fruit wines still dominate but this will change as the vineyard matures. . Check the web at www.savageoaks.com.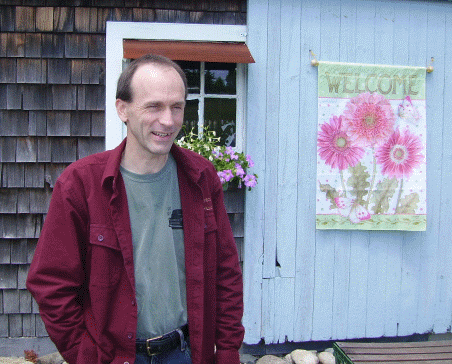 We also visited Sweetgrass Farm Winery and Distillery located in Union, Maine. Keith Bodine is owner. He and his wife, Constance, purchased a farm that dates back to the early 1800s in 2005. Keith is a graduate of U.C. Davis and had already enjoyed experience as a winemaker at several locations in the U.S. and China, before moving to Maine. Keith is producing fruit wines including apple, peach, blueberry and cranberry. He also has a copper still, imported from Portugal, where he produces brandy and Back River Gin. For more information www.sweetgrasswineryu.com The wineries we visited all have tasting rooms that are open from May till late Fall. Cellardoor with Bettina Doulton at the helm is committed to producing quality grape wines and besides the winery located in a 1790 barn there is a gift shop and complimentary food and wine pairings. A second tasting room is located at The Villa on the corner of Routes 1 and 90 in Rockport. At the winery we enjoyed a wonderful lunch on a wide outdoor patio offering a fine view of a vineyard and the lovely rolling hill country of Lincolnville. We thought the tasting room and gift shop was one of the prettiest andbest planned we had visited in some time. For more information about The Maine Wine Trail and the sixteen wineries along its route check out the web at www.mainewinetrail.com. For Cellardoor Winery call 207 763-4478.
Back to Table of Contents..
Last Update:6/21/10
&copy 2010 Joe Hilbers All Rights Reserved.
Graphic Design by Impact Graphics