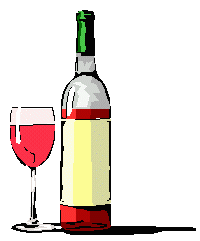 Culver City--San Gennaro Cafe is a big success with its Italian cuisine
.. By Joe Hilbers
Looking for a pleasant dining experience that won't require a refinancing of the family homestead? A restaurant with 120 bottles of California and imported wine priced at $12? A huge menu featuring a New York Italian cuisine?
Then the place you want to try is San Gennaro Cafe located at 9543 Culver Blvd. in the heart of downtown Culver City. Here is a restaurant serving lunch and dinner with both inside and patio seating and besides excellent food and service provides live piano entertainment for the further enjoyment of guests.
All this has been going on for nine years but our recent visit was our first. Our visit was timed with the completion of an extensive renovation of the dining room with new furniture, carpeting and refinished booths presenting a subdued, casual and elegant ambiance.
We met with Owner Jay Handal who told of the newly opened Comedy District which adjoins the restaurant and his philosophy of providing good food and beverages and a relaxing dining experience at reasonable prices.
The menu at San Gennaro is extensive with 23 salads listed as well as 30 pastas. The list of entrees is equally generous with everything from Osso Buco and New York steak to many seafood dishes like braised swordfish with black olives, tomatoes and marjoram.
From the list of starters that included bruschetta, steamed clams or mussels or Maryland crab ravioli we chose the Calamari Fritti which arrived in a most generous amount with a side bowl of marinara sauce for dipping.
Jay recommended we try one of the veal entrees. From the list of seven we chose the Veal Marsala which arrived with a huge helping of pesto pasta and broccoli and zucchini for veggies. Topping the veal with a very tasty marsala sauce were heaps of sliced mushrooms.
After all this food we took a break by chatting with General Manager Mary Ann Roberts. She pointed out some of the menu items that are popular favorites like the Maryland crab ravioli as well as the Pesce Misto which is clams, mussels, shrimp, calamari, fish, lobster and scallops in a seafood broth over pasta. She added that we were right on course ordering the veal since it is also a popular favorite.
Then she mentioned desserts and brought around a tempting tray that included three flavors of mousse, chocolate or pumpkin cake and a fresh apple tart which caught our eye.
Live entertainment is a nightly event at the restaurant with piano stylings of old favorites, Monday through Thursday, then Johnny Recine and Friends on Friday and Saturday from 8:30 p.m. to 10:30 p.m. Then a DeeJay takes over for dancing till 2 a.m.
On Sunday a Blues band is on the stand from 7 to 10 p.m. There is no cover or minimum for any of these events.
San Gennaro Cafe at 9543 Culver Blvd., is open for luncheon Monday through Friday and for dinner seven nights a week. For reservations call 310 836-0400.
Back to Table of Contents..

Last Update:12/10/04
&copy 2004 Joe Hilbers All Rights Reserved.
Graphic Design by Impact Graphics