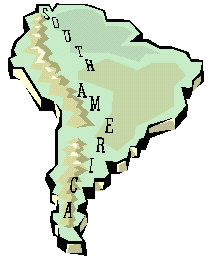 "The Consumer now has a truly global marketplace for choosing wines"

by The Editor's Vineyard
This Writer's interest in Sicilian wines is a family affair since my Mother was born there coming to the U.S. with her Mother and sister as a young child.
So when Antonio Moretti, Italian business mogul, told me that he had acquired an estate in Sicily to produce a traditional Nero d 'Avola wine he had my intense interest.
This all took place recently at an elegant luncheon at Spago Restaurant in Beverly Hills which served to introduce the second vintage from his Sette Ponti estate in Tuscany. Actually being a vintner is only the latest of Antonio Moretti's interests, As an entrepreneur he operates businesses in construction, finance and especially fashion with five apparel and fine leather-wear companies.
Unfortunately his first Sicilian wine will not be released until 2004. However at the Spago luncheon we were introduced to his Tuscany wines including the newly released 1999 Oreno. With Mr. Moretti on his American tour was his winemaker, Carlo Ferrini, one of Italy's leading oenologists.
Oreno is a blend of 50 per cent sangiovese, 25 per cent cabernet sauvignon and 25 per cent merlot. At the luncheon we also had the opportunity to taste the 2000 vintage of Oreno as well as a second label, Crognolo, with the 2000 vintage. Crognolo is blend of 90 per cent sangiovese and 10 per cent merlot.
Oreno is marketed as one of the super Tuscans, elegant with soft but evident tannins and a finish that lasts and lasts. It is priced as an expensive, special event wine at $85. Crognolo at $35 may be a gentler way to ease into these carefully crafted Tuscan vintages. Sette Ponti wines are marketed in the U.S. by Kobrand Corp.
The number of excellent California and Washington State wines in the $20 range is increasing and the quality of many of these vintages is exceptional. Sagelands Vineyards is located in the Columbia Valley and the newly released 2000 Cabernet Sauvignon is an excellent example of wines in this price range. Winemaker Frederique Spencer used Cabernet Franc, Merlot, Malbec and Petit Verdot in this wine and grapes from four distinct growing regions of the Columbia Valley. The result is a vintage worth the effort. Soft tannins, lively flavors and a lasting finish. Ready to drink now but could enjoy long longevity.
Domaine Napa has released three new wines, all with the Napa Valley appellation. They are all the 2000 vintage—Merlot, Chardonnay and Cabernet Sauvignon. We thought the Chardonnay at 14.3 per cent alcohol a bold wine and very nice for cocktails with its full body and crispness in flavors.
Winemaker Ed Moody likes his Cabernet Sauvignon to have soft tannins and flavors that never overpower the palate which is just the way to describe this 2000 vintage. The 2000 Merlot is very typical of this varietal and if you like the wine this grape produces, then you will like this bottling. All these wines are priced in the teens or about $20.
Still at the $20 mark is the Acacia 2001 Chardonnay from Carneros. This is a classic Carneros vintage, many buttery flavors and the nine months of French oak aging showing in both aroma and taste. Michael Terrien, director of winegrowing for Acacia, called the 2001 harvest typical for the region.
Also around that magic $20 mark are two new releases from Geyser Peak Winery. Alexander Valley was the source for the grapes producing the 2000 Sonoma County Merlot. The grape does well in this appellation and softness and lively fruit of the grape comes through well in this vintage.
Geyser Peak has also released another in its Block Collection, bottlings from a single vineyard. Grapes for the 2001 Ricci chardonnay are from a vineyard in the Carneros near San Pablo Bay. The oak from American barrels and the natural cream md buttery flavors of Carneros grapes comes through here both in aroma and on the palate.
One has only to compare bottlings of California chardonnay from a decade ago to now to see just how much the quality has improved. Truly the chardonnay drinker has never had it so good.
Yes we do enjoy the variety the wine world offers. So we wasted little time in opening the Tapiz 2001 Malbec from the Mendoza region of Argentina. Malbec, a Bordeaux immigrant, has become a true success story in Argentina. Tapiz is the label for Kendall-Jackson's Argentina wines, part of Kendall-Jackson Wine Estates.
This Malbec was produced from vines 50 to 100 years old and has the intensity one gets from older vineyards. Malbec offers rich flavors and the deepest red possible. If you enjoy exploring different varietals this Malbec is one you should try.
Also from the Tapiz label is the 2001 Chardonnay. Perhaps most interesting about this wine is the fact that the grapes are from vineyards located in the foothills of the Andes at an elevation of 4,000 feet. Intense fruit flavors are the result of warm days and cool nights in the vineyard.. Add seven months of mostly French oak aging and you have a very interesting import.
Joe Shirley, winemaker for Trinchero Family Estates, has produced three remarkable Napa Valley vintages. 1999 Mario's Reserve Cabernet Sauvignon must be called an outstanding vintage. One hundred per cent cabernet sauvignon, all from a single St. Helena vineyard, the wine has enjoyed 26 months in new French and American oak barrels. This wine offers intense aromas and rounded palate full of flavors. Ready to enjoy now but with a truly exciting future.
Trinchero Estates has also released its first Reserve Meritage. For this wine Joe Shirley used 55 per cent cabernet sauvignon, 19 per cent cabernet franc, 18 per cent merlot and 7 per cent Petit Verdot, all from Napa Valley vineyards. This wine has had 22 months in new American, French and Hungarian oak barrels. No harsh tannins here, but an assortment of fruits on the palate, elegant and with a long finish. Again a wine that promises a long cellar life.
Both these vintages to retail at $45 and deliver as superior vintages.
One hundred per cent cabernet sauvignon grapes and 100 per cent American oak is the pedigree for the 2000 Geyser Peak Cabernat Sauvignon. The wine offers classic flavors of the varietal and we appreciated the soft vanilla on the palate left from the American oak and a nice long finish. Could be a nice addition to the cellar as a vintage which will continue to improve and priced right under $20.
Fortunate indeed is the winemaker who has all the best regions of California available to select his grapes. One is Randy Ullom, winemaker for Kendall-Jackson, who used grapes from Monterey, Santa Barbara, Mendocino and Sonoma counties for his 2001 Vintner's Reserve Chardonnay. Lots of fruit flavors here and the right hint of oak as well. At $12 a very good buy for either cocktails or with a variety of foods.
For the 200l Vintner's Reserve Pinot Noir Winemaster Ullom selected grapes from five California regions including Napa and Sonoma. The wine was aged almost exclusively in French oak and offers a complex structure and while full bodied still soft on the palate.
The 2001 Vintner's Reserve Zinfandel includes small amounts of Syrah, Sangiovese and Petite Sirah and was aged in predominately French oak. We thought the wine exceptional perhaps a little softer than most wines of this varietal. Lots of flavors though and an elegant finish. Certainly priced right at $12.
The daily press has made much of the so-called California 'wine glut' in recent months. But in truth good California wines at affordable prices have always been available. ForestVille has been such a brand and now has introduced some Reserve wines as well. Winemaker Michael Donich is using all Sonoma county grapes for these new wines. First releases are the 2000 ForestVille Sonoma Reserve Cabernet Sauvignon and the 2000 Sonoma Reserve Merlot. We liked the Merlot for its fruit flavors and softness on the palate while offering a full nose and nice finish.
The cabernet sauvignon is a solid everyday dinner wine that will go good with even the heartiest dishes. Both these wines in the marketplace for $12.
One does not hear much of the Carmenere grape which grows in Bordeaux and is used primarily as a blending wine. It was introduced into Chili by French growers and winemakers in the mid 19th century. Calina is the label used by Kendall-Jackson for its Chilean wines and one of the Calina releases is a 2001 Carmenere with 89 per cent of that grape and ll per cent cabernet franc.
Here is yet another opportunity to taste a varietal that has never interested California vintners. We thought the vintage excellent with an intense color and flavors to match. It is always exciting to explore new varietals.
Calina has also released a 2001 Cabernet-Carmenere blend which includes 60 per cent cabernet sauvignon and 40 per cent carmenere. Again in interesting wine with much fruit which seems to be a characteristic of the carmenere grape but with added tannins and complexity from the cabernet sauvignon. Both vintages something to try is you enjoy exploring different wines.
Much California sauvignon blanc never touches wood being fermented and aged in stainless steel tanks to best hold the varietal's fruit flavors. However Trinchero has released a 2001 Family Selection Sauvignon Blanc where some of the fermentation took place in oak barrels. A hint of oak does come through in this vintage making for a flavorful and crisp palate. All in all a pleasant wine.
The Family Selection 2000 Merlot was produced mostly from Central California and Monterey county grapes. After l8 months in American and French oak it is a food wine and at $12 affordable for everyday enjoyment.
Back to Table of Contents..
Last Update:3/10/03
&copy 2003 Joe Hilbers All Rights Reserved.
Graphic Design by Impact Graphics