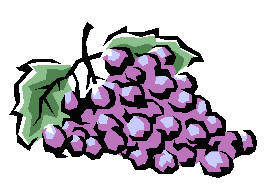 Survey shows restaurant wine by the glass programs popular with customers
The Editor's Vineyard

An intensive survey conducted for the Wine Institute showed some interesting facts about wine consumers, their attitudes, behavior and buying habits. The survey showed that wine consumers show traits that differ from the general population in several ways.
They are more likely to be open to new experiences, have chosen a definite path in life, be information savvy and eschew brands as badges.
Women account for the majority of wine purchases in almost every price category. In restaurants three out of every four purchases are by the glass. Consumers find wine by the glass purchases ideal for experimentation and the trying of new varietals.
The survey also revealed that wine consumers look for information in several ways. Preferred is recommendations from friends and family. They also like advice from restaurant servers and the sommelier. About 40 per cent like receiving wine information from newspapers, magazines and comments like those of this humble wine writer.
The findings also showed the real value of winery tasting rooms. Twenty five per cent of those surveyed reported visiting a winery was a powerful influence in purchase decisions. When asked about their own consumption of wines from 12 different U. S. and foreign regions California ranked first in favorability, familiarity and consumption.
Temecula wines
There is much to admire in the 2003 Elevation Peaks & Valleys 2003 South Coast 2003 Syrah.. Downright elegant we would call the package with its etched map and big print, easy to read labels on the bottle. The wine matches the packaging and Winemaker Jon McPherson tells us that some Grenache has been added to the bottling. Elevation Peaks & Valleys is another label for Temecula's South Coast Winery. We liked this wine for its lusty character and long lasting finish. Another added plus is the screw cap, something we see on more and more upscale wines. It certainly has our approval for convenience and for keeping the wine fresh under refrigeration for some days.
We recall that Temecula Valley was one of the first regions in California to introduce Viognier. We particularly like this native grape of the Rhone Valley for its soft texture and powerful fruit aromas. These qualities were on display in the Bella Vista 2003 Viognier. Under new Owner and Winemaker Imre Cziraki dramatic changes have taken place at Temecula's first winery founded by Vincent Cilurzo. This vintage includes the new handsome Bella Vista label and packaging. This is a really special bottling of Viognier.
We also tasted the Bella Vista 2002 Sonata which is a meritage styled wine blended with all the red varietals grown on the property with some of the vines dating back to when the winery was founded in 1968. Words like full bodied, hearty, muscle describe this vintage best. Just the thing with steaks and chops.
The Napa appellation does enjoy a certain mystique with consumers and with good reason for the reds, cabernet sauvignon and merlot, rank with the best. And with marketing as it is price tags are often, well for this writer, breathtaking. So we might point to the 2003 Napa Ridge Napa Valley Cabernet Sauvignon. Winemaker Bob Stashak has taken his time in releasing this vintage and the result is soft tannins, a nice mix of aromas and a richness one associates with this varietal. With the Napa Valley appellation a nice way to impress guests without mentioning the $12 price tag.
Also released the 2003 Napa Ridge Napa Valley Merlot. The Merlot varietal is not a favorite of this writer but this is a pleasant wine with a softness and mellow character that many people enjoy. We used part of our bottle in making a sensational dish of beef short ribs using a crock pot and then finished the bottle with guests that even gave us compliments on our culinary efforts. But then maybe it was the wine they were talking about. Also priced at $12.
At a recent luncheon we had the opportunity of tasting two very different cabernet sauvignon wines. From Washington State the wine was 2003 14 Hands Cabernet Sauvignon. From vineyards in the Columbia river basin this was a remarkably smooth vintage with unmasked fruit flavors and a delight on the palate. The second was Hoffman Grove 2004 Cabernet Sauvignon from Sonoma's Alexander Valley. It was hearty, dominate both in aroma and on the palate. At our table we tasted and drank both wines with enjoyment but did marvel on how different they were being the same varietal. But then that is what wine enjoyment is all about.
Australia continues to send us some impressive wines. They are certainly popular with some of our personal friends. Reynolds Vineyards from South Australia has achieved a popularity based both on quality and price. Hard to beat this 2004 Reynolds Chardonnay starting with its golden green color to its richness in fruit flavors. And there is just a hint of oak as well. Australian winemakers like to blend and this vintage includes ten per cent chenin blanc. Place this wine as a bargain with its $8 price tag.
Sparkling wines are also a special treat and we were recently pleasantly surprised and delighted with one from France's Loire Valley. It was Bouvit Brut, made from the chenin blanc grape, and was the perfect lead off wine at a recent dinner. Light, pleasant with delicate flavors, and full of flavors of this varietal.
Back to Table of Contents..
Last Update:4/15/06
&copy 2006 Joe Hilbers All Rights Reserved.
Graphic Design by Impact Graphics