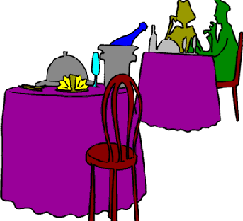 ---
Anaheim--Pavia at Anaheim Hilton shows an exciting Italian cuisine
Being a restaurant writer is an easy job when dining at Anaheim Hilton's Pavia. This restaurant, for its excellence in both cuisine and service, has won awards from the the Southern California Restaurant Writers and we are happy to report that on this latest visit nothing has changed.
The mark of the professional is everywhere at Pavia. From Hal Nabavi, director of restaurants and lounges; to Executive Chef Fred Mensinga to the service staff everything here shows the mark of people who know how to run an excellent dining room.
Pavia shows a full menu with many entrees having the touch of Northern Italian cuisine. There is a full selection of veal, seafood, poultry, pasta and steaks. My dining partner and I opened with the Dungeness crab cake and sauteed shrimp with a fire roasted tomato-pepper vinaigrette.
Next came a leak cream soup with small shrimp. The freshly baked Italian style bread arrives with a side of marinara sauce for tasty dipping. With so many exciting possibilities it took us some time to chose our entrees. Besides the menu items several daily specialties are offered each evening. During this respite we enjoyed a raspberry sherbet sorbet.
This Writer chose the Veal Scaloppine from the menu which arrived with wilted spinach, sage, potato Gnocchi and a lemon caper sauce topped with Parmesan cheese toast. Although I gave long consideration to the Swordfish Medallions served on a bed of ravioli with an olive-basil tapenade and white balsamic essence before chosing the veal.
My dining partner thought about the crispy roasted Barbarie Duck Breast with aged balsamic Madagascan green peppercorn reduction but then on advice from our outstanding Captain and Waiter, Fernando, selected the Chilean sea bass. This arrived with the seabass on a bed of black mushrooms, surrounded by asparagus, carrots and ginger.
Our wine was a Mondavi Woodbridge Chardonnay, with well defined fruit flavors, that matched the entrees very well. Perfectly presented hot tea complemented our dining experience. As usual Jerry Garvin, as he has for some 20 years, was at the piano entertaining with favorite standards and show tunes.
Pavia was very busy the night we dined there with the Hilton hosting a large convention. But despite being very busy the staff served every table with friendly concern and efficient service. We watched all of this with admiration.
Pavia is located in the Anaheim Hilton Hotel at 777 Convention Way in Anaheim. Valet parking is validated when dining at the restaurant. Reservations recommented by calling 714 750-4321.

Back to Table of Contents..
Last Update:4/10/06
&copy 2006 Joe Hilbers All Rights Reserved.
Graphic Design by Impact Graphics