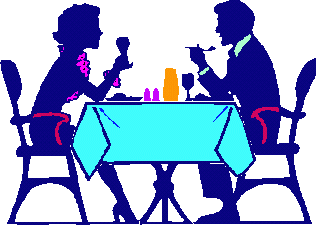 ---
Anaheim--Hook's Pointe's goal at Disneyland--Pleasing diners from just about everywhere"
By Joe Hilbers
It would hard to find a more cosmopolitan clientele than the diners at Hook's Pointe in the Disneyland Hotel. People from all over the world visit the Magic Kingdom in Anaheim and many of them do find there way to Hook's Pointe which in a relaxed casual setting offers a fine cuisine.
The Cuisine is the handicraft of Chef M. Jason Martinez who shows a menu with both Mediterranean and Asian touches. After stints with both the Westin and Four Seasons hotel chains, Chef Jason knows how to prepare fine cuisine. The challenge at Hook's is to please people from many different regions and indeed countries and as often as not entice them to try different and sometimes unique entrees.
An added attraction at Hook's Pointe is the Wine Cellar directly beneath the restaurant. This close association with the Cellar which has been a fixture at the Disneyland Hotel for many years shows with the wine list at Hook's which includes 19 wines by the glass. Also with the unique tastings held on a regular basis in the Cellar that combine a winemaker's views and comments on his vintages along with tasty unique appetizers prepared by Chef Martinez which compliment each wine.
Our recent dining experience at Hook's opened with crab cakes and fried calamari as appetizers. Both came to the table with a spicy remolaude dipping sauce.
Next to arrive at our table was a seafood chowder with an array of bay shrimp, clams, fresh fish and vegetables. Hearty and filling we left this dish to our dining partner who proclaimed it excellent.
Our entrees, a grilled swordfish served on a bed of cumin basmati, tropical salsa and light pineapple rum sauce and day-boat fresh scallops which came on the basmati rice and with a saffron cream sauce. Usually it also includes a chili oil but we requested that this be omitted and it was. Also on the plate a nicely steamed baby bok choy.
Service is excellent at this restaurant but subdued, fitting well with its casual decor and exhibition kitchen. We had an extended conversation with Chef Martinez and was impressed with both his culinary skills and dedication. He explained that he uses daily specials as a barometer of what his customers prefer. Using this knowledge he can fit the most popular specials into his regular menu.
Our desserts included a creme broule and a strawberry cheese cake, both excellent and nicely presented on the plate. In fact we were impressed with the Chef's presentation on everything we ordered.
Hook's Pointe is open for breakfast and dinner, from 7 a.m. till noon and then from 5 to 10 p.m. daily. During the day the hotel guests will be at the Parks. The Wine Cellar opens at 5 p.m. The Disneyland Hotel is located at 1150 Magic Way and self parking is validated at Hook's for diners.

Back to Table of Contents..
Last Update:3/1/02
&copy 2002 Joe Hilbers All Rights Reserved.
Graphic Design by Impact Graphics