"A hearty appetite is required for touring Humboldt County"
.
This is an era where new and exciting cuisines can be found almost everywhere, especially in California. We were reminded of this once again on our recent trip to Eureka, Arcata and other environs in Humboldt County.
Today's tourist does not need to be content with some roadside beanery with the sign, "Eats" displayed in front. The sophistication that has become a standard for the culinary world in the past two decades has reached everywhere and can certainly be found in large measure in the restaurants we discovered on our stay in a number of Humboldt county communities.
To match the cuisine are a number of truly outstanding hotels, inns and bed and breakfast establishments that often are reminders of the colorful past Eureka, Arcata and Ferndale enjoy.
It was our good fortune to stay at the Eureka Inn which has been host to the famous since 1922. Sir Winston Churchill, Presidents Hoover, Ford and Reagan have all been hosted at the Inn as have entertainment figures like Bill Cosby and Carrie Fisher or sports personalities like Jim Plunkett and Mickey Mantle.
The fine dining room at the Inn, called the Rib Room features the outstanding contemporary cuisine of Executive Chef Douglas Noxon.
There is history everywhere you look in Humboldt County. In Arcata we dined at the Plaza Grill which is located in Jacoby's Storehouse, once a general store that served the needs of gold miners working fields to the east on the Klamath and Trinity Rivers. It was here where the City Plaza is now located that mule trains were loaded for the trek into the interior.
Bill Chino operates both the Plaza Grill where our group of Travel Writers enjoyed a spectacular luncheon as well as the Abruzzi, located on the ground floor of the Storehouse. While the Plaza Grill serves a contemporary continental menu in the evenings, Abruzzi is faithful to the cuisine of its namesake in central Italy with a menu that highlights Italian prepared seafood.
Traveling north on Highway 101 just before you reach Garberville you will find Benbow Inn, which has been hosting the rich and famous since 1926. It is operated by John and Teresa Porter and through its almost 75 years it has hosted some of Hollywood's most famous stars including Clark Gable, Alan Ladd, Charles Laughton and Basil Rathbone as well as Eleanor Rosevelt, Herbert Hoover and Lord Halifax.
We enjoyed a memorable luncheon at the Benbow which is located next to the south fork of the Eel River. Executive chef Peter Connolly showed us a luncheon that reflected his regional cuisine. Our wines were from Briceland Vineyards which is located only a few miles from the Inn and we were fortunate enough to have some of the owners describe the wines to us. All are from Humboldt vineyards and included an impressive sparkling wine, a Brut made with pinot noir and chardonnay. Also a Sauvignon Blanc with a rich bouquet of fruit which was fulfilled in the taste. We should add that Briceland's Brut won a gold medal at the Orange County Fair.
Brew Pubs and micro breweries seem to abound in Humboldt County and we able to taste many of them and talk to the brewmasters or proprietors as well.
At Scotia Inn where we dined one evening we met Ted and Margaret Vivatson who operate the Eel River Brewing Company in Fortuna. Climax California Classic is their leading brand and is featured in the Brew Pub and in retail stores as well.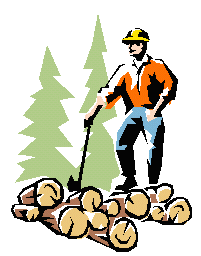 Our dinner at Scotia Inn was another triumph thanks to executive chef Jack Caza and his staff. The Inn is located in Scotia, a company town solely owned by Pacific Lumber Company in business since 1869. Some 50,000 visitors a year tour the facilities of Pacific Lumber and there is a visitors center which traces the history of logging in the area as well as outside exhibits like a locomotive used in hauling timber as well as other early pieces of machinery. With 1,500 employes Pacific Lumber is the largest employer in Humboldt County.
The Inn itself dates from 1888 and now has been renovated so that it is one of the premiere Inns in the area. Our dinner which included a chargrilled halibut followed by a filet of beef was accompanied by some outstanding California wines from a cellar which numbers over 300 labels, many of older vintages. Our wines included a 1987 Abrew Cabernet Sauvignon as well as a 1976 Charles Lafranc late harvest Johannisberg Riesling.
In Arcata we tasted Red Nectar ale from Humboldt Brewing located there with Dan Heinzerling as brewer. In McKinleyville there is the Six Rivers Brewing Co., a bar and grill showing the ales and stouts of Brewmaster Carlos Sanchez.
In Blue Lake, just north of Arcata, there is the Mad River Brewing Company which features micro brews under the Steelhead label.
One of the first brew pubs in the area is the Lost Coast Brewery and Cafe in Eureka. Two women brewers started Lost Coast in 1982 in a historic building which dates back to 1892. They are Wendy Pound and Barbara Groom and their brews are now marketed in three states.
We visited this brew pub and tasted Ales like Downtown Brown and Alleycat Amber as well as Lost Coast Stout and Eight Ball Stout.
Humboldt Bay, which has played such a major role in the history of the area, has two islands and both have dining places worthy of attention. Samoa Cookhouse is a famous landmark on the island of Samoa reached via a highway Bridge. The Samoa Cookhouse is the last surviving cookhouse in the west and has been serving three meals a day since 1910. The Cookhouse preserves a part of the west when large numbers of miners, lumberjacks or mill hands were fed family style. Our Cookhouse breakfast included french toast, scrambled eggs and huge slices of ham, all served family style and with all you can eat and then some. We were told that Cookhouse etiquette was mainly the "boarding house reach" but our group of writers were reminded that one foot must remain on the ground at all times.
Another day we had lunch on the patio of the Cafe Marina on Woodley Island which overlooks the Eureka Marina. Seafood reigns supreme here and our grilled ling cod had all the flavor of truly fresh fish. In fact here you can look out on the fishing boats whose harvest includes ling cod and red snapper. The Cafe Marina is open for breakfast, lunch and dinner and has a full service bar and is a great favorite with the local population.
On our press trip we were honored with a Humboldt Harvest held at the Eureka Inn where writers from around the country could taste products produced locally which ranged from bakery goods to packaged soups to Cajun sauces to jams, jellies and smoked fish.
Here we had the opportunity to meet some other Humboldt vintners including Fieldbrook Valley Winery where Judy Hodgson, one of the owners explained how all the grapes come from North coast vineyards. Like all the Humboldt county wineries Fieldbrook is a family winery with sales limited to the local region.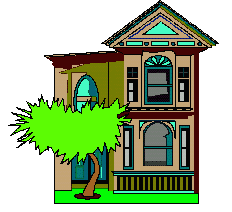 Two other wineries in the region include Oliveira Winery where Owner Ed Oliveira showed us a fine Cabernet Sauvignon and Behrens & Hitchcock Winery. We chatted with Winemaker Les Behrens as we tasted a Cabernet Sauvignon that has garnered awards in several competitions. Daryl Mason, vintner and owner of Vinatura Wines of Arcata showed us a remarkable Alicante Bouschet, a varietal of quality too much neglected by many vintners as well as an exceptional zinfandel. All this left us convinced that both the region and its winemakers are producing premium quality vintages.
At the Carter House Country Inn, a restored Victorian mansion in Eureka, Mark and Christi Carter hosted the travel writers to a wine tasting featuring the selections of 301 Wine Club, where subscribers buy wines on a monthly basis.
Some of the vintages which got high marks on our card were the 1992 Trimbach Riesling Alsace; also the 1988 Dominus Estate Cabernet blend as well as Shafer's 1994 Napa Valley Merlot. On the internet you can find the club at www.301wines.com/wines.
The finale of our writers tour was truly memorable with a dinner held at the DoubleTree Hotel in Eureka with 18 chefs from the American Culinary Federation-Chapter of the Redwoods combining their talents for a five course gourmet event that included a fish course with oysters, salmon and dungeness crab, all from local waters as well as a roast saddle of venison.
All this left this writer wondering did he tour Humboldt County or eat and drink his way through it.
Back to Table of Contents

Last Update:12/2/97
&copy 1997 Joe Hilbers All Rights Reserved.
Graphic Design by Impact Graphics