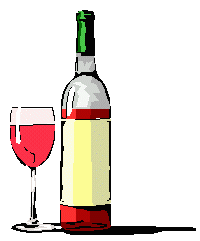 "Ladera Ranch--Infusion Restaurant delights with exciting cuising and decor"
by The Editor
Good restaurants are where you find them. We found a very, very good one which is exactly 75 miles from where we live.
It is called Infusion Restaurant and Martini Bar and located at Ladera Ranch in the rolling hills of east Orange county. Ladera Ranch and Infusion are both as new as the 21st Century. Completely contemporary in decor, ambiance and its hints of a Pacific Rim cuisine, Infusion has become an instant success story since opening late last year. A husband and wife team, Lonnie and Claire Shepard are proprietors and brought to their new enterprise a solid background from Dana Point Yacht Club where Lonnie was Chef d'Cuisine for seven years and Claire owned and operated Pacific Blue Catering.
Ladera Ranch was all new to us but once we settled in at Infusion all went well with an outstanding dining experience. The Martini Bar was full of patrons, every seat taken, and we settled in a comfortable wall booth to watch the chefs hard at it in the exhibition kitchen. Then studied a very exciting menu.
My dining partner opened with a glass of Meridian chardonney, one of eight white wines offered by the glass along with eleven reds. This Writer was on water faced with 75 hard miles on Interstate 5 ahead of him.
With a truly exciting menu choices came hard but I selected the crispy Calamari, buttermilk fried with lemon infused Aioli. My dining partner chose the steam Manila clams with sake ginger pesto butter sauce. The Calamari was excellent and the sauce on the clams could only be described as heavenly. It was so good I kept dipping strips of my Calamari in it.
Our entrees came from the sea. Mine was Ti leaf wrapped Mahi Mahi with Shitake mushrooms, leeks, carrots and zucchini with lemon grass butter and island rice. My partner chose the English sole stuffed with string vegetables served with lobster mashed potatoes and lemon Buerre blanc. Presentation of each dish was truly eye pleasing and the portions large. My partner asked for a container to take some home with her.
Pleasantly stuffed we never the less had to try the homemade bread pudding, settling for one order for the two of us.
This is a menu filled with exciting possibilities. We almost decided on the New Zealand lamb shank braised in Claret pan jus with roasted vegetables and whipped potatoes. My dining partner considered the double cut maple infused pork chop with mango-papaya salsa and roasted corn mashed potatoes.
As good as the cuisine was the serving staff, friendly, polite and very efficient. Infusion is located at the Mercantile West shopping center in Ladera Ranch with convenient free off street parking at 25612 Crown Valley Parkway. The restaurant is open from 11:30 a.m. for luncheon and then dinner seven days a week. Reservations are suggested by calling 949 364-1100. You can study the menu on the web at www.infusionladerea.com.
Back to Table of Contents..
Last Update:4/5/06
&copy 2006 Joe Hilbers All Rights Reserved.
Graphic Design by Impact Graphics