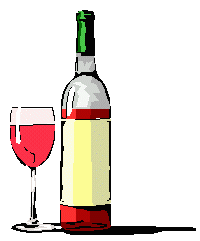 Napa Valley--How a school project turned into a hundred dollar bottle of wine"
By The Editor's Vineyard
An eighth grade science project has evolved into a new estate wine for Jarvis Winery of Napa. It all started when Will Jarvis, son of Owner William received permission to make a wine as his school assignment. The resulting wine was so good that it was decided by both the son, now an adult, his father and consulting winemaker Dimitri Tchelistcheff, that Jarvis should produce it on a commercial scale.
So Jarvis now has a release called Will Jarvis Science Project 2007 Cabernet Franc. The grapes are from Jarvis Estate and the wine includes 93 per cent cabernet franc and five per cent merlot. The wine has been aged for nine months in new French oak small barrels.
We recall our visit to Jarvis Winery located high above the Napa Valley. The winery was made by carving a huge circular cave inside a mountain. Every part of the wine making process is done inside the huge cave including pressing of the grapes, fermentation and aging. The richly appointed tasting room and conference center are in the cave as well. A fellow wine writer perhaps summed it up best when he said, "you can visit wineries everywhere in the world but Jarvis is unforgettable".
We enjoyed our bottle of the 2007 Cabernet Franc with our Thanksgiving dinner and all agreed it truly is an exception vintage unusually soft for so much body and flavor. Price tag is $105.
In a seminar recently the question arose, "just how old does an old vineyard Zinfandel have to be for such a designation." The answer is that there is no exact requirement or measure for 'old vine'. One winemaker stated that he considers a forty year old vineyard as 'old vines'. All this brings us to Mettler Family Vineyards 2007 Epicenter Lodi Old Vine Zinfandel. This is a big wine at 15.6 per cent alcohol that was given 19 months of mostly French oak. The wine includes 92 per cent Zin and eight per cent petite sirah. Rich, complex describes this vintage.
Mettler is one of Lodi's oldest families with farming and vineyard culture going back several generations. After selling grapes to other well known wineries for many years Larry Mettler, a great grandson, decided to produce wines as well from their own extensive vineyards. The result has been quality wines all from the Lodi appellation. We also tasted the Mettler Vineyards 2007 Lodi Cabernet Sauvignon. This wine includes 93 per cent cabernet sauvignon with 4 per cent petite sirah and 3 per cent cabernet franc. This is a classic California Cab enjoying a robust aroma and rich flavors ready to drink now but should age gracefully for some years. In fact it would be a delight so see just how much a few years of bottle aging will do for this vintage. Both wines retail for $25.
For the holidays think champagne. Nothing livens a holiday event like a good glass of bubbly. We love French champagnes but at present prices are high so if one is on a budget think California sparklers. Always careful of the wallet we found a California Methode Champenoise that retails for $12 and offers small bubbles and big flavors. It is Domaine Laurier Brut and with a mild 11.5 per cent alcohol means several glasses can still result in merriment with sobriety.
Back to Table of Contents..
Last Update:12/1/09
&copy 2009 Joe Hilbers All Rights Reserved.
Graphic Design by Impact Graphics