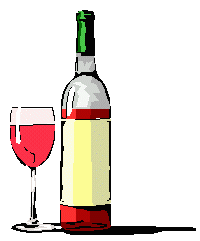 "Hollywood--Fine cuisine and wines reign supreme at the Manor Hotel's Renaissance Restaurant"
.. By Joe Hilbers
A visit to the Renaissance Restaurant takes one back to an earlier grand era. It is located in the Manor Hotel built some three quarters of a century ago and still as stately as ever.
To go with an outstanding ambiance the Renaissance Restaurant is truly a fine dining house with one of the Southern California Restaurant Writers' best awards to prove it. While the atmosphere and decor remind one of an earlier era the menu and wine list are as current as today's headlines.
Chef Phil Christodoulou shows a menu that is Continental with exciting appetizers and a carefully chosen selection of fish and meat entrees which explains why the restaurant is so popular with both local folk and hotel guests.
To go with this cuisine the Renaissance offers an outstanding wine selection, undoubtedly the best in Hollywood. Maitre d' Gerard Marini, who is also Wine Steward, shows a list of over 300 labels, some 14 pages of wines listed by both region and country. The list of French vintages is exceptional but here one can also find vintages from as far away as South Africa, Australia and South America. The California list is large and covers every region of the State.
At Gerard Marini's suggestion our recent dinner at Renaissance opened with the Antipasta Platter which included Cauliflower 'a la Grecque', Parma Prosciutto, Tomato, Buffalo Mozzarella, Avocado, Tuscan styled white beans with anchovies and Calamata olives. If we had finished this full plate we would have had to pass on an entree.
My dining partner selected the Venison while I chose the sauteed Orange Roughy with lemon and 'Beuiree Blanc sauce'. This came nicely presented on a bed of fettuccini flavored with fresh tomato, basil and garlic. I also tasted the venison which was mild flavored and very tender.
When Chef Christodoulou later spent some time at our table he explained that the venison was one of the special entrees that appear daily on the menu.
London born, Chef Phil enjoyed European training and has been at the Renaissance for 14 years. We noted that the menu shows some 21 side orders, the most that we have ever seen on a menu. The Chef explained that many customers like to make substitutions and these side orders which range from roasted or raw onion to a side of Jasmine rice or apple smoked bacon give them a wide selection of choices and at moderate prices.
Innovative in his cuisine Chef Christodoulou also shows this talent for a different concept in wine dinners. Rather than lectures on wines Maitre d' Marini and the Chef select a region of the world for the wines to be served and then match the food courses to compliment these wines.
With Pastry Chef Christian Boinard the dessert cart is always a special treat. We selected the Tarte Tatin a la mode while my dining partner enjoyed the Tango, a mango and pineapple mousse.
As the dining room for the Manor Hotel the Renaissance is open for breakfast, lunch and dinner seven days a week. It is located at 5930 Franklin Avenue in the heart of Hollywood. Call 323 960-3222.
Back to Table of Contents..

Last Update:3/10/05
&copy 2005 Joe Hilbers All Rights Reserved.
Graphic Design by Impact Graphics