"Los Angeles--Over 300 museums for cultural pursuits" by Joe Hilbers
.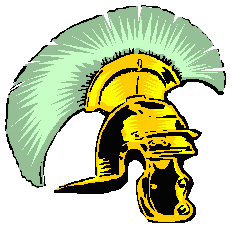 Some six thousand travel agents from all parts of the world were in Los Angeles recently for the 68th annual conference of the American Society of Travel Agents. What they discovered about Los Angeles and Southern California was what those of us who live here have known for a long time; namely that when its comes to diversity in people, cultures, amusements, geography and cuisine, there is nothing quite like it anywhere else.
One of the featured speakers at the conference was Queen Noor of Jordan who pointed out that nothing brings people of different races, cultures and religions together in such a positive way as travel. She used her own country as an example of a place where for 10,000 years of human history people intermingled in trade and cultures.
And that it is the place where three great religions were born and have shaped the lives of countless people for thousands of years all over the globe.
This writer had the opportunity to attend a few of A.S.T.A.'s events which was a great opportunity to view ones own City and environment through the eyes of others.
One tour we took with a group of visitors was called Cultural L.A. which allowed us to visit four of Southern California's more than 300 museums. After all museums are another way to view other cultures if physical travel to far off places is impossible.
Starting with the Los Angeles County Museum of Art, which currently has a stunning expansion nearing completion, we then visited the Peterson Museum of Automobiles.
Next stop was the Carole & Barry Kaye Museum of Miniatures. All three of these museums are clustered on Wilshire Blvd., near Fairfax in an area which is becoming known as "museum row".
The last call on our tour was the Simon Wiesenthal Center Museum of Tolerance located at 9760 West Pico Blvd., in Los Angeles.
In the 33 years it has existed as an independent institution, the Los Angeles County Museum of Art with its assembled collection of over 150,000 works has become the premiere visual arts museum in the western U.S.
Each year it hosts over 600,000 visitors and has more than 60,000 members who enjoy permanent collections of American Art, Ancient and Islamic art that spans 12 centuries from Central Asia to the countries bordering the Mediterranean, Works from Southeast Asia, the Far East and a unique Pavilion for Japanese art.
Highlighting its program of special exhibitions is the showing of 70 paintings by Vincent Van Gogh from the Van Gogh Museum of Amsterdam.
The Van Gogh Exhibition will be from January 17 through April 4, 1999.
Tickets are available through Ticketmaster at 323 462-2787.
The Los Angeles County Museum of Art is located at 5905 Wilshire Blvd. and is open six days a week, closed Wednesdays. For more information call 323-857-6000 or check their website at http://www.lacma.org.
No one is too young or too old for the message that is presented at the Simon Wiesenthal Center Museum of Tolerance. Here is an educational experience that shows bigotry and racism for what it really is and places the Holocaust in its proper historic context.
This $55 million Center is one of a kind in the world dedicated to promoting tolerance and understanding. Opened in 1993 it now hosts over 300,000 visitors each year including thousands of Los Angeles school children.
Besides its regular exhibits the Museum offers historic insights like the current agonies in Bosnia and Rwanda as well as the civil rights struggle in the United States from 1954 to 1968.
The Museum of Tolerance in located at 9786 West Pico Blvd. in Los Angeles and is open six days a week, closed Saturdays. For more information call 310 553-9036.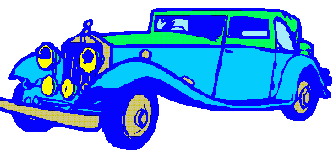 No one can dispute the role of the automobile in all our lives and to this end Robert and Margie Petersen, founders of the Petersen Publishing Company, organized the creation of the Petersen Automotive Museum which opened its doors in 1994 in the Miracle Mile district at 6060 Wilshire Blvd.
On four floors visitors can see exhibits of race cars, classics from other eras, celebrity and movie cars as well as special exhibits like the recent showing of Porsches produced by Porsche in Germany and the U.S.
A delight for children is the hands on learning center which acquaints them with the fundamental mechanics of the automobile.
The Museum has parking and is open Tuesday through Sunday from 10 a.m. to 6 p.m., closed Mondays. For information call 323 930-cars or check on the web at www.petersen.org.
At the Carole and Barry Kaye Museum of Miniatures you will enter a new world with such attractions as the Hollywood Bowl, the Fontainebleau, the Doge's Palace in Venice and the Vatican in Rome, all done in completely accurate detail.
Carole and Barry Kaye began their collection in 1989 and then decided to share it with the people of Los Angeles and visitors from around the world. This is a fantasy world where everything is small. Here you will find the Titanic constructed in complete detail from 75,000 toothpicks.
Here your eyes will stroll from room to room of Hampton Court in England and Brighton Pavilion complete with hanging tapestries and grand piano.
Here is a museum that has the most comprehensive collection of contemporary miniature art in the world. There is an Artists' Doll Gallery which will delight the children and also in miniature there are 200 cars, 40 planes and 15 ships.
Located directly across the street from the Los Angeles County Museum of Art at 5900 Wilshire Blvd., the Carole & Barry Museum is open six days a week, closed Mondays. For more information call 323 937-6464 or on the web at www.museumofminiatures.com
Back to Table of Contents..
Last Update:1/1/99
&copy 1999 Joe Hilbers All Rights Reserved.
Graphic Design by Impact Graphics