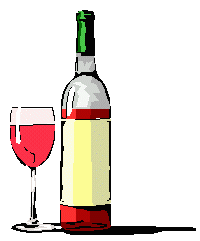 "Lodi Appellation--It has played key role in sustainable winemaking"

By The Editor's Vineyard
.
In our attendance at the Monterey Aquarium's Cooking for Solutions event we sat in on a panel discussion on how the wine industry has been going green. One speaker was Randy Lange, who with his brother, farms thousands of acres of vineyards in the Lodi appellation. Randy told how the growers and vintners in the Lodi area pioneered sustainable practices in both the vineyard and winery. In fact it has become practically the handbook for almost every appellation in the State.
All of which leads us to two wines from the Lodi appellation that we recently tasted. They were a 2007 Harlow Ridge Lodi Sauvignon Blanc and a 2005 Harlow Ridge Lodi Zinfandel. Winemaker is Bob Stashak and we especially liked the Zin which offered all the best in this varietal with rich aromas and a complex mouth filling finish. Viscosity readily seen in the glass but still at a drinkable 13.1 per cent alcohol.
The Sauvignon Blanc is true to the varietal with fruit showing in both the nose and on the palate. Finish is crisp but with a satisfying finish. Both these wines priced at $10. Also at 13.7 per cent alcohol.
That Marilyn, Still Stunning.
As it has for twenty two years now the release of 2006 Marilyn Merlot is a stunner of a package. The photo of Marilyn Monroe on the bottle was taken in 1958 wearing a low cut dress reportedly for the introduction of her movie "Some Like It Hot". To match this Winemaker John McKay has produced an excellent bottle of merlot offering robust flavors with l5 per cent Cabernet Sauvignon for added complexity. We thought the vintage exceptional and at $27 certainly a bargain as a gift item or topic of conversation. Besides
we still think "Some Like It Hot" is one of the funniest movies we have ever seen. 2006 Marilyn Merlot is available on the MarilynWines.com website or by calling 866 MMWINES.
At The Tail Gate
New wine labels continue to proliferate. Now we have Bad Dog Ranch Vineyards with wines slanted to guys and sports and a market which once upon a time was captured by beer. Marketing aside the wines we tasted represented good value in the $10 range. They included Bad Dog 2006 Pinot Grigio, 2006 Pinot Noir and 2005 Petite Sirah. Our favorite was the Bad Dog Petite Sirah which showed this varietal very well with its deep, dark colors and lots of aromas to match a surprising smoothness on the palate. All these wines are about 12 per cent alcohol.
Rose wines continue a fast track rise in consumer appreciation and more are reaching retailer shelves. The Shiraz varietal seems particularly well suited to producing Rose wines. Certainly this discovery was made a long time ago by French vintners in the Rhone valley and the Roses we tasted in Provence were much admired. Winemaker Ed Moody has released a 2007 Forest Glen Magenta Rose which is 100 per cent of the varietal and offers a pleasing wine light but with a good mix of flavors. Gentle on the palate and the pocketbook at $8.
Back to Table of Contents..
Last Update:9/15/08
&copy 2008 Joe Hilbers All Rights Reserved.
Graphic Design by Impact Graphics