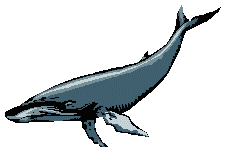 "You will find a maritime heritage in Long Beach"
By The Editor
When the 6,000 travel agents of A.S.T.A., American Association of Travel Agents met at the Convention Center in Los Angeles they also had the opportunity to explore the many attractions of neighboring cities.
Many journeyed to Long Beach where they could experience first hand its many attractions for tourists. On this day they learned of the $650 million Queensway Bay redevelopment project that is transforming its ocean front; toured the Soviet submarine Scorpion that had a two decade tour of duty during the Cold War and of course visited the City's most visible landmark, the Queen Mary.
The Soviet submarine will be on display to the public in Long Beach for the next five years after being exhibited in Sydney, Australia. Of the Foxtrot class one marvels how it could be home to 78 crew members for up to three months at a time.
A tour of the Scorpion complete with audio narration as you move from compartment to compartment is an interesting experience, but if you are anywhere near the height of a basketball player forget it. A submarine is one place where being small in stature in a real, indeed a necessary asset.
Despite our many trips to the Queen Mary it is always a delightful learning experience. Currently the historic Ship is in the midst of a complete refurbishment including restoring its first class Verandah Grill.
One of Long Beach's shining new attractions is the Aquarium of the Pacific which since opening in June has already attracted one million visitors.
As one of the largest and newest of the world's aquariums, as well as the most technologically advanced, the focus is on the Pacific Ocean. It highlights three distinct regions of the largest ocean in the world, one which covers almost half the earth's surface.
There is the Tropical Pacific exhibit with living coral and the fascinating fish in their brilliant colors. The waters of Southern California and Baja are highlighted in another of the exhibits with its kelp beds and marine life shown in vivid detail.
Also exhibited is the marine life of the cold Northern Pacific in the environs of the Bering Sea. All told the museum has 17 major exhibit tanks, one million gallons of seawater and 10,000 ocean animals representing 550 species.
One of the first things a visitor to the Aquarium sees is the full scale model of a blue whale, the largest mammal in the world.
A short stroll from the new Aquarium and the adjacent Convention Center is Shoreline Village which as a family attraction offers unique shops and dining establishments and well as live weekend entertainment and bike rentals.
Dining places include Parkers' Lighthouse famous for its seafood and The Yard House which has the world's largest selection of draft beers on tap, over 250 at last count. Also Tequila Jack's Beach House Cantina which offers over 70 brands of tequila. And we can personally testify to the quality of their margaritas. You can enjoy Mexican food either inside or on a waterfront patio overlooking Queensway Bay.
Fine Dining
The City of Long Beach has had many dramatic changes in the last few years and certainly one of them is dining. The City now has scores of outstanding restaurants as well as brew pubs and supper clubs.
We recently had the opportunity to sample some of the dining opportunities offered. Down home American is the way to describe Lasher's in both decor and cuisine. With Ray and Lynn Lasher as owners and hosts this restaurant prides itself on presenting regional American food whether with its award winning New England clam chowder, Maryland crab cakes, southern style green fried tomatoes or Pacific Coast seafood.
The decor is as delightful as the food since Lasher's is located at 3441 E. Broadway in a 1920s bungalow, almost intact with its fireplace, mahogany wood paneling and classic moldings. The rooms are relatively small, divided well and make for intimate dining.
Call 562 433-0153 for more details on this unique restaurant which is open for lunch Tuesday thru Friday and dinner Tuesday thru Sunday.
Still the Queen
Its hard to believe but it is thirty years since the Queen Mary made its moorings in Long Beach. Through most of those years Sir Winston's has remained one of the premiere dining places in Long Beach. Consistently it wins gold awards from the Southern California Restaurant Writers.
And with good reason since it is a destination restaurant for that very special occasion with a classic Continental menu to match the elegant paneled decor of the dining rooms.
The menu shows a classic array of entrees with seafood like a swordfish filet or Sir Winston's signature Beef Phyllo beef tenderloin Foie Gras. Other choices include a Venison Chop, Chateaubriand and Veal Scaloppine.
Naturally there is a full array of appetizers like Porcini mushroom ravioli or soups like lobster bisque.
The Queen Mary is at 1126 Queens Highway and pretty hard to miss. For reservations call 562 435-3511. Sir Winston's is open for dinner seven nights a week from 5:30 to 10 p.m. There is valet parking for dinner guests.
Lots of Ole Here
Sheer fun is the way we would describe Alegria Cocina Latina located in the heart of Long Beach's restaurant row on Pine Avenue. This restaurant found our weaknesses and took advantage of them. We love flamenco--the exciting guitar, the staccato beat of the dancers as well as the intoxicating voice of the singer. And Spanish Tapas which here are served on a three tier tower with Sangria as the beverage.
To say that we enjoyed this restaurant is an understatement. If you have never tasted Tapas, the bistro food of Spain, then Alegria is a good place to start. For more serious diners there is a full menu of Latin entrees collected by Corporate Chef Stefano Colaiacomo from all parts of South America.
Alegria is located at 115 Pine Avenue in downtown Long Beach. Telephone is 562 436-3388. Live Flamenco entertainment is offered Thursday, Friday and Sunday evenings from 7:45 p.m.. Call the above number for more information on other events.
The Sky Room--That's Entertainment
From the day it opened early in 1998 the Sky Room atop the historic Breakers Hotel on Long Beach's waterfront has captivated both locals and visitors. The Hotel was built in 1926 and the Sky Room has been restored to another era of Art Deco, the jazz and swing music of the 1930s and 1940s, and the Continental menu created by Chef Milan Pawar.
In the restoration that recaptured the grace of an earlier ear Restaurateur Bernard Rosenson spent over one million dollars. The result is a stunning destination restaurant ideal for a special occasion or just a really fun evening.
Well named the Sky Room enjoys a 360 degree view of the City of Long Beach, its harbor and famous strands of beach. This is a true Supper Club with nightly live entertainment and dancing as well as a menu that reflects a talented Chef. Here you will find Oysters Rockefeller or Escargot Foreslier for appetizers, soups like Lobster Bisque or French Onion Gratinee, and entrees like Seared Ahi, Rosemary Veal chop, roast Duckling and a variety of steaks.
Desserts are special as well with items like Banana Fosters, Souffle-- Chocolate or Grand Marnier and many others. Or you might prefer the beverage cart with its selection of single malt Scotches, fine cognacs or classic Ports.
The Sky Room is located at 40 South Locust Avenue and has valet parking. It is open for dinner Wednesday through Sunday with live entertainment each evening. Reservations are recommended by calling 562 983-2703.
Thanks to Gail Hermano of the Long Beach Visitor and Convention Bureau who arranged our dinearound we covered a lot of ground and sat at a whole series of groaning boards to learn so much about Long Beach dining in one evening. And the TST Limousines that whisked us from place to place helped as well.
Vittles will explore more Long Beach restaurants next issue.
Back to Table of Contents..
Last Update:1/1/99
&copy 1999 Joe Hilbers All Rights Reserved.
Graphic Design by Impact Graphics