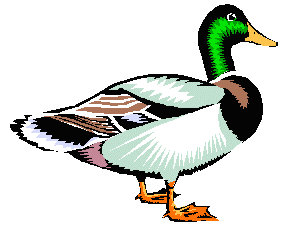 Visitors enjoy old historic houses
by the Editor
Historic places like the Long Beach Peninsula lend themselves to Bed & Breakfast Houses and Inns. Many houses from the late 1800s still exist and some have been carefully and lovingly restored to become B & Bs. In Oysterville there are restrictions on how much of historic residences can be changed.
The Shelburne Inn was established in 1896 at Seaview and has been in continuous operation ever since. Present owners and innkeepers, David Campiche and Laurie Anderson, have operated the Inn for 18 years. It is easy to find since a large sign proclaims it a Washington State Historic Place.
Visitors will find it filled with authentic antiques. And no one can visit there without admiring the stained glass windows which once were from a church in Morcambe, England.
The Inn has 15 rooms and suites. I stayed in one of the suites with a sitting room furnished with Victorian American settee and chairs, the bedroom crowned with a gloriously carved headboard.
There is the traditional Country breakfast at the Shelbourne but it also provides the amenities of a true Inn with a nationally recognized restaurant named "The Shoalwater Restaurant". And adjoining the restaurant there is a full service bar and grill called the Heron and Beaver Pub.
Our time on the Peninsula also included stays at the Whalebone House in Ocean Park and Boreas Bed and Breakfast Inn at Long Beach.
My hosts at the Whalebone House were Jim and Jayne Nash who have carefully restored a 1889 Victorian home. It is also listed on the Washington Register of Historic Places. Originally from the midwest Jim and Jayne have created a very homelike atmosphere for their guests. On my visit Jayne was away but Jim was a great host and full of information about the area and its people.
One evening we spent some time on the spacious enclosed sunporch with Jim and some visitors from South Carolina. We sipped a fine Oregon chardonnay, enjoyed some good conversation and waved at the occasional car that passed by. The South Carolinans said this was an old family custom.
I stayed in the 'S.A. Mathews Room', named for the original owner and builder. Mathews was a shipwright who moved west from New England and in architectural style the house is a blend of Maine and Pacific Northwest influences. Interesting is the fact that Jim and Jayne are only the fourth owners of this century old dwelling.
My room included Jim Nash's grandmother's carved headboard and a crazy quilt almost 100 years old. Each room has its own bathroom. Mine came complete with a claw foot tub, almost as old as the house, and sauna sized. I would have taken it home with me but Jim claimed it weighted over 300 pounds.
My next stay was at the Boreas Bed & Breakfast Inn in Long Beach. Here my hosts were Susie Goldsmith and Bill Verner. Susie was away at a convention but Bill acted as host and demonstrated his talents as a chef.
Boreas has a much more modern decor that many B & Bs on the Peninsula. Originally a 1920 beach house Bill and Susie have carefully furnished it with a contemporary and casual decor that invites serenity and relaxation.
It has a wonderful location, close enough to walk to the business district of Long Beach, but adjacent to the beach. The guest rooms here look out onto the dunes, grasses and waves of the Pacific Ocean. The Inn also has its own Spa.
My upstairs room with private bath was filled with light from wall to wall windows looking out to the waves of the Pacific Ocean. At Boreas the rooms have feather beds which rest on top of the mattresses leaving one with a cloud nine sensation.
We had the opportunity to spend a few delightful hours at one other B & B on the Peninsula. David and Laurie of the Shelbourne Inn have now opened a second place called the China Beach Bed & Breakfast Retreat. Located in Ilwaco on the road to Ft. Canby State Park it is tucked away in a cove of Baker Bay.
There is a little history to the name. When the salmon were without number at the turn of the century there were many canneries and Chinese were imported to supply the necessary workers. And they lived in the area where the B & B is now located.
Here one can look out over the marshes and bay in all its varying moods with a complete sense of privacy. It is a lovely hideaway complete with gas fireplace, an electronic gate with personal key, and each bathroom equipped with spa tubs.
I spent a memorable afternoon at the China Beach Retreat with David Campiche over a fine glass of Colombia Crest Merlot. We sat by the toasty fireplace looking out over a Baker Bay that occasionally displayed a momentary rain shower. Ducks playfully splashed about almost within reach outside the picture view windows.
In David I found a kindred soul who appreciates the outdoors and wild things the same way I do. It was grand talking about places we had been and things we had done.
In all the Peninsula has 13 bed and breakfast establishments offering the visitor a wide selection of styles and services.
Years ago we came to the conclusion that proprietors of Bed & Breakfast Houses were a special breed of people. We are talking about a group of people who spend years of labor and untold sums of money creating an unusual and pleasing environment. And then hand the key to total strangers with a pleasant smile.
Most of the B & Bs have their own website. Boreas can be found at www.boreasinn.com. E mail boreas@boreasinn.com. Telephone 1 888 642-8069.
The Whalebone House at www.willapabay.org/~whalebone. E mail at whalebone@willapabay.org. Telephone 1 888 298-3330.
The Shelbourne Inn at www.theshelburneinn.com. E mail shelinn@aone.com. The same url and e mail addresses for the China Beach Bed & Breakfast Retreat. Telephone 1 800 inn-1896.
A copy of the 1999 Visitors' Guide for the Long Beach Peninsula can be obtained by writing the Long Beach Peninsula Visitors Bureau at P.O. Box 562, Long Beach, WA 98631. Telephone 1 800 541-2542. It includes a complete list of RV Parks, Motels and Bed & Breakfast Houses.
Back to Table of Contents..
Last Update:6/1/99
&copy 1999 Joe Hilbers All Rights Reserved.
Graphic Design by Impact Graphics